Trophy Club Homes for Sale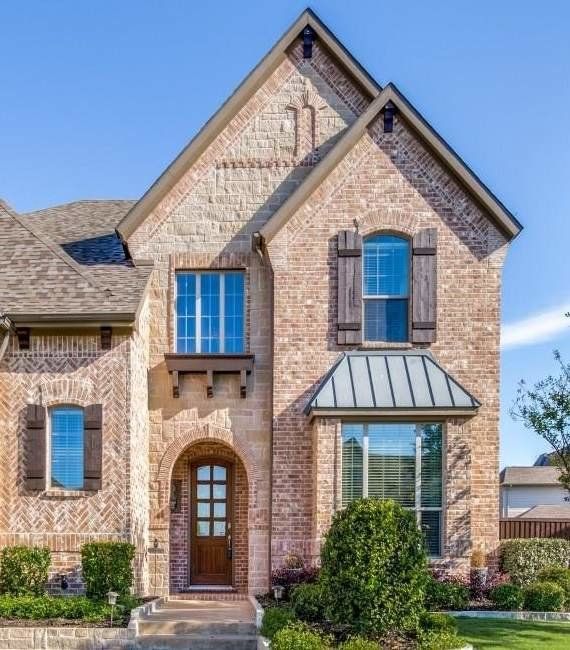 A Hole in One, And You Don't Even Need a Golf Cart
Originally envisioned as a retirement community, Trophy Club's appeal went far beyond what developers had initally imagined. Golf greens weave through manicured neighborhoods, four of the most desirable NISD schools are located in town, and the city offers a strategic location at the epicenter of the "Golden Corridor." It's no wonder Trophy Club is high on the list of sought after places to call home.
Read more about living in Trophy Club
Popular Trophy Club Neighborhoods
Trophy Club Specialty Searches
Homes for Sale in Trophy Club
January 28, 2022
TROPHY CLUB SPECIALTY HOME SEARCHES
Popular Trophy Club Neighborhoods
Location, Location, Location
Signs Point to Strong Demand for Trophy Club Homes
Located between the D/FW International Airport and the Alliance Airport at the gateway of the Highway 114 "Golden Corridor", Trophy Club is a popular choice for professionals who want the convenience of a central location and the serenity of a country club lifestyle.
Trophy Club is an active community. Though the city is well known for its golf lifestyle, there's plenty of activites to keep you busy every day of the week if golf isn't your game.
Regional amenities, including dining, shopping and entertainment, plus close proximity to corporate campuses and easy on-off access from State Highway 114 makes Trophy Club an excellent location for commuters.
Strong Growth Forecast
With exponential corporate growth forecast across southern Denton County, Trophy Club's ease of access to the top employment centers increases the city's desirability for home buyers.
The influx of large business hubs like TD Ameritrade and Charles Schwab will go a long way to solidify the city as a desirable location for people looking to relocate. The future, both near and long term continues to looks great for Trophy Club real estate buyers and sellers.
Planned Community, Thoughtful Zoning
As a planned community, careful thought and zoning has covered every aspect of Trophy Club's growth. And it's that same planning that allows Trophy Club's community of avid cyclists, joggers, and evening strollers (and golfers!) the unique ambiance that comes with a country club community.
The town and club offer some of the most complete tennis, golf, and community pool facilities anywhere in the metroplex. This superior lifestyle, good location, and outstanding schools means Trophy Club is high on the list of home buyers "must see" locations.
Things To Do In Trophy Club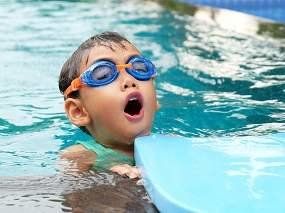 GRAB YOUR FLOATIES
Jump in, the water's fine at the community pool. The only question is who will win a battle of the shooting water cannon? If you're hoping for a lazy way to spend the day, just lay back in the lounger. We'll pretend we don't see you napping in the warm sun.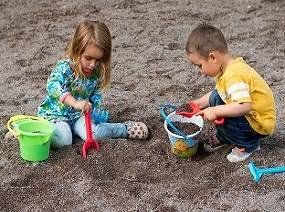 TCF
Trophy Club Families is a group of parents who gather to build friendships and stay involved in the community. They bring together moms, dads and children for playgroups, mom's nights out, family days at the park, and community events.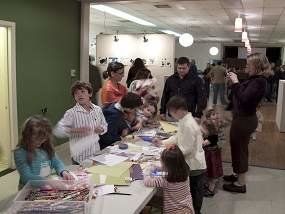 VOLUNTEER
Volunteers help a community thrive and Trophy Club has an active group of willing "doers". The Parks and Recreation Department, Keep Trophy Club Wild and the TC Women's Club are three groups always up to something. Give them a call.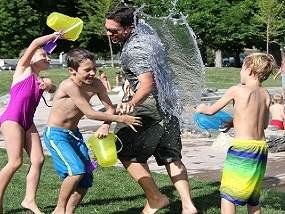 FESTIVAL EVENTS
City sponsored events go on all year round. Many are centered around holidays. Others are focused on the season of the year. Keep an eye on the city website's"Events" page to stay in the loop of all the activities. You don't want to miss out on the fun.
Rallying Behind Great Schools
Schools in Trophy Club's Borders
Trophy Club consistently lands on national and DFW Metroplex lists of top cities. Sure, the safe streets and county club atmosphere are talking points when considering those awards, just like the tight-knit community feel and active community associations. Perhaps the biggest draw, though, is the quality of the schools located within walking distance of most Trophy Club students.
Not a year passes without the schools of the Northwest ISD winning praise at the National, State and local levels and the schools that serve Trophy Club lead the pack. The city is home to four of the top schools in the ISD. Those schools feeding into the city's own Byron Nelson High include Beck and Lakeview Elementary plus Medlin Middle School.
Most Trophy Club students are well within walking distance of what arguably makes up the most desired feeder pattern in the entire Northwest School District.
Location in the well respected Northwest Independent School District is a big draw for those with school aged children. Great schools also tends to cultivate a community which caters to those with youngsters. Trophy Club not only fits into this category, it excels.
For example, back in 2011, the city recognized the need for school crossing guards at busier city intersections. Since that time, Trophy Club has provided and trained those assistants each school year. This effort is just one example of the city looking at the community as a whole.
5 Quick things you should know about living in Trophy Club
Trophy Club feels more like a neighborhood than a city.
Easy access to State Highway 114 means Trophy Club provides quick trips to regional amenities like shopping, dining, entertainment plus major employment centers.
Yes, people get around town in golf carts. Yes, you'll probably want one too. Yes, even if you don't golf.
New construction homes are precious few except perhaps, depending on when you're reading this, the 36 new town homes due in the multi-use district of Trophy Club Town Center. You'll find the Town Center near the clock tower at State Highway 114 and Trophy Club Drive.
Don't go over the 30 mph speed limit. They mean it.
A Cohesive Community
Trophy Club's Vibe and Ambiance
The word "picturesque" comes to mind when thinking about the well manicured medians along curving main roads winding through town. Beautifully landscaped monuments mark the entrances into the different neighborhoods of the city. There are no stoplights; just sidewalks and bicycle lanes occupied by joggers and strollers. This distinguishable ambiance is a hallmark of the high quality of life Trophy Club home owners expect from their city.
One is never more than walking distance to the golf course in Trophy Club, so it's no surprise golf carts have a long-standing place in the community. You'll see them everywhere on pretty days. Golf carts are not required to be registered with the town.
Not every home in Trophy Club backs to a fairway. But all residents enjoy sidewalks that lead to the trails and amenities of town.
Volunteer Opportunities
As a planned community, careful thought and zoning have covered every aspect of Trophy Club's growth. Trophy Club's Parks Department is responsible for the landscaping and maintenance of the over 100 medians, planting seasonal colors twice per year.
With the help of many community volunteers, the Parks and Recreation Department continues to expand the inter-connectivity of the hike and bike trails to provide scenic views and trail access to residents.
The Department also teams up with volunteer groups like the Beautification Committee and Trophy Club Women's Club to further seek opportunities that enhance the Trophy Club lifestyle.
---
Things We Love About Trophy Club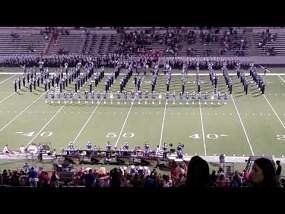 THE SCHOOLS
Northwest is considered a top district in the Metroplex, and you could easily argue BNHS is the most sought after feeder pattern. Trophy Club is home to four of the highest rated schools in NISD.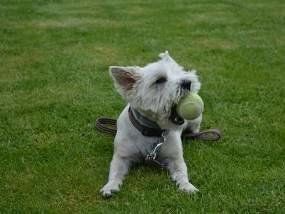 THE VIBE
No stoplights. Just sidewalks filled with joggers and strollers, active bicycle lanes, and folks out chatting with neighbors. Schools within walking distance. Friendly. Safe. Thoughtfully tended.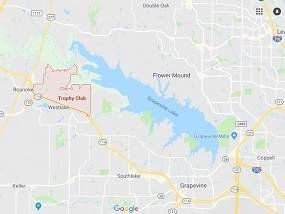 LOCATION
Sitting at the entrance to the Alliance "Golden Corridor" and with HWY 114 access, most of the Metroplex is easily accessible. So residents enjoy a central location with a country club lifestyle.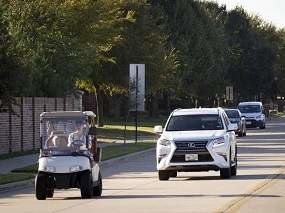 QUALITY OF LIFE
Trophy Club's a tight knit town. Its small size and active lifestyle create lots of chances to meet. No doubt the golf carts help too. They just make it so easy to stop and say hello to a neighbor.
Considering homes for sale in Trophy Club?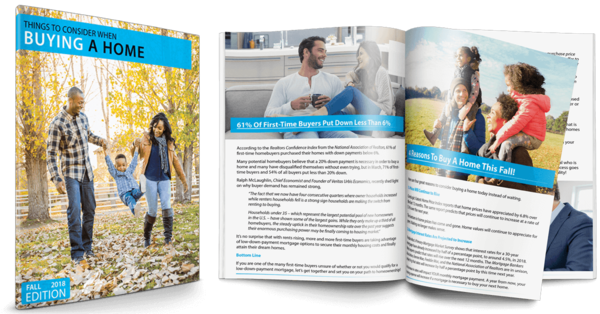 This free eGuide will answer many of your Trophy Club area home buying questions and likely bring up a few things you didn't even know you should consider.
SEND ME THE eGUIDE
---
An Energetic Lifestyle
Much of Trophy Club's appeal comes from the energetic lifestyle residents seem to prefer. Home owners' participation in community activities is high and the city continues to impress with its seemingly non-stop parade of event offerings.
There are city sponsored experiences around holidays, plus a full calendar of monthly experiences. Many center around the city's community pool or one of the town's parks.
Other city wide events, like holiday decor contests, encourage residents to get out and into the villages that make up the town. All activities serve to unite the community.
Trophy Club residents feel a uniquely close community atmosphere. That close knit cohesion is in large part due to the city's emphasis on city-wide festivals and events that bring citizens together.
The town leases Trophy Club Park from the U.S. Corps of Engineers. That 877 acres borders Lake Grapevine on the city's northeast side.
Marshall Creek from Lake Grapevine flows through Trophy Club, providing residents plenty of opportunities to interact with nature and the wildlife that come with it. Altogether, residents benefit from over 1000 acres of parks and trails.
---
Learn More About
Living in Trophy Club
The Town
Town of Trophy Club
Trophy Club Chamber of Commerce
Great Maps for Trophy Club newcomers
TC Women's Club
HOA's in Trophy Club

About the Trophy Club Public Improvement Tax
Public Improvement District

Education in Trophy Club
Northwest ISD
---
When Cindy found us this home in Trophy Club we were so excited becuase it was the perfect fit for our family. We didn't realize at the time how much we were going to take advantage of all there is to do here. One of the biggest surprises was that we actualy got to know our neighbors. We've never lived in a place before where neighbors not only get together and do things, they help each other out.

- Haley & Paul M. -
Highlands at Trophy Club homeowner
Low Crime Rate
One benefit of the town's efforts to promote community unity is enviable participation levels in local clubs, organizations and town advisory groups. Another positive outcome of Trophy Club's efforts to promote community through an active social calendar is safety.
A tight-knit community is aware and protective of one another. The city consistently lands on national and Metroplex lists of safest cities. The police force is prominent in the community. It's not unusual to see at least one patrol officer on most outings. Occasionally in a golf cart.
Just don't get caught going over 30 mph along the main roads. The speed limit is strictly enforced.
Not every home in Trophy Club backs to the golf course, but those that do offer buyers a wide open view.
New Home Construction Winding Down
Less About New Homes and More About Lifestyle
With Trophy Club nearing build out, new home construction in the city is winding down and attention has turned to booming commercial development. More recently a joint town hall / police station plus numerous new restaurants located near Trophy Wood Drive and Highway 114 have been completed.
Houses for Sale in Trophy Club
Much of the town's appeal is the wide range of home choices. Trophy Club is predominantly single-family properties and enjoys a high rate of ownership. Prices start well above the Metroplex average, and this high standard of living is reflected in the above average annual median household income as well.
Because the city saw its first new home construction in the 1970's and continued to see development through today, home buyers have 40 years worth of style and design to choose from.
At any given time homes for sale in Trophy Club will range from well established properties with trees and lush landscapes on large lots, to newer, of-the-minute styled properties that require little yard maintenance. And home prices are varied too with properties generally starting in the lower $300's and running to well over $1,000,000.
Vibrant New Addition
A new vibrancy comes to Trophy Club with the spring 2018 groundbreaking of Trophy Club Town Center, a 26 acre mixed-use project. Located at the northeast corner of Trophy Club Drive and State Highway 114 near the iconic Clock Tower, the project includes 250 luxury apartments on the north side of the site in addition to 39 town homes, a hotel, plus around 50,000-square feet of retail and restaurant space.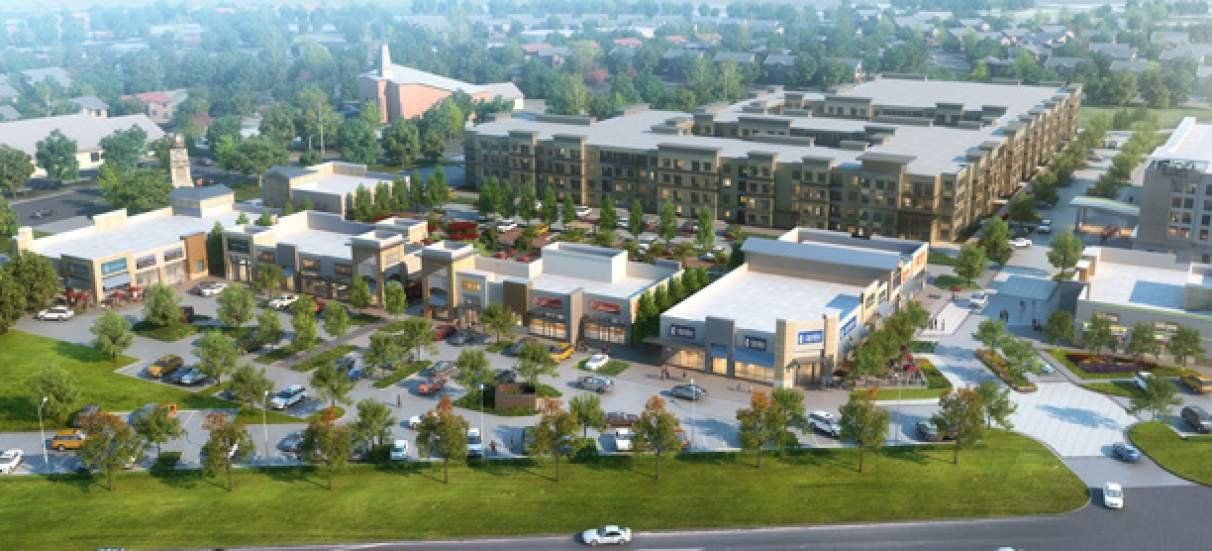 Trophy Club Town Center offers retail space surrounding a large park area, an upscale 250 unit apartment complex called The Byron at Trophy Club, plus 39 new luxury townhomes and the 110 room Aloft Hotel.
Valuing an Active Lifestyle
Amenities for Trophy Club Residents
Trophy Club appeals to homebuyers seeking an active, often outdoor, lifestyle. Of course there are the two 18-hole contiguous golf courses. But this town is so much more than golf. Residents can take advantage of four city parks, including one just for the dogs. And if you're considering Trophy Club as your next home, you can't miss the community pool with its pirate themed splash park.
Independence Park
Located between Beck Elementary School and Medlin Middle School, this 23 acre park is is divided into two parts, Indy West and Indy East. Indy West provides facilities for younger aged baseball players including three fields, a t-ball and coach pitch field, four batting cages for any age group, plus a playgound with an enticing rock climbing wall.
Trophy Club's Indy East park is located near the community pool offers a state-of-the-art baseball complex.
Two Tennis Courts, a basketball court, and exercise stations are also located in Indy West park, as is the Trophy Club Veterans Memorial, installed in a partnership between the Town and the Trophy Club Women's Club - Garden Club. Concession stands open during league play, and bathrooms are available.
Indy East is located next to Trophy Club Community pool and offers up a state-of-the-art baseball complex with eight fields. Though Indy East does offer practice space for recreation football and local sports groups, it mainly serves for baseball games and tournaments.
Community Pool
The residents only Trophy Club Community Pool offers an 8 lane competition sized pool, home to the Triton's Swim Team. There's a wade-in shallow area and a 12 foot diving end with board. The toddlers pool has a wall of water feature and kiddie slide.
Everyone will enjoy the 12 foot island slide and water spraying palm tree of the pirate themed splash pad. Just watch out for the water shooting marine animals, cannon, and water dragon. The splash pad area includes lounge chairs and a shaded toddler area.
The Town's community pool includes a toddler pool plus pirate themed splash pad.
Harmony Park
Located at the dead end of Indian Creek, behind Hogan's Glen, Harmony Park's 13 acres include a playground, two tennis courts, a basketball court and nine soccer fields for the use of the Greater Northwest Soccer Association. There is a large covered pavilion with picnic tables and grill that can be reserved for a small fee. Rainbow Run, the shade covered playground in Harmony Park is divided into two areas, including one for toddlers.
Freedom Dog Park
Only the best for man's best friend in this city. After all, they are part of the family. Located next to Trophy Club Park, Freedom Dog Park is just over eight acres of leash free fun. There are separate sections for large and small dogs, plus agility courses, wash areas and shaded pavilions.
Dino Playground at Freedom Park is for Fido's smaller family members who need an opportunity to stay busy while Fido gets his exercise.
Freedom Dog Park in Trophy Club Town Center offers eight acres of leash free play.
Trophy Club Park
The 877 acres the City of Trophy Club leases for the Corp of Engineers is a premier park in the region for outdoor activity lovers. Located off Grapevine Lake, Trophy Club Park gives area residents access to:
18 hole disc golf course
horse trails
6 miles of hiking trails
7 miles of MX, ATV trails
laser tag
12 geocaching spots
Pavilion and picnic tables plus restrooms
Boat ramp
Primitive boat ramp
Fishing
There is a small ($1 per day last time I checked) entrance fee and boat ramp access is extra.
The 877 acres of land bordering Lake Grapevine that the town leases from the Corp of Engineers gives residents a more rural space to interact with nature and wildlife. In total there are over 1000 acres of parks and Trails in Trophy Club.
Medlin Cemetery
Built in 1850, Medlin Cemetery is the 10.5 acre final resting place area settlers, including the Medlin family, a familiar name to those who live in Trophy Club.
Trophy Club Summer Adventure Camp
Grouped by age, children in Trophy Club can participate in the city run summer long camp program. This safe, fun experience is led by CPR certified counselors and is just the ticket for giving both Mom's and kids some time to do their own things.
We've lived in Trophy Club for just a year now, and we're so glad we do! The city really wasn't even on our radar until Cindy brought it to our attention. I'd not considered it because I thought it was going to be too far a commute. But Cindy 'made' me take the drive and I realized she was right. The drive time was well within my range. This has been the best move we've ever made.

- Denise Allegro -
Highlands at Trophy Club homeowner
Thoughtful Leadership, Smart Governance
Public Improvement District Taxes in Trophy Club
The city has shown out of the box thinking as well as fiscal responsibility throughout its 30 year history. In 2007, Trophy Club was the first city to use a PID to build infrastructure for residential development. The Highlands at Trophy Club portion of town was built using those PID dollars, creating just over 1400 homes.
Home buyers in The Highlands currently pay an additional tax until the PID is paid off. Yearly assessments are based on home lot size and range from about $1000 to $2300 per year until paid off.
The original 2007 debt of $27 million was refinanced in 2016 to a very low interest rate of just 3.75%, and the debt should be retired about 5 years early in 2033. This will save home owners an estimated $16 million.
It's not unusual to find homes for sale in Trophy Club that have 3 car garages. The majority of homes are two story, have fenced yards and sidewalks leading to the schools and parks.
Trophy Club Taxes
The town is located in two different counties, so there are two different tax rates for Trophy Club. A small portion of the city is in Tarrant County while the majority is in Denton County.
Historically, Denton County taxes have been lower as have property insurance rates, a plus home buyers over surrounding areas. This rate difference does not typically come into play when homebuyers are considering which property to purchase in Trophy Club as it only affects a very few streets on the southeastern portion of the city.
Trophy Club Real Estate History
Original Planning Didn't Include the Town
In 1973 Houston developers approached the Westlake Town Council about constructing Texas' first premier planned community centered around a country club. Golf great Ben Hogan was commissioned to design the golf course (the only one he ever designed) and construction began on the 27 hole golf course, country club and community. The town of Trophy Club is named after the country club that was to display the golf legend's trophy collection. Originally envisioned as a retirement community, the towns appeal was far beyond what the original developers had imagined.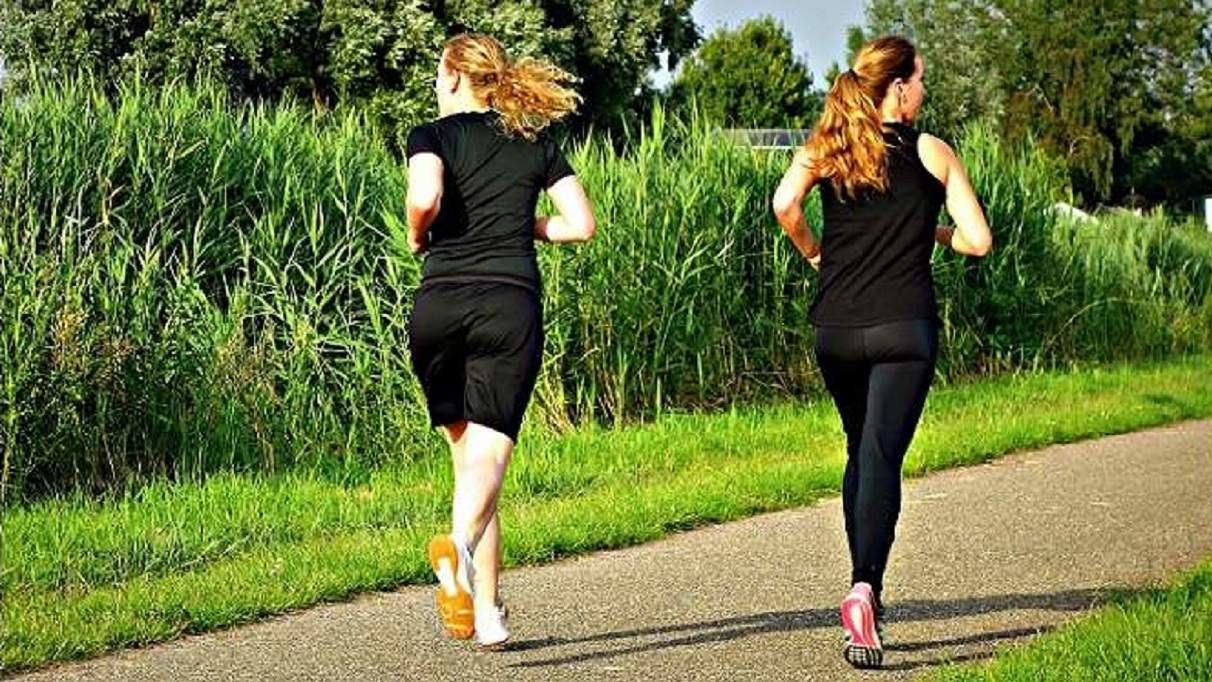 Trails and sidewalks connect the Town of Trophy Club.
In 1983 the development was sold to a Dallas group which added 9 more golf holes and hundreds more homes. The town finally incorporated in 1985 and residents gained a larger voice in the direction of the town. The remaining 1200 acres of the development were purchased in 1994 and the final lots are being built out right now. Trophy Club's population of around 12,500 should stay significantly stable going forward.
Trophy Club Real Estate Agent
If you've read this far you're probably deep into research on Trophy Club homes for sale and living in the city of Trophy Club. From luxury on the golf course to more modest family homes in an outstanding school district, Trophy Club provides home styles and price ranges for nearly everyone. I hope you'll reach out to me with any questions you may have about a move to the Dallas-Ft. Worth area in general and Trophy Club specifically. I've been in the real estate business in and around Trophy Club since 1989, and I'm always happy to share what I've learned and to help you make your move to Trophy Club the best it can be for you and your family. -Cindy Allen
Have Questions About Trophy Club Real Estate You Want Answered?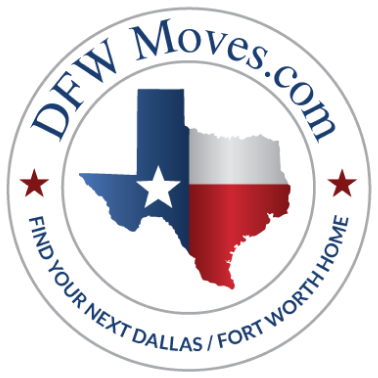 Cindy Allen
Trophy Club Realtor®
Take a look at the homes for sale in Trophy Club. If you'd like more information on any of these Trophy Club real estate listings, just click the "Request More Information" button when viewing the details of that property. We can provide you with disclosures, past sales history, dates and prices of homes recently sold nearby, and more.
And, if you haven't already, be sure to register for a free account so that you can receive email alerts whenever new Trophy Club listings come on the market.
Trophy Club Specialty Searches
HOMES IN POPULAR TROPHY CLUB NEIGHBORHOODS