HOMES FOR SALE IN TROPHY CLUB WITH INGROUND SWIMMING POOL
September 30, 2023
Click to see
All Trophy Club Homes
or browse Trophy Club homes by
Features & Popular Neighborhoods
Search DFWMoves.com for
Homes for Sale with Inground Pool by School District
Homes for Sale with Inground Swimming Pool by City
Your "Staycation" Worthy Trophy Club Pool
You may be surprised by the number of homes in Trophy Club with inground pools given the fact that the city has a great community pool. But who wouldn't want the convenience, privacy and fun of their own backyard pool?
If you've never had a pool before, it's time to jump in and get wet. Keeping your pool sparkling is easier than you think. Pools these days almost take care of themselves, and the time and cost involved could be much less than you think. In fact, it may not be much more than caring for the lawn they replace.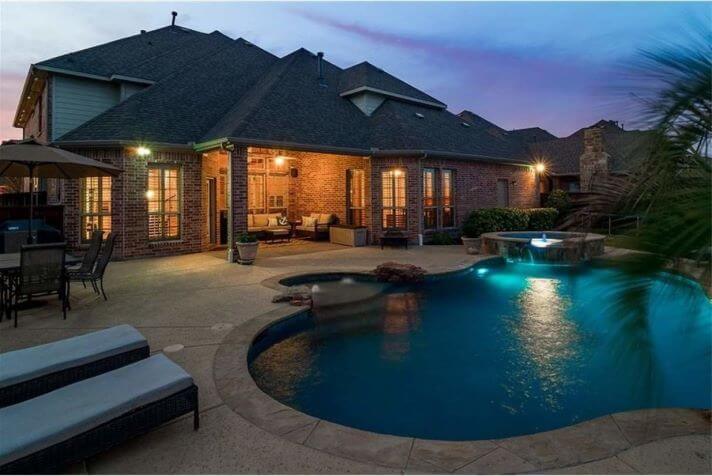 Imagine the fun of inviting friends and family over for a backyard gathering. It's a great way to keep the kids coming to your house. And a backyard pool offers a great view from the house no matter the time of year. A few landscape lights add to the attractive view in the evening too.
If you'd like to consider pool homes in Trophy Club, take a look at the list above. Be sure and sign up for automatic email updates too. You'll be kept up to date thru a direct feed from the Realtor MLS. When you're ready to join the swim, give me a call. I'm glad to show you the homes for sale in Trophy Club with inground pools. -Cindy