Homes for Sale


3 Car & Oversized Garage Homes


Dallas / Fort Worth, Texas

Finding 3 car or oversized garage homes in the Dallas / Fort Worth suburbs can be challenging in some areas, or expected in others. Homes with 3 garage spaces were less common until the early 2000's. Home buyers demand encouraged builders to find ways to include 3 car garages on the typically smaller DFW lots, such as tandem garages and split garages. Homes with a 3 car garage are more common in newer, or higher end homes in DFW suburbs like Southlake, Keller, Flower Mound and Colleyville.

Bookmark this page so you can keep track of the new 3 car and oversized garage properties in Dallas / Fort Worth. And if you haven't already, be sure and register. It's free, and registering allows you to create an automatic email notification whenever new 3 car garage listings meeting your criteria are entered into the local MLS.

Click to See
3 Car Garage Homes by City & School District
Or check out
More Popular Search Features
3 Car, Tandem & Oversized Garage Homes and Real Estate
3 Car Garage Homes Dallas/Ft. Worth Suburbs
September 27, 2023
3 Car Garage Homes Dallas/Ft. Worth Suburbs by Price
Search DFWMoves.com for

3 Car & Oversized Garage Homes by School District
3 Car & Oversized Garage Homes by City
3 Bay, Tandem & Oversized Garage Homes and Real Estate
Three car garage homes are plentiful in some areas of the Dallas/Fort Worth Metroplex, and unavailable in others. Home buyers have always longed for the additional storage of a three car garage, but builders didn't start including them except in the higher end luxury homes until the early 2000's. By then many areas of DFW had been built out.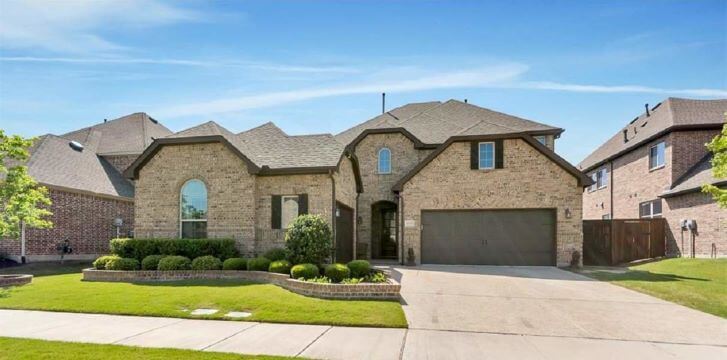 Many of the newer, volume built homes across the metroplex don't offer a large enough lot to accommodate three car spaces in width. However, some home builders are delivering tandem garages. That's a garage two spaces wide and one bay double deep. Parking three cars can be a bit more difficult as it requires jockeying the position of the cars sharing one side. But for many homebuyers who need more room for a workbench or toys, a tandem garage fills the need perfectly.
---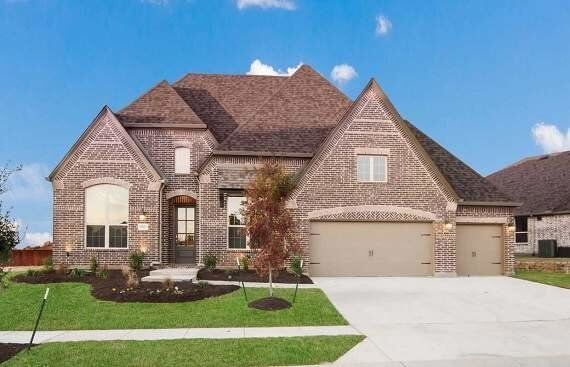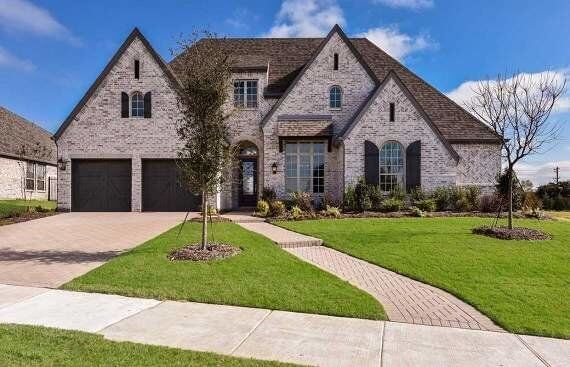 Three car garage homes aren't always obvious. This home looks from the street to be two cars, but is actually a tandem garage; one bay is double deep.
If you're keeping an eye out for three car garage homes you've come to the right place. Give me a shout and I'll make sure you don't miss any. -Cindy