Homes For Sale


Southlake,

Texas

Welcome to "Perfect City, USA". That's how D Magazine describes Southlake, and residents couldn't agree more. Nearing build-out, the rush is on for some of the last land available in this upper crust enclave. Southlake home buyers appreciate the availability of large lots, well planned neighborhoods, unsurpassed shopping, and arguably the best schools in the Metroplex.

For more information about homes for sale in Southlake, or to schedule a private showing, contact our local Southlake real estate agents today. You'll also want to register for a free account so you can receive alerts whenever new Southlake properties come on the market.

Read More About Living in Southlake


Search Popular Southlake Neighborhoods
Southlake
November 28, 2023
$1,590,000
Med. List Price
Southlake's Perfect Timing
What's not to envy? What used to be a rural area until the 1970's completion of the D/FW International Airport has grown into the almost built-out city of Southlake. Yes, there's little land left to build out, and the last remaining Southlake home sites are mostly under construction now.
Southlake was in the right place at the right time and led by a brilliant City Council that had the foresight to create a zoning plan in the early days of the building boom that set the tone for the impending development. Developers were eager to take part in the building frenzy, and added amenities the city encouraged and buyers craved like community pools, tennis courts, greenbelts, and ponds.
Forbes has named Southlake the most affluent neighborhood in the US for a town of its size based on average median household income estimates.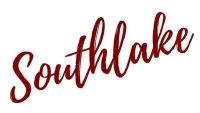 Things We Love About Southlake
EVERYONE'S A DRAGON
Southlake's a small town. A one high school town. Unlike other districts, every student in Carroll shares one mascot. Dragon camaraderie is naturally built-in, and the all for one spirit breeds loyalty and unity.
THE VIBE
Sometimes rural, occasionally country, and mostly very well manicured. Almost always upscale. Despite some naysayers, not too highbrow. And always family focused and kid friendly.
SHOPPING & DINING
Who wouldn't love the sheer number of shopping and dining options Southlake delivers? And for most residents, it's all just a hop, skip and jump away.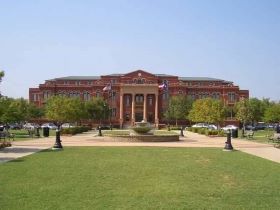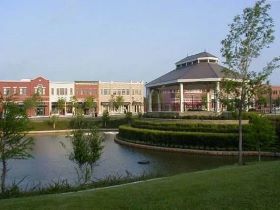 Building A City Center
Unlike Southlake's neighboring cities of Keller, Roanoke, and Grapevine, there was no original, charming "old time" downtown area. But in 1996, the firm of Cooper and Stebbins came to the city with the concept for Town Square, the unique live, work, shop city center now known throughout the area for its upscale shops and fine dining.
Located between Southlake Blvd. and the extended Highway 114, Phase One of Town Square was completed in 1999 and was immediately studied by other cities and developers as a model of smart design. Two additional phases of Town Square were opened in 2006. Town Square has indeed become a focal point and the hub of the city, hosting some of Southlake's most popular events including Home for the Holidays, Oktoberfest, (be sure and see the wiener dog races!), and Art in The Square.
5 Quick things you should know about living in Southlake, TX

Once a Dragon, Always a Dragon. Everyone's a Dragon starting in Pre-K and going through high school and beyond. #DragonPride is about Protecting The Tradition.
The streets are empty after about 10pm.
A lot of Southlake residents are under the impression their tax rate is high. In reality, Southlake tax rates are equal or lower than surrounding cities. It's not the rate, it's the higher values that make you catch your breath when you get the yearly bill.
A lot of the homes in Southlake were built before 1998. That makes them at least 25 years old. Many of them need updates.
Southlake is a great place to raise kids, and that's why a large percentage of residents are here.
Bonus!! If you're even a tiny bit of a Foodie, you're in the right place.
All for One and One for All: Protecting The Dragon Tradition
While a tiny portion of Southlake sits in Denton County, the majority is in Tarrant County. The Denton County portions of the city are in the Northwest Independent School District. Far west Southlake does include about two dozen small neighborhoods with homes in the Keller Independent School District. The majority of Southlake homes are located in the Carroll School District, one of the highest rated districts in the state.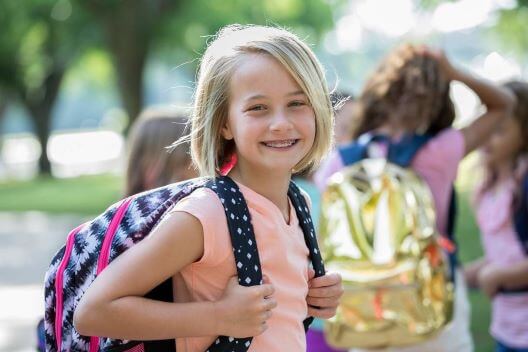 At just 21 square miles and educating around 8000 students, the Carroll School District may be small by Metroplex standards. But the district has proven year after year its large stature among schools across Texas and throughout the nation is well deserved. A big part of that success is the "all for one, one for all" mentality reinforced throughout the district. The Dragon sense of legacy sets the tone for everyone who lives in the district.
We originally were looking for a home in another city that would put us closer to our kids' private school. Then we were referred to Cindy through some friends. She suggested we look into Southlake schools, pointing out that we could use the money we were paying for private school towards the more expensive homes and then get to take advantage of the Southlake lifestyle too. It wasn't something we'd thought about, but we're so glad we looked into it and made the leap. It's been the best thing we've ever done for our kids, and the lifestyle's been great for the whole family.

- Doug and Jean Lawrence -
Timarron homeowners
Strong Employment Outlook - Southlake's Future Strength
Southlake's location off highway 114 is indeed a factor for the city's appeal to higher end home buyers. It's a quick 15 minute drive to DFW Airport and freeway access means commuters have a relatively easy drive most anywhere in the Metroplex. Access to Las Colinas, North Dallas, and the Legacy areas via highway 121 make the town an attractive choice for professionals.
Additionally, strong employment opportunities are available just northwest of Southlake along Highway 114 in the Alliance "Golden Corridor" as major corporations announce relocation to the nearby southern Denton County area.
The influx of large business hubs like TD Ameritrade and Charles Schwab go a long way toward solidifying the city as a desirable location for people looking to relocate. The future, both near and long term, continues to look great for Southlake real estate buyers.
Exploring The Southlake Lifestyle
Home buyers considering Southlake will find an outrageous choice of retail venues in town. Over 260 retail stores and 130 dining options are available within the city boundary. And while the area is known for its higher end choices (you may not find yourself in the Tesla dealership on a regular basis) most of the shopping options are likely already on your list of routine stops. (Think The Container Store, Bath & Body Works, Anthropologie, Pottery Barn and Trader Joe's.)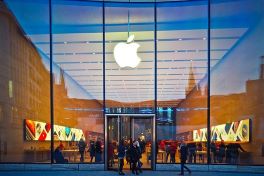 Town Square is the best known shopping and dining mecca in the city, and it's one of the focal points of buying a home in Southlake. Serving as a master-planned downtown to the city, Town Square offers residents a movie theater, book store and a performance gazebo as well as a hotel. As a destination point, you'll find shoppers and strollers meandering along the Square's sidewalks past the fountains and live oak trees.
Town Square is home to world-class retailers as well as unique boutique stores and eateries. But it's not the only game in town. As you head east from Town Square you'll find the large strip centers like Gateway Plaza, Southlake Corners and Village Center that are home to the major chain stores.
For the foodies in your group, the choices are globally inspired. From specialty cuisine to chain restaurants and even a few local mom-and-pop favorites, there's a selection for everyone. Many dining spots allow for patio dining in the warm Southlake sun. Yes, you'll find the obligatory Tex-Mex dining scene. There's also a Japanese Bistro, Chinese Grill, Rustic Italian, Modern Thai, and everything in between. Some dining options are candlelit; the vast majority are child friendly.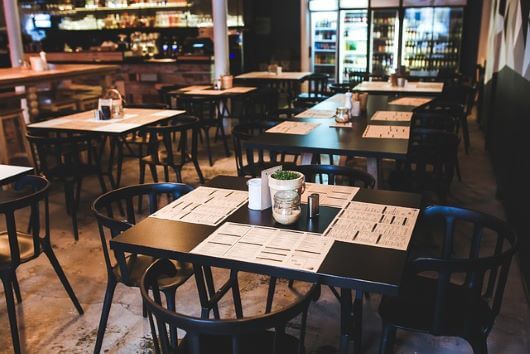 For those who like to take control of the cooking, Southlake offers up some pretty great grocery store choices too. Central Market will likely be high on any chef's list for the wide range of fresh meats, fish and veggies. The store's specialty bread and cheese shops will undoubtedly have something new to try, and the employees are ready to step in and share knowledge as well. For those less inclined to make a mess in the kitchen there's a huge selection of prepared items and meals as well.
Southlake residents also find Sprouts, on the west side of town, features farm fresh produce brought in from local growers while Trader Joe's is, well, an eclectic mix for those who like to explore.
Things To Do In Southlake
TOUR SOUTHLAKE'S PUBLIC ART
Southlake has a large number of art pieces that can be found in the roundabouts across the city as well as in the parks, Town square and the DPS Headquarters and North Training Facility.
TAKE A FRIEND FOR A WALK
The city's full of long walking trails & green spaces perfect for getting the whole family out for fresh air, exercise and fun. There's also BooBoo's Dog Park at Bob Jones Park for special outings.
BRUSH UP ON YOUR GOLF GAME
The premier Jeff Isler Golf coaching program is located in Southlake so you can get technical instruction, mental training, and club fitting for aspiring juniors and serious adult golfers.
ESCAPE THE ORDINARY FOR FUN & TEAMBUILDING
Board games and cards are fun, but why not try an escape or virtual reality game at Southlake's Red Door Escape Room. They can accommodate groups as small as two up to ten.
Something for Everyone: Looking for Fun in Southlake
There's never a shortage of things to do in Southlake. The city sponsors many events that bring out the small town charm residents enjoy, even when attendance draws a crowd of 100,000 folks who only call Southlake home for the duration of a weekend festival. Most of these events are centered around Town Square.
A sampling of Southlake worthy events include:
Oktoberfest - The first weekend of October Southlake's Chamber of Commerce invites an attendance of over 100,000 to the three day long Oktoberfest held in Town Square. Handcrafted arts and crafts, live entertainment and of course great food are features of the event. There's a children's area as well. Don't forget to sign up your four-legged friend for the always popular wiener dog race.
Home for the Holiday - Usher in the season's magic with carriage rides, a snow hill and the most awaited event, the tree lighting. Of course Santa will be there for photos as well. And don't forget to bring a canned good for the annual Christmas is for Children food drive.
Art in the Square - Running Friday through Sunday at the end of April, this annual community event is hosted by the Southlake Women's Club. Entering its 20th year, this world-class art festival raises funds for local charities. There's always a great lineup of performances on two stages featuring continuous entertainment all weekend long.
Stars & Stripes Celebration - Jump into the celebration as fireworks start at 9:30 July 3rd from Town Square. You can reserve your spot at this coveted event by claiming your spot starting on the Town Square lawn 7:00 pm the evening before. Bring your blanket and lawn chairs but no tents allowed. The Southlake Community Band kicks off the evening of fireworks with patriotic music in Family Park at 6:00 PM. Then wait for the 9:30 firework display while enjoying music and activities for all ages.
MasterWorks Music Series - Every spring through fall the City of Southlake unites with the Arts Council of NorthEast to bring concerts to the Southlake Town Square Family Park and Aria Amphitheater off Shady Oaks Drive. Watch the city website for venue and performer information. Bring your lawn chair and don't forget the bug spray.
Learn More About Living in Southlake
The City of Southlake
Southlake Chamber of Commerce
Carroll ISD
Parks and Recreation
Youth Athletics
Interactive Shopping & Dining Guide
Southlake's Award Winning Parks & Recreation
Southlake prides itself on providing citizens with award winning parks and green spaces. Beautiful scenery and opportunity for exercise and enjoyment is high on the list of residents' reasons for moving to Southlake. Miles of trails, developed and open space, and outstanding facilities exceed the expectations of park visitors. If you're new to the area you owe it to yourself to check out the amenities Southlake has to offer.
If you're scoping out homes for sale in Southlake and have spent time in town, there are two park facilities you've no doubt driven by. Bicentennial Park and Bob Jones Park and Nature Center.
Bicentennial Park is one of the largest and the original park in Southlake. Visible from Southlake Blvd. just west of Town Square, the park stretches between White Chapel Blvd. and Shady Oaks Drive. The park is home to Liberty Gardens, the Southlake Tennis Center, a playground, an in-line hockey court and The Marq Southlake. The Texas Rangers Miracle League Field, 60/90 baseball field, new concession/restroom facility plus enhancements to the original baseball 4-plex were completed in Phase II.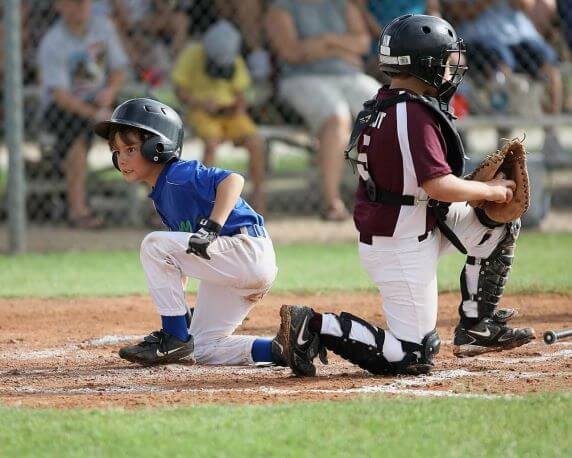 Sitting on nearly 500 acres of Cross Timbers habitat purchased from the Corp of Engineers, Bob Jones Nature Center is visible from N. White Chapel Blvd. across from the Clariden Ranch neighborhood. The 13 lighted soccer fields, Girls' Softball Complex, and parking area are the first signs you're in the right place. But the park is so much more.
There's a first-class fishing area with a pavilion that overlooks a 6- acre pond. Boo Boo's Buddies Dog Park offers 2.5 acres of fun with your best 4-legged friend while your small human buddies play on the covered playground. On the north of the park you'll find an equestrian parking lot, corral pens and hitching posts.
The Bob Jones Nature Center and Preserve located in the park opened in 2008 as an educational center offering classes, guided hikes, events and programs for both children and adults. The Center and Preserve are the perfect places to enjoy the beauty of Southlake's natural habitat.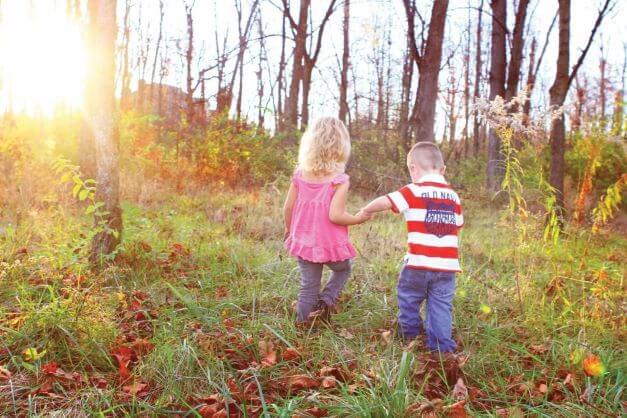 Perhaps the crown jewel in Southlake's powerhouse lineup of recreation outlets is The Marq. You'll see the building on the northwest corner of Shady Oaks Drive and Southlake Blvd behind the strip shopping center.
The first phase opened in 2015 and was dedicated as Legends Hall and features around 23,000 sq. ft. of events and meeting space, catering kitchen, a senior center, studio, and an outdoor amphitheater. Champions Club, phase two of The Marq, dwarfs the first with around 82,000 sq. ft. The Club includes a fitness center, indoor/outdoor turf fields, gyms, a jog/walk track, indoor aquatics, an indoor playground, and party rooms plus multipurpose classrooms.
As I mentioned before, Southlake's outstanding facilities exceed the expectations of park visitors. If you're new to the area looking at homes, you owe it to yourself to check out the amenities Southlake has to offer.
Getting to Know Southlake Real Estate
In order to understand the types of homes available in Southlake, it's helpful to understand, in a general way, the pattern of folks moving into the town. Many of the first homes in Southlake were built by folks running from the big city. You'll often see those homes on large lots, sometimes gentleman farmer-sized property often built in the early 1980s. These were custom homes. Home buyers found their lot and brought in an architect and builder.
There are also a few neighborhoods of what today would be called "small" homes, 1700-2000 square foot three bedroom homes that were likewise built in the very early 1980s. Sometimes folks are surprised that these older, smaller homes are still starting around the half-million dollar mark. A lot of it has to do with the large lots they sit on.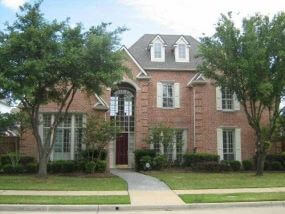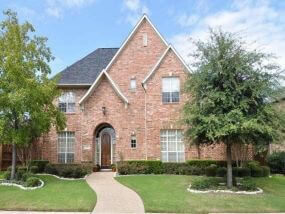 The rest of the world started to discover Southlake real estate in the mid to late 1980s and the rush was on. The first "boom era" homes were custom. For the next 15 years or so, until the mid 1990s Southlake home buyers didn't necessarily have to find their own lot and bring in their builder anymore. Instead, big developers were creating neighborhoods like South Ridge Lakes, Timber Lake Estates, Chimney Hill's and Monticello. Those developers invited custom builders to build speculation homes. Southlake house hunters could purchase a spec home or have a builder buy and construct on developed lots.
By the early to mid-1990s volume builders found their way to Southlake and created master-planned communities like Stone Lakes and most of the Timarron neighborhoods north of Continental Blvd. At that same time, there were several builders who straddled the line between custom and volume builder as they offered a higher finish out and were flexible around making changes to designs. Oak Tree Estates and Foxborough are examples of these types of neighborhoods.
Once we entered the 21st century available land was more difficult to find. Large additions were far and few between. There were still a few custom builders, but as available land was harder to come by, land costs allowed new home construction in only the higher end price range.
Like most areas of the country, Southlake's new construction slowed down during the recession of 2008-2012. Since that time, however, developers have pieced together some wonderful collections of property to be able to present new homes following the market rebound. Those new homes were mostly volume built by well regarded national homebuilders. Due to the price of the land, however, they generally started in the Million dollar range even back then.
As we barrel ahead into the mid 2020s, we are seeing almost exclusively small neighborhoods with custom spec or custom build "from the ground up" homes. There are also several "downsize" style properties coming into the Southlake real estate market. Many of these homes are on 1/3 acre lot or smaller, and offer under 3000 square feet.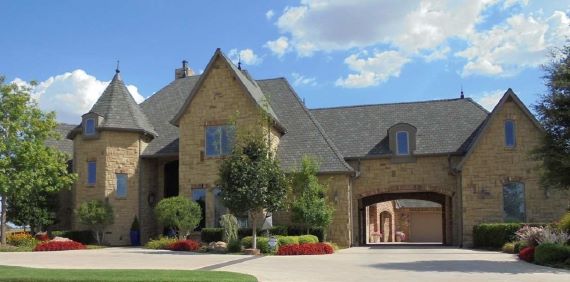 Talk to our Southlake Realtors® to Find Your Dream Home
If you've read this far you're probably deep into research on Southlake homes for sale and living in the city of Southlake. From luxury senior living to Town Square Brownstones and homes with acreage (and horses!), Southlake provides home styles and price ranges for nearly everyone.
I hope you'll reach out to me with any questions you may have about relocating to the Dallas-Ft. Worth area in general and Southlake specifically. I've been in the real estate business in and around Southlake since 1989, and I'm always happy to share what I've learned and to help you make your move to Southlake the best it can be for you and your family.
Even if you don't plan to buy or sell for years, I hope you'll feel comfortable calling me to talk about your unique real estate situation. I'd love the opportunity to become your Southlake area real estate agent long before you actually need one. -Cindy
Take a look at the homes for sale in Southlake. If you'd like more information on any of these Southlake real estate listings, just click the "Request More Information" button when viewing the details of that property. We can provide you with disclosures, past sales history, dates and prices of homes recently sold nearby, and more.
And, if you haven't already, be sure to register for a free account so that you can receive email alerts whenever new Southlake listings come on the market.
Southlake Popular Neighborhoods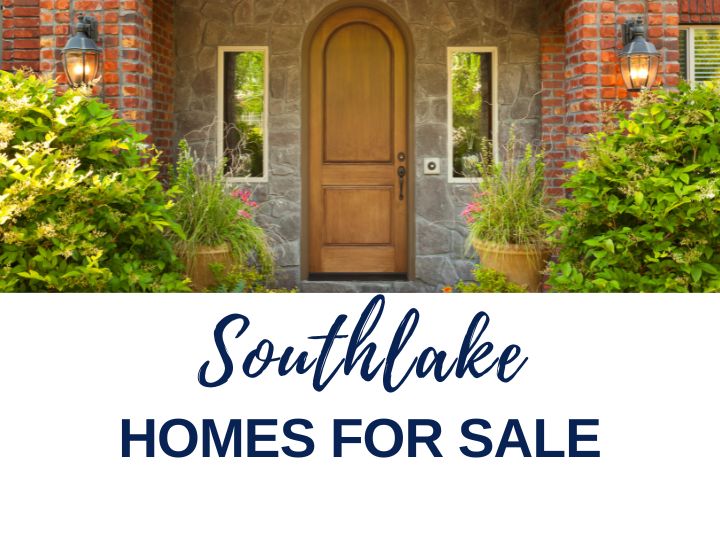 Southlake home owners are split into two counties. Most live in Tarrant County while those in the northern edge are in Denton County.
The zip code that covers Southlake is 76092.
City of Southlake GeoCoordinates:
-97.13125128203798
32.94323611580149