Current Southlake TX Open House Postings
December 9, 2023
$1,139,000
Med. List Price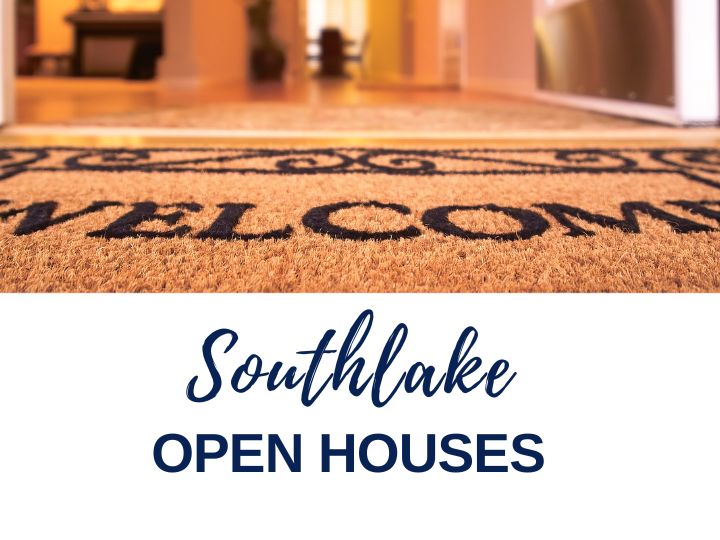 Homes in Popular Southlake, TX Neighborhoods
Looking for Open Houses in Southlake This Weekend?
Welcome to our Open Houses in Southlake page, where we provide you with the most up-to-date information on current and upcoming open houses. We understand that finding the ideal home can be an exciting yet challenging journey, and our goal is to make it as smooth and enjoyable as possible.
Looking for Saturday open houses in Southlake? Or maybe an open house on Sunday in Southlake is better for you?
You don't have to spend hours scouring the web for open houses in Southlake. We've gathered all the information you need right here in one place. You don't have to Google for "Zillow open houses near me this weekend", "Zillow open houses tomorrow", or "Zillow open houses today". We have you covered. With just a few clicks, you can discover the latest open house listings and plan your visits accordingly.
MLS Open Houses in Southlake - Your One-Stop Destination
If you're searching for MLS open houses in Southlake, you're in the right place. Our comprehensive listings provide details about open houses from multiple sources, including the Multiple Listing Service (MLS). With our user-friendly search options, you can easily find homes for sale in Southlake with open houses that match your criteria.
Find Open Houses Near Me
Location is crucial when searching for your new home, and we understand the importance of finding open houses near you. Our website allows you to narrow down your search to specific neighborhoods or areas within Southlake. Whether you're exploring homes in Timarron, South Ridge, or any other Southlake neighborhood, we've got the most current open house information at your fingertips.
Connect with Our Realtors® for Expert Guidance
Your homeownership starts here, with easy access to details about open houses in Southlake. Don't miss out on the opportunity to explore the homes that pique your interest. Take a step closer to making your dream a reality by joining us in the search for your new home.
Stay tuned for regular updates, and be sure to bookmark our Open Houses in Southlake page. You'll never miss another opportunity to view a property that might become your next home.