Homes For Sale


Eaton High School Boundary


Northwest ISD
---
Eaton High School Homes for Sale
May 24, 2022
Third District High School
Eaton - Home of Two Academic Academies
The third of NISD's high schools opened in 2015 to area 9th and 10th graders and added new grade levels each year until the first graduating class crossed the stage in 2018. Full enrollment is expected to accommodate around 3000 'Eaton Eagles', who hail from Haslet, Newark, and across the North Fort Worth and Alliance corridor. The school's boundary is generally west of I-35 and south of the Denton County border. You'll find it located in Haslet, not too far south of the intersection of Blue Mound Road and Highway 287.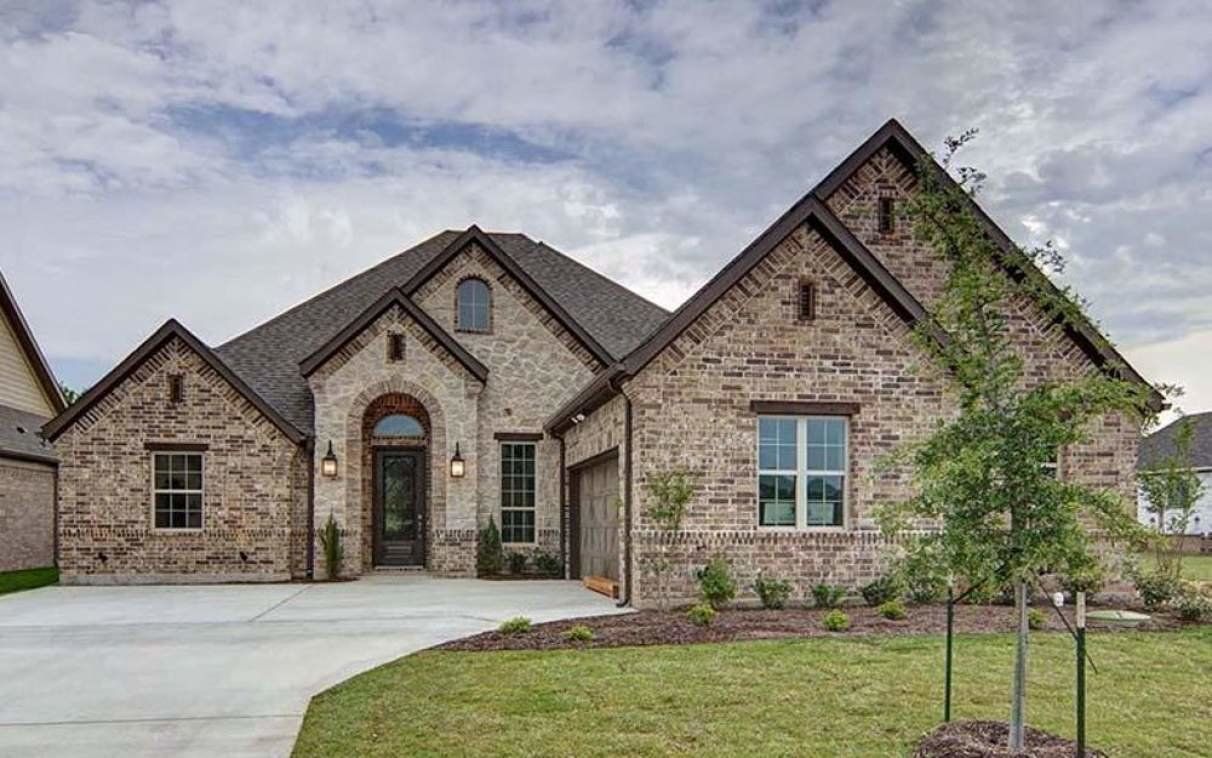 The school is home to two academic academies. NISD's Academy of Business Management and Entrepeneurship is a 4-year business program putting students directly into a corporate environment. The Aviation Academy provides access to dual credit college level aviation mechanical technology plus flight training. Both programs earn high marks from students, parents and the community.
A Bit More About Eaton HS and its Feeder Schools
Eaton is a bit bigger then Byron Nelson High, and just a few years newer. There are three floors of classrooms and labs; everything else is single story. Eaton is a proud group of 'Eagles'. You'll see their navy blue and green colors flying high throughout the school's attendance boundary and see the Eagle mascot on bumper stickers, T-shirts and hats all around the area.
You can read a lot more about the Northwest School District on this site. But for a quick list of lower grade levels- that feed into Eaton: as of the 2019-2020 school year kids who attend Wilson and Adams Middle schools graduate to Eaton. That means elementary kids from Haslet, Nance, Peterson, Schluter and Curtis plus Sendera Ranch and Thompson Elementary Schools can one day aspire to be an Eaton Eagle.
Popular Neighborhoods Within the Eaton Boundary
Homes for sale in the Eaton High boundary include about every price point and amenity level available as the neighborhoods that fall within the school's zoning are so varied. You'll find large acre or more homesites as well as the more typical 50' wide offering, brand new construction homes, properties with pools or 3 car garages and more.
N. Ft. Worth, Haslet and the Alliance area that feeds Eaton High can offer homes for sale that start at what is considered "budget friendly" for the DFW Metroplex. Many neighborhoods in those same cities, however, do climb in price quickly and often sell well above the area average. The area is booming with plenty of newer shopping and dining access.
Some of the popular neighborhoods in the areas that fall in the Eaton boundary include the popular Sendera Ranch, both the Tehama Ridge and Tehama Bluffs neighborhoods of North Forth Worth, and Haslet's Van Zandt Farms.
Homes For Sale within NISD's Eaton HS zone
Not sure which neighborhoods in the Eaton High School boundary would suit you? Feel free to reach out and let me know what you hope to find... I'm happy to provide you with a list of "must see" neighborhoods.-Cindy
Eaton High Earns High Grades
Extra Curricular Reading About Eaton HS
Take a look at some of the recent awards and accolades collected by students and faculty of Eaton HS:
Recipient of the top honor for public school counseling staffs in Texas - the CREST award - Counselors Reinforcing Excellence for Students in Texas.
Fielded several of the 16 NISD students named to the Texas Music Educator Association's all-state music groups. Students were selected into five groups – all-state band, all-state jazz ensemble, all-state mixed choir, all-state tenor-bass choir and all-state treble choir.
Qualified 39 students from the Academy of Business Management & Entrepreneurship to compete in the Texas DECA's State Career Development Conference during the 2017-18 school year.
Earned 3 nominations in the seventh annual Dallas Summer Musicals High School Musical Theatre Awards.
Eaton High School earned 11 nominations in the Betty Lynn Buckley Awards, winning two including best male actor in a musical and best male supporting actor in a musical.
The school's Current Issues team earned silver medals at the 2018 UIL Academic State Meet following their second-place group finish, plus a silver medal in the individual current events competition.
Defy, a Northwest ISD Academy of Business Management & Entrepreneurship company, earned second place in Junior Achievement's national Company of the Year competition for student-run businesses.
Softball team placed fifth on the list of top weighted team GPAs in its first year of eligibility for the National Fastpitch Softball Coaches Association's All-Academic Team award.
Eaton HS marching band earned Division 1, the top score possible, at the UIL Region 2 contest.
The cheerleading squad finished third overall in the 5A Division I finals.
Eaton High School's robotics team advanced to the national FIRST Championship after qualifying regionally where they earned the rookie all-star team award.
The baseball team earned the UIL 5A State Baseball Championship, the schools first state athletic team championship ever in just its second year of varsity competition and first year with a senior class.
Northwest ISD high school seniors earned $31.9 million in scholarships during the 2017-18 school year, including $7.6 million for Eaton students.