COX ELEMENTARY SCHOOL HOMES FOR SALE
November 28, 2023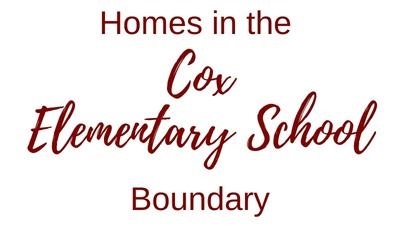 The "Cougars"
Gold and Grey Cox Pride
Cox Elementary School offers the latest technology to students within its boundary. Neighborhoods feeding into Cox include some of the Roanoke area's newer additions including Fairway Ranch, Seventeen Lakes and Chadwick Farms.
Little "Cougars" benefit from the dedicated teachers and challenging curriculum as well as the extra curricular opportunities found throughout the Northwest ISD. Gold and grey is proudly sported on bumper stickers and t-shirts across the Roanoke area south of 114 near Litsey Road where the school draws its K-5 elementary students from.
Cougars graduates of Cox Elementary move on to Tidwell Middle School and Byron Nelson High. -Cindy

The Homes for Sale Near Cox Elementary Are Always Popular. Here are More Homes in NWISD by School Name.
Search Northwest ISD Homes for Sale by Specialty Features