HOMES FOR SALE IN HERITAGE, NORTH FORT WORTH TEXAS
November 28, 2023
Parks, Pools & Playgrounds
Master Planned Heritage Addition
Master-planned by Hillwood Development, the premier developer in North Texas, Fort Worth's Heritage neighborhood offers residents 200 acres of parks, trails, pools and more. Located east of I-35W at Heritage Trace Parkway, neighbors enjoy access to Alliance area employment centers and shopping plus unsurpassed lifestyle amenities.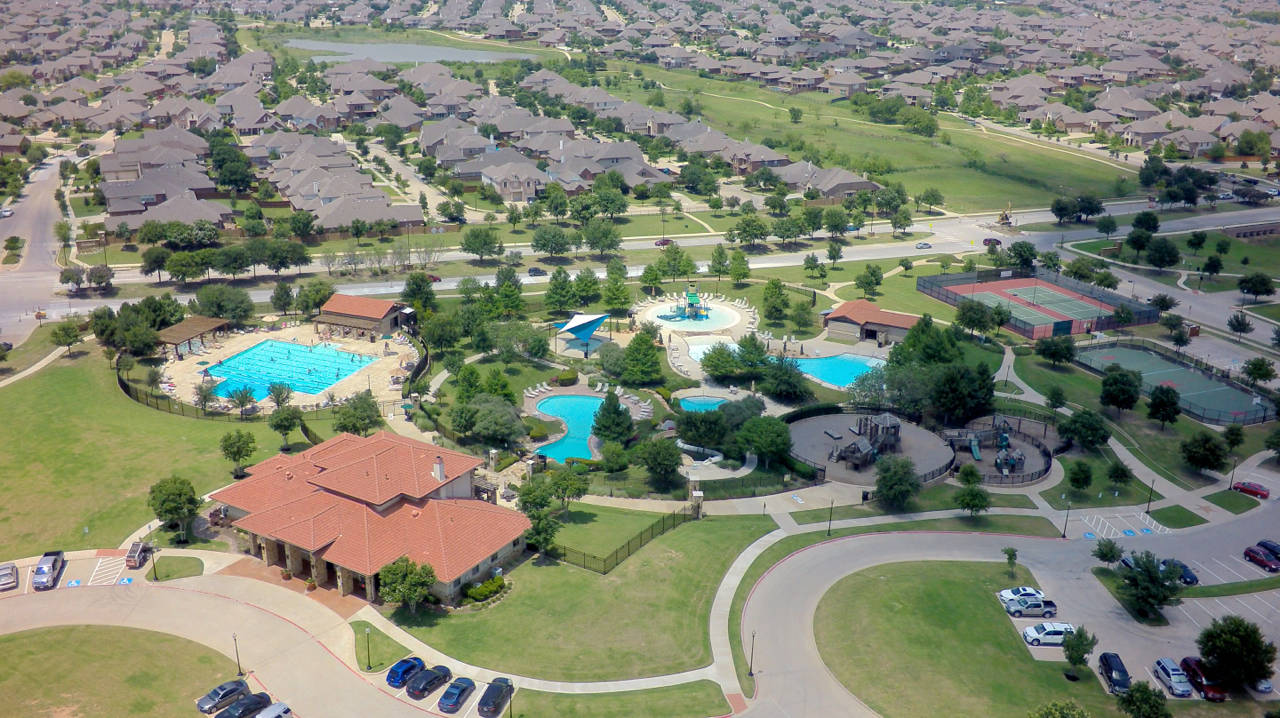 At the heart of Heritage is a 10 acre community and fitness center, seven pools and three playgrounds. Community trails wind through every neighborhood connecting residents to the facilities plus three on-site Keller schools. The Heritage addition saw its first new homes around 2001 and is made up of several cohesive yet different "villages", each lending itself to a particular price point and style. Hilltop at Heritage and The Bluffs of Heritage, for example, offer the largest, most elaborate luxury homes in Heritage. There are also villages that include homes in a more first-time buyer friendly size. The Vineyards at Heritage, Trinity at Heritage and West Fork are examples of a few of the more mid-range villages in Heritage.
Heritage Addition's Draw for Home Buyers
Why are home buyers drawn to the Heritage Neighborhood? Well, it stands out from other Alliance and North Fort Worth neighborhoods for two reasons. First of all, there is a wide range of home styles, sizes and price ranges of homes for sale. Properties can be found from the very affordable higher $200,000 range. Lot sizes can run from about .14 acres all the way to around one half acre. Many of the neighborhood villages that make up The Heritage neighborhood offer homes with brick and stone exteriors, while others offer a more "cottage look". So there's a home in the neighborhood to fit every home buyers' size, style and budget range.
Next, Heritage is well known among home buyers for the incredible amenities the neighborhood offers. Over 200 acres of immaculately landscaped and maintained trails, parks, greenbelts and playgrounds weave through every neighborhood village. There is also a 10 acre community center that offers a lap pool, a lagoon pool with waterfall, a kiddie pool with splash bucket and water slides as well as volleyball and tennis!
Three On-Site Keller ISD Schools.
Three Keller elementary schools are found within the additions boundaries. Bette Perot Elementary is located in the south west side of Heritage, off General Worth Drive south of Heritage Trace Parkway. Eagle Ridge Elementary is close to the heart of the Heritage addition, at the corner of Heritage Trace Parkway and North Beach Street. Kids in the Bette Perot and Eagle Ridge Elementary boundaries feed into Timberview Middle Schools' 5-8 grade campus before moving on to Timber Creek High. Lone Star Elementary is located in the south eastern portion of Heritage Addition on Shriver Rd., just west of Trace Ridge Parkway. Kids move from Lone Star Elementary to Parkwood Hill Intermediate, Hillwood Middle and on to Central High.
Enjoy Nearby Alliance Town Center
Who wouldn't love the wide array of shopping, dining and entertainment found in the nearby Alliance Town Center? No matter what you're in the mood for, you'll likely find it here. From large chain retailers to small boutique options, if you can't find your heart's desire here you probably don't need it. Developed by Hillwood, the same folks who developed the Heritage neighborhood, the shopping area shares the same quality look and feel.
The Villages That Make Up The Heritage Addition
The Heritage addition is made up of several cohesive yet different "villages". Each "village" lends itself to a particular price point and style. Hilltop at Heritage and The Bluffs at Heritage, for example, offer the largest, most elaborate homes in Heritage. The Vineyards at Heritage, Trinity at Heritage and West Fork are a few others. Each village has a distinctive flavor, as well as unique main entrance signage and landscaping. -Cindy
Search North Ft. Worth Homes by Special Features
Check Out the Popular Neighborhoods of North Fort Worth