To Save Money on New Construction
Look From the Builder's Point of View
There are so many myths and misunderstandings about buying a new home from a builder. But when you put yourself in a builder's shoes, it's easy to see why these new construction companies do what they do. And understanding that will provide you with some opportunities to get the best deal available.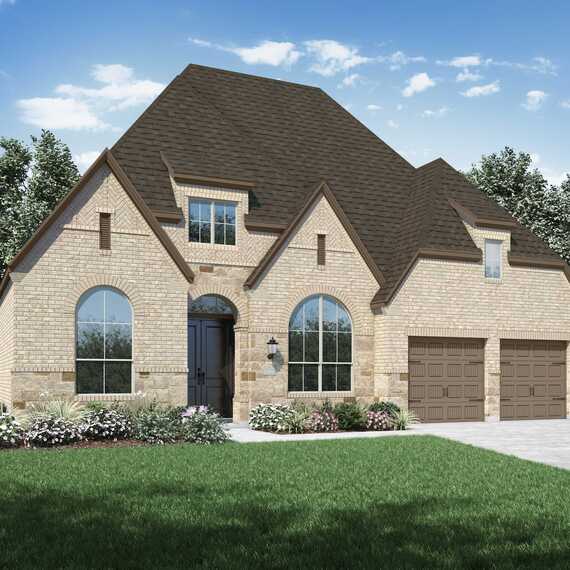 First, let's look at how builders price their homes
Builders have a variety of costs that go into the price of their new homes. We all think about the cost of the land, impact fees, labor, and materials. But consider a neighborhood with sloped lots that need retaining walls. Or big boulders and a few stands of trees that will be in the way of streets or homes. A builder spreads those costs across ALL the homes in the neighborhood.
It's more expensive for a seller (the builder) to close on some loan types. But VA and FHA buyers don't pay more than Cash or Conventional buyers. These cost differences were estimated and planned for before the first home was ever priced. And that expense is priced into all homes in the neighborhood.
Likewise, the same price is offered to a buyer with or without an agent. Some buyers think that the builder will reduce the price of the home by the amount of the commission. Guess again. (You see the pattern here, right?) Like other expenses, the commission was added to the price of the homes across the neighborhood.
There are the Best Times to Buy
Home builders in the Fort Worth and Dallas area are for the most part publicly traded companies. That means they must meet their sales goals and make their balance sheets look good at the end of every quarter and end of their accounting year. If the weather's been cold and rainy in January and February, and buyers haven't wanted to trek thru the mud of a construction site, early March may have unsold inventory. These homes likely would sell in April, but as a public company, the builder may not have the luxury of showing a poor first quarter. So they may offer some incentives if you can close before the end of March. If you can close quickly watch for quarterly deals as well as at the end of a builder accounting year.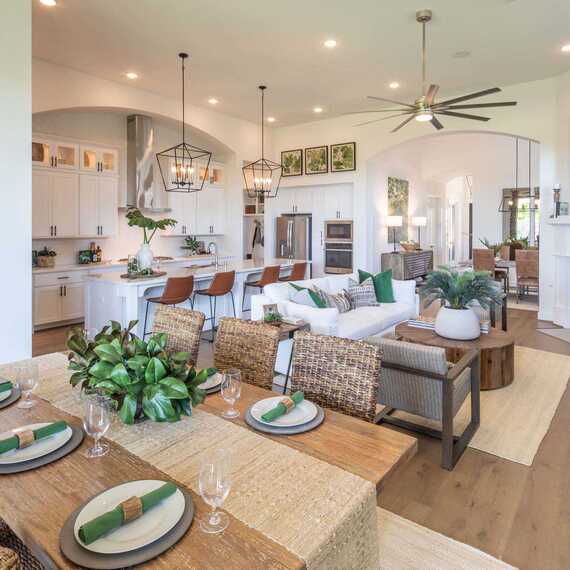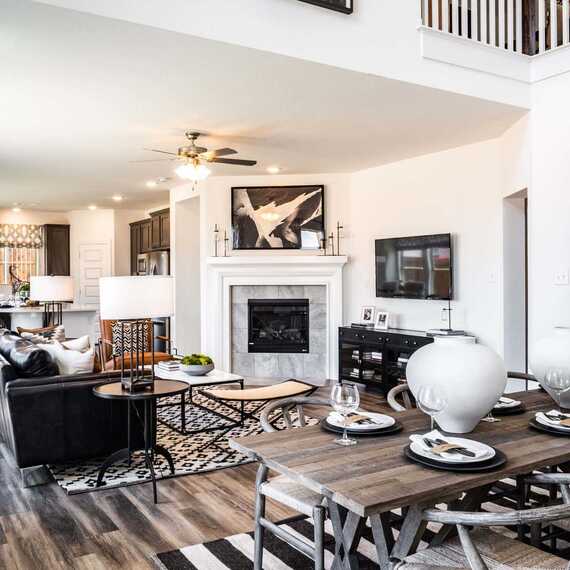 There are Opportunities to Take Advantage of
Depending on how long it takes a city to approve building permits, it may take six to nine months to build a new home. There are lots of things that can go wrong when planning that far ahead and sometimes a builder starts too many homes. Six or nine months later they have unsold inventory sitting on the ground. This inventory is costly because they're likely paying financing costs to carry it. There's additional concern about thieves who target just such property to steal appliances. Every day a home sits unsold the builder is losing money. Look for inventory homes that have been on the market for a few weeks.
Buy it Off the Rack, Not Custom
Have you ever had custom clothes made? They're expensive. It's the same with a home. If you can get excited about the builder's interior decorator's choice of colors and upgrades versus starting from scratch you're going to save money. Why? Let's say you really want that pink and green tile for the bathroom. It's not one the supplier has on hand so there's a delay. Or when it's delivered it's the wrong tile, or half the pieces are broken. The builder has to spend time correcting the issue. Not to worry, the builder has included it in your upgrade pricing. I'd be willing to bet you'd love the decorator-chosen tile if you'd never seen that pink and green stuff. And I can tell you after 30 years selling real estate, we can often tell when a homeowner picked their own colors. I know you've seen lots of HGTV, but most of you should fight the urge and let the pro do it.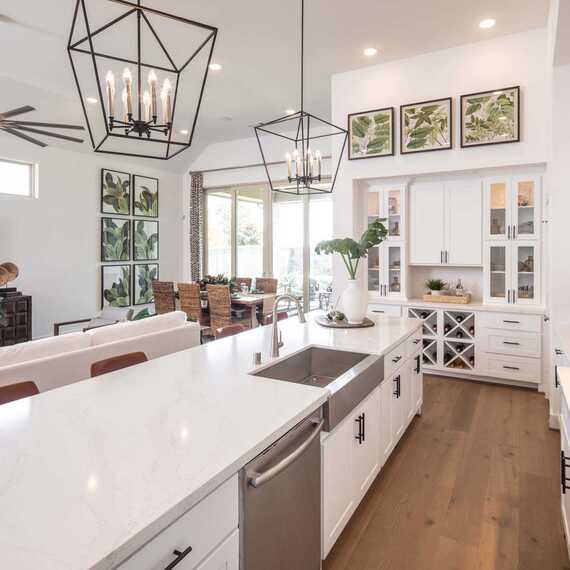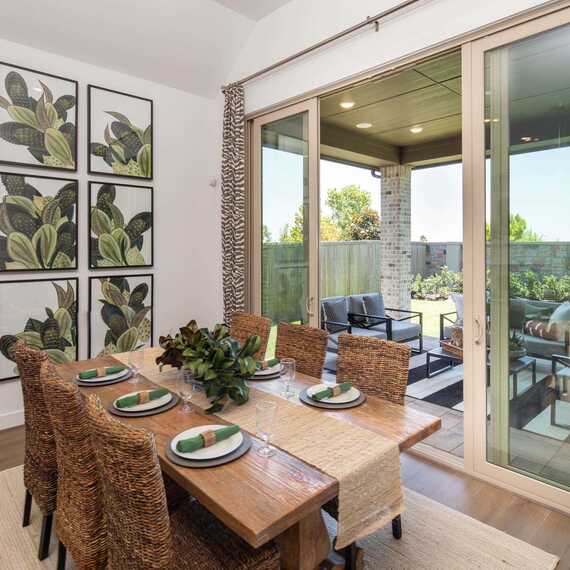 You're Going to Pay for Convenience
I know you really, really want the fridge, washer, and dryer in the home before you move in. There's a misperception that builders buy these items "in bulk" and get a great deal on them. Nope. And somebody, if not you, has to be there to take delivery and make sure they're not scratched or dented. If it's not you after you move in, plan on paying the builder to do it for the price of the item.
And let's talk about why the ceiling fans, garage door openers, and other "standard" upgrades are so much higher priced than if you bought them yourself at Home Depot. Well, first of all, there's the labor to install. But there's also the fact that a certain percentage is delivered damaged, the wrong model or color, or stolen by that band of thieves that track new home builders. Additionally, the builder usually warrants these items. Those expenses are added across the price of all.
Use Incentives Wisely
Builders often offer buyers "incentives". It may be that they're sitting on unsold inventory. It may also be that an offered incentive was planned and added to the price across all homes. Is the incentive on just one home, or is it a promotion across all their homes or one specific neighborhood? Keep in mind, if a builder offers a choice of cash for closing or upgrades at the design center, the cash has more real value. Builder upgrades are marked up around 50%. Could you add them later, for less, and instead take the full price in cash incentives?