Homes For Sale




in the


Indian Springs Middle School Boundary


Keller ISD
---
INDIAN SPRINGS MIDDLE SCHOOL HOMES FOR SALE
May 20, 2022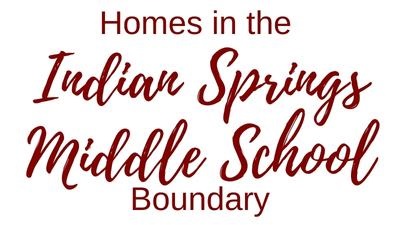 Eagle Pride
Indian Springs Pulls From a Wide Area
Keller's Indian Springs Middle School sits on the southwestern edge of Keller near the intersection of Bursey Road and Highway 377. The school draws from the cities of Colleyville and North Richland Hills as well as Keller and even a small section of Watauga. Because it draws from such a wide variety of areas, the homes for sale within the Indian Springs boundary offer every price point and design style.
Transformation to Grades 5-8
A 2014 bond election created funds for converting South Keller Intermediate School into KISD's Career and Technical Education (CTE) Center, while Indian Springs Middle School was transformed into a 5th-8th grade campus, as opposed to just 7th and 8th, to accommodate most of the students traditionally zoned to South Keller Intermediate.
Other students from areas west of Rufe Snow and South of Bursey Road (in a small portion of Watauga directly across the road from the school), were rezoned to Hillwood Middle and Central High. Today, we know that "Career and Technical Education Center" better as "KCal", KISD's Center for Advanced Learning.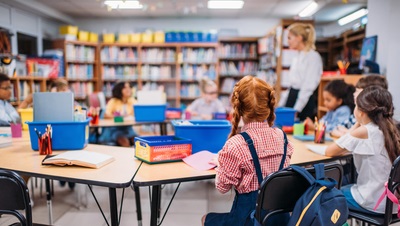 A move toward the 5-8th grade campus model is not unique to Indian Springs. According to campus teachers and administration, the combining of grade levels allows faculty to get to know kids better while mapping out a 4 year agenda. There is also less divide as students move on to High School, allowing them to stay with the same group of friends and teammates.
The "Eagle" pride is well deserved as the 875 or so 5th through 8th graders rank high in state, district and parent rating scales. Indian Springs Middle feeds into Keller High.
Popular Keller neighborhoods within the attendance boundary include Cherry Grove, Fall Creek, Glen Forest, and Ridgewood Estates. Larger neighborhoods of North Richland Hills feeding into Indian Springs Middle include parts of Forest Glenn. -Cindy