POOL HOMES IN KELLER
October 3, 2022
---
Search DFWMoves.com for
Pool Homes
---
Neighborhood Pool or
Your Own Private Oasis
Keller offers homes for sale with pools at just about every price point. While some larger neighborhoods like Marshall Ridge and Hidden Lakes do feature neighborhood community pools, many Keller home buyers prefer their own backyard oasis.
And why not? Owning a home with a backyard pool can be a summertime dream come true. Today's pools require very little daily maintenance. In addition to providing a great place to entertain, many Keller home owners find their backyard pool becomes the gathering place for their kids' friends.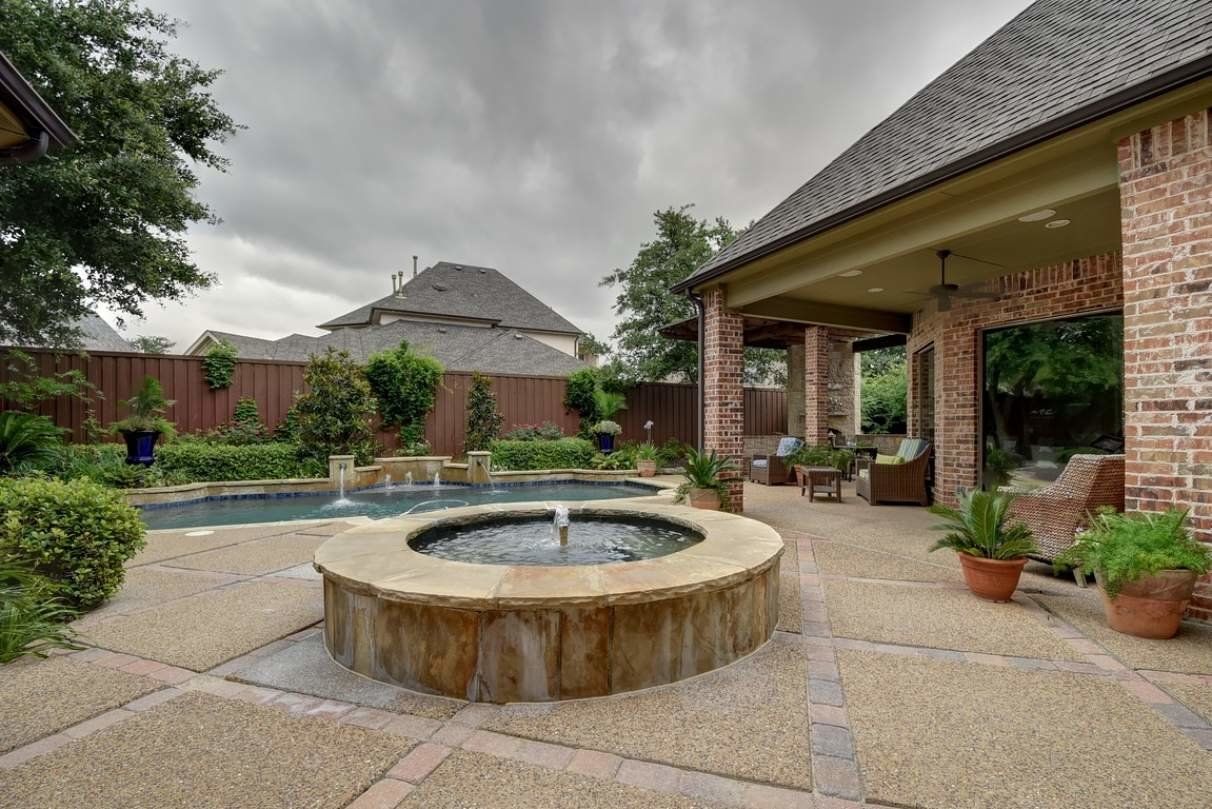 A swimming pool can enhance the view from many rooms in a home. You can probably picture the views of sparkling water from a den window. Even when it's too cold for a dip and the sun sets early, imagine how pretty a pool looks at night when it's all lit up.
So dive right in and take a look at the Keller pool homes for sale right now. And let us know if we can provide you up-to-the-minute Keller real estate statistics: current average asking prices on the homes for sale; the sales' history of recently sold houses in Keller; and information about broader market trends. We love our home buyers to be well informed so they can make their best decisions. -Cindy
See More Keller Homes
Get Homes for Sale in Keller With Pools Delivered to Your Inbox
The search above shows the houses for sale & real estate listings in Keller, TX with inground backyard swimming pools. If you'd like to change how this list of houses is displayed, click the "Sort" button. You can also add your own unique home search criteria using the "Refine Results" button. Create and then save a custom home search by clicking the "Save this Search" button and register for a free account. A custom property search lets you receive email alerts when new Keller real estate listings hit the market.
For more information about Keller properties for sale in Tarrant County, or the 76248, 76244 or 76262 zip codes, just give us a call.
Up-to-Date
Keller Real Estate Information
DFWMoves.com is updated every 15 minutes by a direct feed from the local DFW MLS, so the information for real estate in Keller Texas with inground, backyard swimming pools, for example, is as current as you'll find online.
To view more properties with inground swimming pools around the Keller, TX area, check out the list of pool homes for sale in nearby cities. You'll find links to those properties following the pool home listings above.
Contact a Keller REALTOR®
Do you already live in the city? Or maybe you're considering relocating to Keller. Either way, DFWMoves real estate agents are Keller neighborhood experts. We're local's. We'd love to help! Our direct phone number is 817-300-9634. Call or text any time.
If you're looking at Keller real estate for sale, contact us to schedule showings of the properties that catch your attention.
For sellers, our Keller REALTORS® can schedule a convenient time to chat. We're always happy to provide home owners with a free market analysis. The report takes into account the most up-to-date Keller market activity and provides you with a detailed analysis that puts it all in perspective. This is NOT an automated, machine generated report. It's "hand-crafted" with lots of thought and effort. We want you to have the information you need about the Keller real estate market and your Keller home so you can make your best decisions.
DFWMoves REALTORS® in Keller are full-time, trusted, professional real estate agents; experts in the Keller housing market. And we'd love to help you.
Homes in Popular Keller Additions