NEW CONSTRUCTION HOMES IN JUSTIN TEXAS
November 28, 2023
Click to see
All Justin area homes
or browse Justin area homes by
Features & Popular Neighborhoods
Search DFWMoves.com for
New Construction Builders Home by School District
New Construction Builders Homes by City
Considering New Homes in Justin Texas?
It wasn't too long ago that folks had heard of Justin, but honestly, they weren't too sure where it was. Most Texans knew about the custom boot company named after the city, but finding the town on the map would not have led many to recognize Justin would grow into a booming new construction home market. It just seemed so far out from everything.
But as home prices rose in nearby Alliance areas like North Fort Worth, Roanoke, and Northlake, new home buyers started looking north and west. Justin's location, just 15 minutes south of Denton and 20 north of Alliance Town Center put it near the heart of some of the fastest new housing growth in the DFW Metroplex.
Types of New Homes Available in Justin
Some home buyers come to Justin hoping to find new home neighborhoods offering acre lots. While you can find a few additions with homes on oversized lots in Justin, most of the new homes in the area are sited on typical lots for the Metroplex. 50-70' wide by 110-120' deep new home sites are fairly typical.
The few available new homes on oversized lots and acreage are usually priced near double the Metroplex median home price, which is not the more wallet-friendly budget many buyers of new homes in Justin are looking for.
That said, you'll find homes in all stages of construction in Justin right now. Move-in ready homes are available if you're hoping to find a new home requiring the least amount of decisions or need a home in time for a specific move-in date.
In addition to homes ready now, you'll find homes that are permitted and construction under way with pretty solid move-in dates. These are perfect if you have a moving deadline or need to sell your home before buying new.
You can also find homesites that will allow you to build from the ground up. Keep in mind, the projected move-in dates on these houses are much more fluid. There will be lots of decisions to make, and because the home is more custom vs. "off the rack", you will not likely be able to negotiate much on the price.
How to Work With a New Home Builder in Justin
Understanding how a builder prices their homes can take you a long way towards not overpaying for your new house in Justin.
There are opportunities to take advantage of just as there are some times that are better to buy a new home from a particular builder than others. You have to think like a builder and know the market to see when a builder's inventory is high for that location, or understand that the end of a fiscal quarter or year can bring some home buyer incentives.
And don't be carried away by that new model home's pristine exterior and professionally decorated interior. It's also important to understand that the builder's representative in that attractive model works for the builder, not you.
They negotiate new homes all week. How many homes did you negotiate last year? Obviously, home builders want you to have a positive experience buying their new home, but don't forget this is a business.
Working With a Justin Realtor® Experienced in New House Construction Saves You Headaches and Money
Do you think buying "directly from a builder" saves you money? Think again. When you purchase a new construction home you don't pay the agent fees. Builders view the commissions they pay real estate agents as part of their marketing or advertising budget.
Just like the extra fees a builder pays when selling to a VA buyer vs. cash, or the cost to bench an area of hilly land to accommodate a home site, the fees are projected well ahead of the grand opening and spread across all the homesites. It's already included in the pricing of all the homes in the neighborhood. Therefore, you have nothing to lose and everything to gain by having an outside agent represent you.
If you've decided to work with an agent on your new build, bring them in on your first visit to the model home. The deeper you are in the home shopping process, the more challenging it becomes to bring in an agent. In fact, if you've already registered with a new home community, it may already be too late.
Your Local Justin Real Estate Agents
Looking for a knowledgeable Real Estate Agent in Justin to help find your perfect new home? Give us a call. Cindy Allen has worked for builders, so she has insight into the process as well as an understanding of what a new home builder is considering when negotiating for your new home.
That, along with over 30 years helping buyers find their place in the Justin new home market, gives you a great chance to get an excellent deal.
Have Questions About Justin Area Real Estate You Want Answered?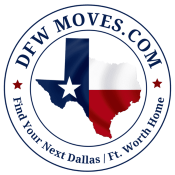 Cindy Allen
Justin Realtor®