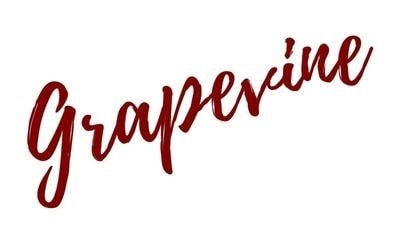 Homes For Sale


Grapevine


Texas

Residents love that there's always something going on in this vibrant little town. Take a ride from the Cotton Belt Railroad Depot in an antique steam locomotive or check out the new vintage release from one of the town's wineries. The fact that this little city sits at the confluence of 7 major highways and enjoys top-notch schools is just icing on the cake for home buyers considering Grapevine.
Read more about living in the Grapevine area
Click to check out
Popular Grapevine Neighborhoods
or browse
Grapevine Homes by Special Features
ALL GRAPEVINE HOMES
Grapevine
November 29, 2022
Something's Always Going On
Charming, Vibrant Grapevine
Located half way between Dallas and Fort Worth, Grapevine's welcoming spirit stands out across the Metroplex. The charming shops, restaurants and galleries that line Main Street are testaments to the fact that this little city has grabbed hold of its historic past and celebrates it with residents and visitors at every opportunity.
Downtown's Historic Main Street is home to the celebrations of Grapevine's history and welcoming spirit.
diego_bf109 [CC BY-SA 2.0], via Wikimedia Commons
Life's a Celebration in Grapevine
"All aboard" the Grapevine Vintage Railroad in Historic Downtown Grapevine. A round-trip ride from Grapevine's Cotton Belt Railroad Depot to Fort Worth's Historic Stockyards Station in an 1896 steam locomotive not your style? You could try a visit to one of the nine Texas wineries located in Grapevine.
Perhaps you'd want to take a stroll down Grapevine's Main Street to see the restored Palace Arts Theatre, home of the Grapevine Opry. Just be sure to check out Main Street's other historic buildings housing all types of stores and galleries offering antiques, arts , and handcrafted items. You'll even find the town Blacksmith there.
While Grapefest is the best known festival the city hosts, there is a celebration going on in town almost every month.
Grapevine seems to host festivals and events almost every month. The New Vintage Wine Trail in April shows off the new vintage release from Grapevine's wineries. In May, Main Street Days celebrates the start of summer. July 4th is the Annual Fireworks Extravaganza Over Lake Grapevine.
GrapeFest, probably the best known festival the city hosts, is held in September. In October, monarch butterflies migrate from Canada to Mexico right through Grapevine so the city invites guests to the annual Butterfly Flutterby.... I could go on, and on. And on. But you get the idea. There's always something happening in Grapevine!
---
Learn More About
Living in Grapevine
City of Grapevine
Convention and Visitors Bureau
Map of Grapevine's Historic Districts
Grapevine Parks and Recreation
---
Hometown Atmosphere
Grapevine's at the Center of it All
You can see why residents of Grapevine love this unique little town. Located just north of DFW International Airport, and sitting at the confluence of 7 major highways, commuters find they have easy access to employment centers. Those home buyers seeking real estate in Grapevine will find a variety of homes to choose from. Available Grapevine real estate includes all ages, styles, and price ranges.
When we moved to Grapevine we fell in love with the charm of Main Street. I guess that's kind of funny because the neighborhood in Grapevine we live in isn't even on that side of Highway 114. But there's still something about being a part of the activity in the city we love. And we do take advantage of being near the lake every weekend as part of a group that bikes the trails. The reason we looked for houses in Grapevine to begin with is the schools. We still feel it's a great choice.

- Jim and Lacy Schultz -
Homeowners in Grapevine's Saybrook Neighborhood

Protecting Heritage
Real Estate in Grapevine
In 1991, the City of Grapevine created the Historic Preservation Commission and adopted a Historic Preservation Ordinance to protect the city's rich, unique architectural heritage.
Very few of the city's homes are affected by those ordinances, but Grapevine's residents enjoy the advantages of living around historic neighborhoods protected from inappropriate changes. Maintaining the city's visual architectural character ensures all can enjoy Grapevine's rich architectural heritage well into the future.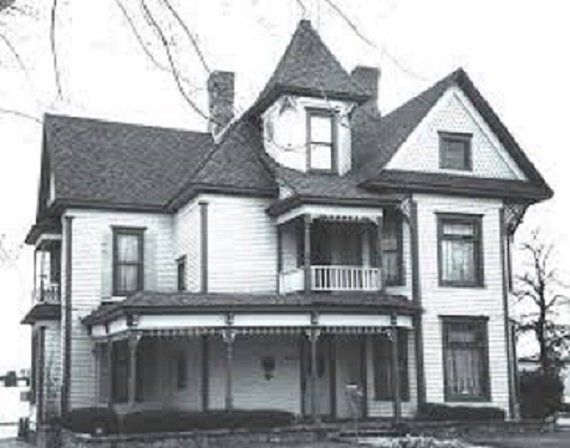 Currently, the home of Cross Timbers Winery, the Dorris/Brock house was built in the 1870s and is one of the oldest homes in Grapevine.
Education in Grapevine
Home Buyers Appreciate the Schools
Home buyers are often drawn to areas because of the schools. The Grapevine area schools are sought after as the district's reputation is highly regarded locally, in state rankings and even nationally. Most of Grapevine is served by the highly ranked Grapevine-Colleyville ISD while small portions of the city are served by the Carroll ISD, Lewisville ISD and the Coppell ISD.
Considering homes for sale in Grapevine?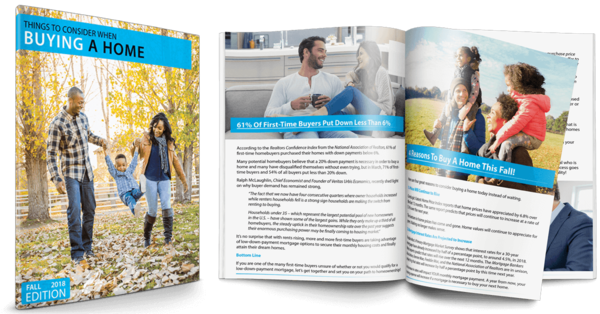 This free eGuide will answer many of your home buying questions and likely bring up a few things you didn't even know you should consider.
Get The Guide
Things to Do
Keeping Active in Grapevine
Residents Enjoy City Perks
Perhaps the crowning jewel of the Grapevine Parks and Recreation Department is The REC. More than 7,000 square feet of weight machines, treadmills, stair climbers, bikes, elliptical machines, dumbbells await if you indulged too much at Main Street Fest. Personal trainers are available, too. If you're not quite ready to take on a new and improved exercise regime you could always float the lazy river at the center's indoor pool.
The REC offers classes for preschool through seniors. You can learn to ballroom dance, paint, or get your yoga on. Be sure and check it out: it's located east of Main Street on the south side of Nash.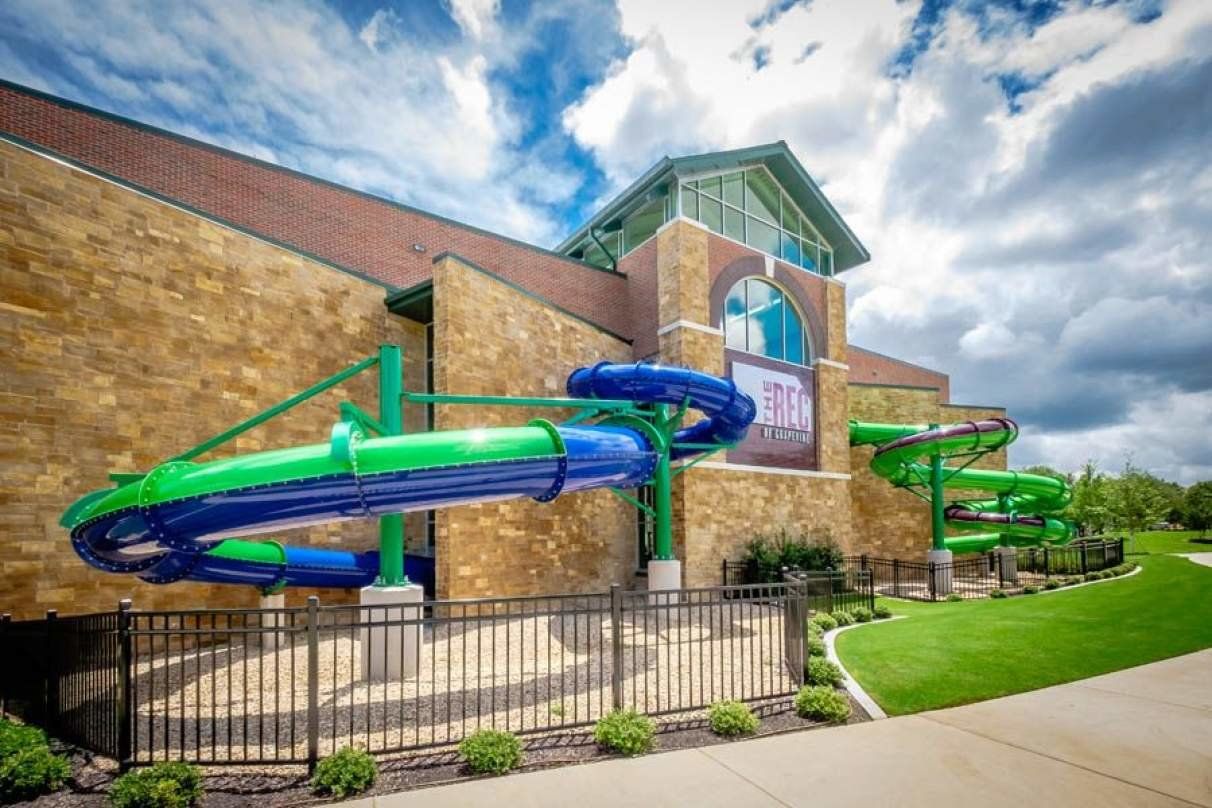 Sports for Locals
Grapevine offers a host of sports clubs for both youth and adults. There are the typical softball, volleyball and basketball leagues in addition to an adult kickball league. (To let you get back at those kids in high school, at least in your own mind. Note to self, check into it...). The city boasts four sports complexes for residents including:
Bear Creek Baseball & Softball Fields
Heritage Park: The first park in Grapevine. Playgrounds, tennis courts, basketball courts, and more.
Meadowmere Park Soccer Field
Oak Grove Baseball, Softball and Soccer Complex: tournament baseball and soccer complexes, the largest lake park in Grapevine.
And let's not forget, there are 81 holes of golf to be played on Grapevine's three golf courses.
Getting Into Nature
Let's face it, not many cities can claim the beauty of a lake setting. But Grapevine can. Residents enjoy wooded trails that border heavily wooded areas and Lake Grapevine. There are even paddling trails if you're up for some water fun. Just check out the city's boat ramps:
Dove Loop Boat Ramp
Farris Branch Boat Ramp
Katie's Woods Boat Ramp
Lakeview Boat Ramp
McPherson Slough Boat Ramp
Meadowmere Lane Boat Ramp
Sand Bass Point Boat Ramp
Splash Activities More Your Style?
In addition to the amazing lazy river and swim lanes at THE REC, Grapevine neighbors can take advantage of the "spraygrounds" and pools at Dove Park, Parr Park and the Pleasant Glade Pool.
Public Art
Not Just for Grapevine Residents
Residents of Grapevine know Historic Main Street is best seen on foot. In fact, much of Grapevine is walkable. So grab your tennis shoes and see some of the best sites in town including the city's Public Art Trail, a self-guided walking tour in the Historic District between the Cotton Belt Depot and Northwest Highway. The artwork along the trail showcases the people and places that make up Grapevine's history.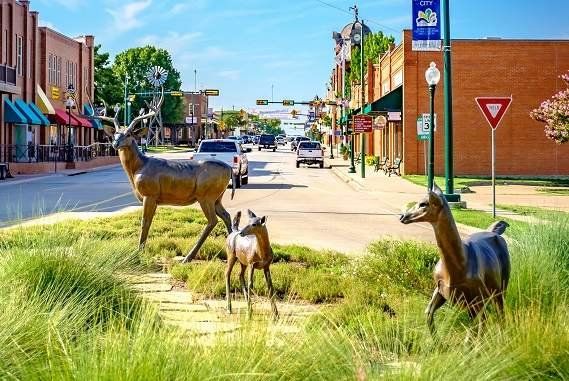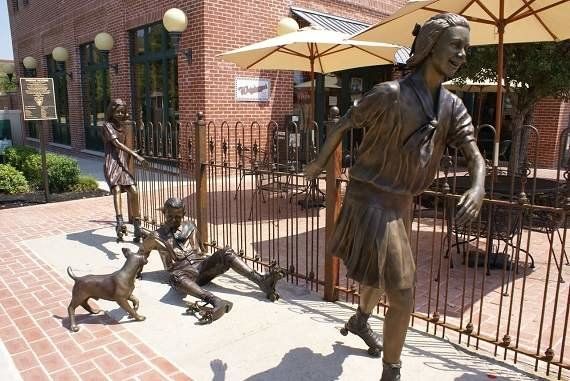 A Wilderness Welcome, Sunday Skating and BR Wall, just a few of the statues along the art trail.
Discovering
Grapevine Real Estate
From Character Homes to New Construction
When it comes to the Grapevine housing market there's plenty to get excited about. From historic downtown bungalows to almost new homes with basements (yes, basements in Texas), Grapevine homes for sale offer a wide, eclectic variety of homes.
You'll find new builds in the heart of the Historic District that cater to modern tastes as well as historic character homes that are as distinctive as the neighborhood itself. More traditional suburban homes can be found in well-established neighborhoods both north and south of Highway 114 and east and west of 121. There are some affordable options, but there's also newer executive homes.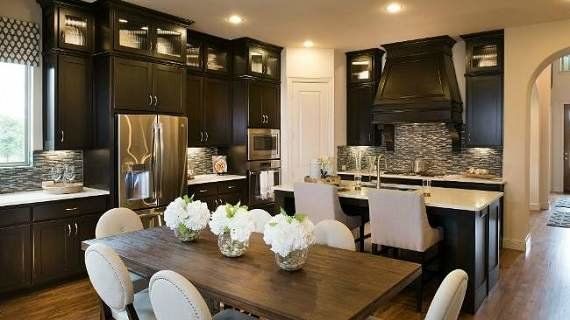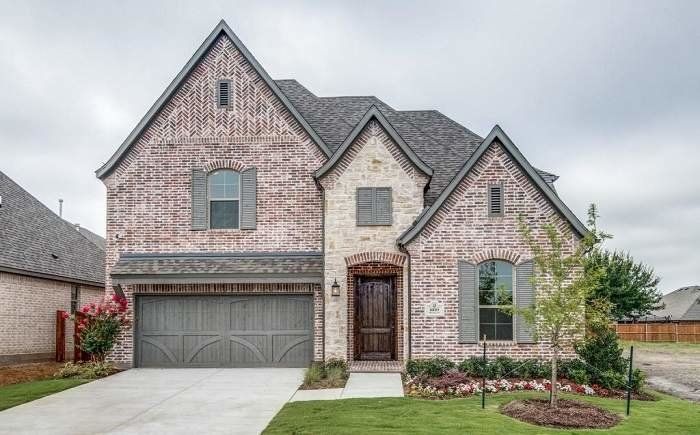 Charm & Curb Appeal
Regardless of where in Grapevine they live, residents have a strong commitment to the place they call home. And it's no wonder why, once you learn more about the city they love.
If you want to see if Grapevine may offer just the right home for you, give me a call. I'd love to tell you all about the housing options available. I'm more than happy to share what I know about Grapevine real estate choices and show you around the area.-Cindy
Have Questions About Grapevine Real Estate You Want Answered?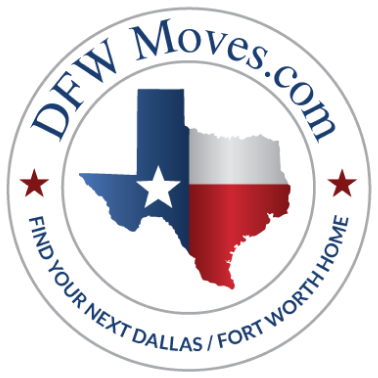 Cindy Allen
Grapevine Area Realtor®
Things We Love About Grapevine
Search Homes for Sale in Grapevine, TX by Popular Neighborhood
Find Your Next Grapevine Homes by Special Features