Homes For Sale


Glade Hill


Grapevine, Texas
---
HOMES FOR SALE IN GLADE HILL, GRAPEVINE TEXAS
May 24, 2022
Option Contract 318 Park Hill Lane
Grapevine, TX 76051
Veteran Area Builder
The Homes in Glade Hill
Darling Homes announced pre-sales for its new neighborhood located near Highway 360 and Glade Road in October 2014. The Grapevine neighborhood, Glade Hill, marked the introduction of Darling Homes' latest floor plans ranging in size from about 2000 to 3500 square feet and offering up to five bedrooms and four baths. Homes feature combination brick and stone facades and the higher end finishes expected from this award winning builder.
Darling Homes' is a veteran of the Dallas-Fort Worth real estate market having built in Roanoke's Fairway Ranch and Southlake's Verandas neighborhoods to name just two in the area. Glade Hill is located within the Grapevine-Colleyville School District. -Cindy
Learn more about Darling Home's seven floor plans in Glade Hill here, or browse the available homes for sale above.
---
Considering homes for sale in Grapevine?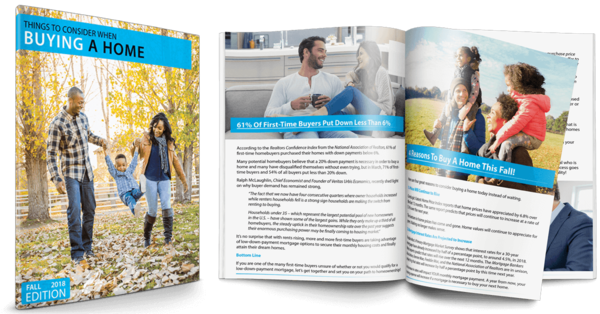 This free eGuide will answer many of your home buying questions and likely bring up a few things you didn't even know you should consider.
Get The Guide
---
Darling Homes'
Special Features in Glade Hill
Visitors to a home in Glade Hill will notice the solid wood entry doors, cast-stone address blocks and cedar clad garage doors when walking up to the welcoming brick front porch found on all homes throughout the neighborhood. As usual, Darling Homes has worked with a professional landscaper to design front yard scapes that will mature well and enhance the neighborhood each passing year.
Home interiors are set apart by 5 1/4" base molding on the first floor which is offset by stained oak handrails and metal stair balusters on two story plans. Wood floors are standard in each home's entry, and crown molding sets off the entry, formal dining and study. Rounded corners and 8' doors downstairs also add a luxe feel to Glade Hill residences.
Gourmets will love the 5 burner gas cooktops found standard in the addition, and who wouldn't want to get up every morning and start their day in a Darling Homes' master bath? To say "well appointed" just touches the surface of the home builder's well thought out design and quality.
Of course you'd expect high energy efficiency in homes of this age, and Glade Hill is no exception. R-38 fiberglass insulation in flat ceilings, poly sealant around base plates, doors and windows, plus R-22 fiberglass insulation in knee walls and sloped ceilings should keep utility bills in check. Additional energy efficiency items include radiant barrier decking, R-30 fiberglass insulation in floors over outdoor or unconditioned spaces (think game rooms over patios or garages), and low E glass windows.16 SEER air conditioners are also standard. There are plenty more energy savings built into each Glade Hill home, and I'd be glad to get you the full list if you'd like.
Flexible Options
Glade Hill's Available Floorplans
Darling Homes' Glade Hill neighborhood offers seven distinctive, well thought out floor plans. But really, with the flexible options available the number of available layouts is almost endless.
4020 Plan | 2,062 Sq. Ft. | 3 Bedrooms | 2 Baths | 2 Garage | 1 Story

Study, Gourmet Kitchen with Island open to Dining Area, Family Room with Corner Fireplace

4025 Plan | 2,087 Sq. Ft. | 3 Bedrooms | 2 Baths | 1 Half Baths | 2 Garage | 1 Story

Study, Family Room with Corner Fireplace open to Dining Area and Kitchen, Covered Porch and Patio

4040 Plan | 2,434 Sq. Ft. | 3 Bedrooms | 2 Baths | 2 Garage | 2 Stories

Formal Dining Room, Family Room with Corner Fireplace open to Kitchen with Breakfast Nook, Upstairs Game Room, Covered Porch and Patio, Mud Room

4045 Plan | 3,001 Sq. Ft. | 4 Bedrooms | 3 Baths | 1 Half Baths | 3 Garage | 2 Stories

Study, Open Family Room with Corner Fireplace, 1 Half Bath Down; Upstairs Game Room, Family Room, 3 Additional Bedrooms, 2 Full Baths;Covered Porch and Patio

4055 Plan | 3,037 Sq. Ft. | 4 Bedrooms | 3 Baths | 1 Half Baths | 3 Garage | 2 Stories

Study, Formal Dining, Eat in Kitchen open to Family Room with Corner Fireplace, 1 Half Bath Down; Upstairs Game Room, 3 Additional Bedrooms, 2 Full Baths; Covered Patio

4065 Plan | 3,064 Sq. Ft. | 4 Bedrooms | 3 Baths | 2 Garage | 2 Stories

Study, Formal Dining, Kitchen with Breakfast Area open to Family Room with Corner Fireplace
Master Suite, 1 Additional Bed and Bath Down; Upstairs Game Room, 2 Beds, 1 Full Bath; Covered Porch and Patio

4075 Plan | 3,225 Sq. Ft. | 5 Bedrooms | 4 Baths | 2 Garage | 2 Stories

Extended Foyer leading to Formal Dining, Family Room with Corner Fireplace open to Kitchen, Breakfast Area, Master Suite, Study, 1 Additional Bedroom and Full Bath Down; Upstairs Game Room, 3 Additional Bedrooms, 2 Full Baths; Covered Porch and Patio