Homes For Sale


Colleyville,

Texas

Money Magazine routinely names Colleyville one of "100 Best Towns in America" and Newsweek continues to rank the Grapevine-Colleyville School District serving the city among the top in the nation. That doesn't surprise folks familiar with the notable qualities that make up the unique blend that is Colleyville.

We'd love to tell you more about the homes for sale in Colleyville. Have a question or want to schedule a private showing? Feel free to contact our expert Colleyville real estate agents today. If you see a Colleyville property that interests you, just click on "Request More Information" from every property detail page. And don't forget to register for a free account so you can receive alerts whenever new Colleyville home listings meeting your criteria come on the market.

Read More About Living in Collevyille

Search Popular Colleyville Neighborhoods

Search Colleyville Homes by Special Features
ALL COLLEYVILLE HOMES
Colleyville Real Estate and Homes for Sale
September 30, 2023
$1,029,000
Med. List Price
Colleyville's Strategic Location Adds to High Demand Housing Market
Just 10 minutes west of DFW International Airport, Colleyville's strategic location near major thoroughfares connects this little 13 square mile exclusive enclave to employment centers throughout DFW.
Downtown Dallas and Fort Worth both lie within a reasonable commute time. The Las Colinas business center and the high tech Legacy corridor are also within easy reach, not to mention the Alliance area's vast array of business opportunities.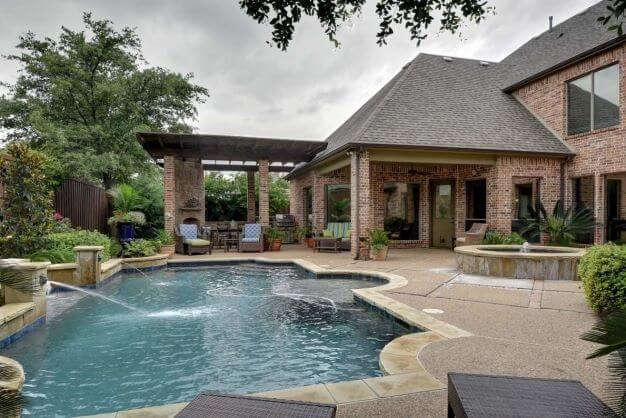 It's not unusual to find homes for sale in upscale Colleyville that feature amenities like swimming pools and spas plus full outdoor kitchens and living areas.
Despite Colleyville's close proximity to higher density population areas, the city maintains one of the lowest crime rates in the state. Neighbors enjoy peaceful, manicured neighborhoods with a quiet atmosphere. It's difficult to understand the nature of the sometimes luxury suburban, often rural and country, and other times heavily wooded settings of various Colleyville neighborhoods without spending a day there. Even folks who have lived in the area for some time are surprised at the variety when shown the less traveled areas of the city.
Close to Shopping and Dining
Today's house hunters demand both quality and proximity to shopping and dining. The city of Colleyville has always presented itself as business friendly and works closely with developers to create and support opportunities. Just take a look at The Village at Colleyville, a mixed-use urban village consisting of townhomes and urban condominiums, retail shops, businesses and fine dining.
In fact, the city of Colleyville offers some of the most upscale shopping and dining options in the Northeast Tarrant County area. But for an occasional change of pace, residents are just a hop, skip and jump from Southlake Town Square and a host of other area venues.
Things We Love About Colleyville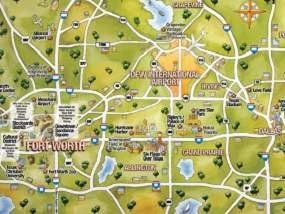 The Location
10 minutes west of the airport, Colleyville's proximity to major thoroughfares means both Big D and Ft. Worth are reasonable commutes. So is Las Colinas, the high tech Legacy Corridor and Alliance.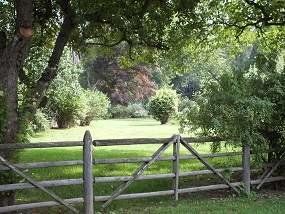 The Atmosphere
Sometimes rural, occasionally country, and mostly very well manicured. Almost always upscale. Despite Colleyville's close proximity to higher density areas, the city retains a comfortable, less hurried feel.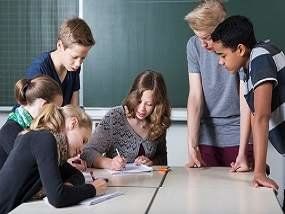 The Schools
89% of 6-12 graders take advanced courses. SAT and ACT scores above state and national averages in all subjects. 96% of secondary students participate in extracurricular activities. 97% graduation rate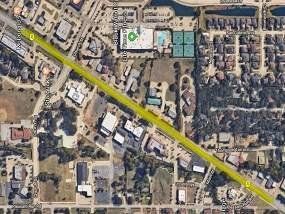 SH26 Completion
The reconstruction of SH26 is one of the largest road projects in city history. If when The TX Dept. of Transportation finishes there will be six lanes plus 4.8 miles of 8' wide sidewalks and a bridge over Little Bear Creek.
---
High on Colleyville Home Buyer's List are the Sought After Schools
Excellent schools are often high on the "must-have" list of area home buyers. And the schools serving this city are a big factor driving folks to buy Colleyville homes. The Grapevine-Colleyville School District has long been recognized for its quality education, earning a perennially high spot in nationwide rankings. The GCISD is known across the state for its academics, and it's certainly a point of pride for Colleyville residents.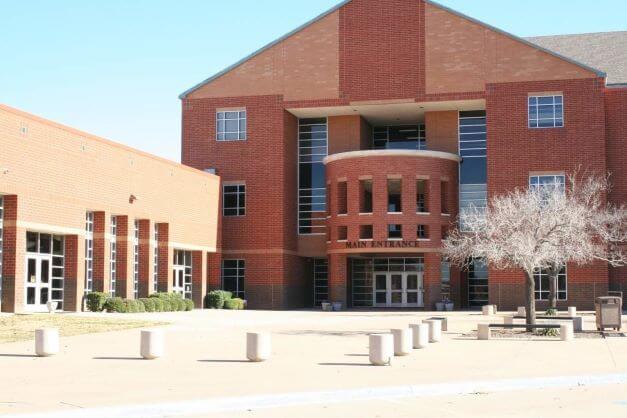 Colleyville High School is home to around 1900 "Panthers". Panther Pride runs deep, and it's not unusual to see the red and black panther paw print around the area.
Photo by IDidThisThing at English Wikipedia, CC BY-SA 3.0, Link
Colleyville Schools Among the Best in the Nation
The Grapevine/Colleyville Independent School District consistently ranks as one of the top school systems, not only around the DFW Metroplex but in state and national rankings as well. Notable publications such as U.S. News and World Reports and Money Magazine attest to the schools' commitment to quality in their yearly "Best of" editions.
Schools of the GCISD
Grapevine and Colleyville consolidated schools in 1961 to become the Grapevine-Colleyville Independent School District. Enrollment numbers hover around 14,000 kids from Grapevine, Colleyville and the small portions of Euless, Hurst and Southlake that the 54 square mile district covers.
The district is made up of traditional schools, two alternative campuses, one early college high school, and one virtual campus. These campuses include 11 National Blue Ribbon Schools. The graduation rate of the district hovers around 96% each year.
---
Learn More About Living in Colleyville
City of Colleyville
Colleyville Quick Facts
Colleyville Chamber of Commerce
Community Groups in Colleyville
Special Events
---
The Design and Style of Colleyville Properties
Because the city has grown up over several decades, home buyers in the area will find a wide variety of house styles and designs to choose from. Lots sizes, too, can range from "urban tight" to "mini-farm". No doubt Colleyville home shoppers quickly learn to see and feel the unique atmosphere of the different neighborhoods as well, as each has its own.
We have done 4 transactions together in the last 5 years, and Cindy has been the most reliable and trustworthy agent. We know quite a few families who have worked with Cindy and everyone praises her services. She always has the best advice and has proven herself over and over.

- Pierre Conan -
Ross Downs Neighborhood, Colleyville Homeowner

Colleyville Lot Sizes Often Determined by Age and Price
The age and price range of Colleyville homes often determine the size of the lot. Older homes from the 1970s to early '80s can be reasonably priced for the area. At any given time, there are usually several great choices of homes for sale in Colleyville on larger lots in beautifully established neighborhoods.
That said, many if not most of these 'older' homes do require some updates. Fresh flooring, paint and a kitchen remodel can go a long way. But it's important to remember as we're two and a half decades into the 21st century, a lot of these homes will never have space for the luxury master baths, island chef's kitchens, or the soaring ceilings we've come to know. But they do offer mature trees and a warm, comforting vibe not so apparent in newer homes.
---
Considering homes for sale in Colleyville?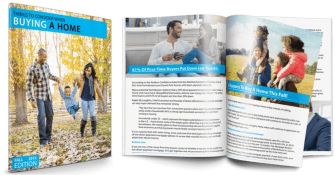 This free eGuide will answer many of your home buying questions and likely bring up a few things you didn't even know you should consider.
SEND ME THE eGUIDE
---
Larger Neighborhoods with Community Amenities
As Colleyville's reputation grew, developers seized any opportunity to develop larger parcels. From the mid to late 1980s through much of the 1990s, the choice of homes in Colleyville expanded rapidly. Planned communities started appearing. Some of these neighborhoods were filled with custom homes, like The Woodlands.
Other, more affordable neighborhoods, were developed by volume builders. During this time period, many of the new home developments offered neighborhood amenities. The trails, ponds and playgrounds were a new feature that builders could offer to entice home buyers, and new residents have now come to expect them.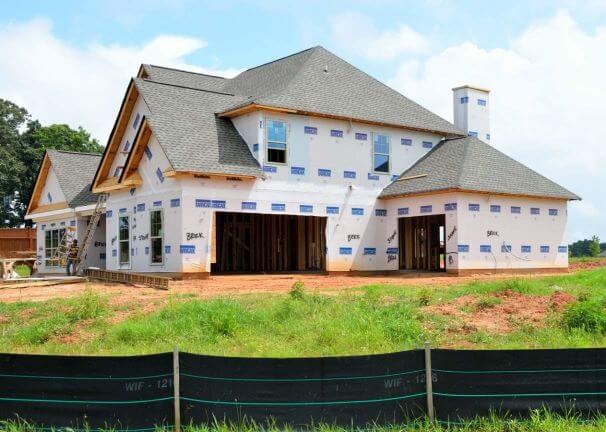 New homes are still available in Colleyville. Larger tracts of land are becoming more scarce, but when they are available developers are including amenities such as trails, ponds and greenbelts as neighborhood features.
For a while, new Colleyville dommunities were mostly volume built as the land had just become too expensive for many custom builders to participate. Luckily, these volume builders varied up their floorplan selections and took efforts to build homes that did not have the cookie-cutter look of less expensive areas.
Now, however, the large parcels of land have disappeared, leaving room for a return of the smaller custom builders
You won't usually find, however, the HOA controlled recreation centers and splash parks found in most tract neighborhoods being built in other cities. That's probably a good thing as it does seem it would disrupt the quiet, more sophisticated small town appeal of Colleyville.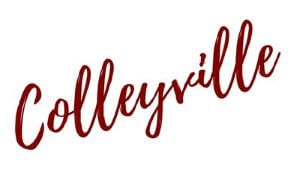 Luxury Lots and Estates
Colleyville has never had a problem attracting luxury home seekers. The city is often the first, or only, area under consideration for luxury home buyers. Beginning around the early 2000s, fewer larger tracts of land were available for development.
You remember your high school economics lessons of supply and demand. Less available land was driving up prices, and Colleyville saw more than its share of luxury new construction. This development often took the form of intimate little neighborhoods with big price points.
Additionally, there was a rush to buy up homesteads: acreage with an old home that was torn down and replaced with a luxury estate. As you drive through town you'll see these large custom homes, often in the "Olde Worlde" style that reflects the design style of the time. Each is a unique masterpiece. These beautiful properties will likely be counted among the last truly custom estate homes in the area as the land required to build them has become scarce.
Things To Do in Colleyville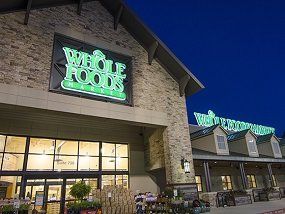 Get Your Foodie On
Stroll through the Whole Food's cheese selections while you wait on your pizza baked in a 900 degree wood-burning oven that's been certified by the Italian government.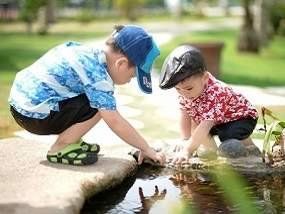 Turn to Nature
The Colleyville Nature Center offers 46 acres of natural refuge. Nine ponds, 3.5 miles of multi-use trails, amphitheater, covered pavilion with a grill, rest benches, playground, and fishing pier.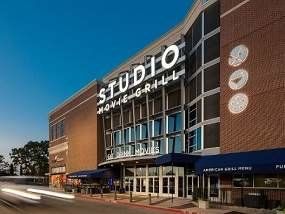 Dinner and a Movie
Lean back in a Studio Movie Grill recliner for the full laser projection & Q-SYS sound system experience. Then press your service button and place your order off the grill & bar menu.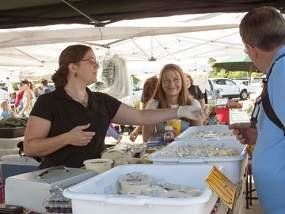 Farmers Market
Shop local organic produce and artisan goods and meet the people who crafted them. You'll find organic produce, meats, cheeses, honey, salsa & jams, plus items like candles, artwork, and woodcrafts.
---
The Atmosphere and Activities Around Colleyville
Colleyville city leaders didn't neglect the need for green space while planning for the growth of the city. Colleyville's country atmosphere is enhanced by over 148 acres across nine city parks that feature ponds, jogging trails, athletic facilities, pavilions and picnic stations. The city also offers sports complexes at City Park, a super-sized playground at Kidsville Park, and the 46-acre Colleyville Nature Center. Of course, the Colleyville Public Library provides residents with regularly scheduled story times, a chess club, book club and movie nights.
Colleyville's Upscale Shopping, Dining & Entertainment
The city offers some of the most upscale shopping, dining and entertainment options in the Northeast Tarrant County area. You'll find boutique retail shops in the Villages of Colleyville, a mixed-use urban village on Colleyville Blvd. Luxurious spa retreats are scattered throughout town. Higher end grocery stores like Whole Foods and Market Street offer gourmet groceries, premade meals and even full catering. (Be sure and check out the cooking classes at Market Street.) Fine dining is plentiful, and residents never lack casual options for a quick bite to eat. From live jazz lounges to salsa lessons, you'll find it in Colleyville.
Your Perfect Colleyville Home
Homebuyers can't go wrong when considering a home in Colleyville. Strategic location, outstanding schools, and quality of life amenities that surpass most other areas of the metroplex make Colleyville a great choice for homebuyers. Residents can enjoy close to 150 acres of city parks, take a stroll through the Olde World Villages in Colleyville's shopping district, or enjoy an afternoon cooking class at Market Street.
Those looking for real estate in Colleyville are still able to find a few new home subdivisions in the city along with the well established, refined neighborhoods the city is known for. Please feel free to reach out to me if you'd like a personal tour of the area, or if you have questions about the Northeast Tarrant County area of which Colleyville is a part. I'm always happy to share my thoughts about the Colleyville area. -Cindy
Search Colleyville Homes by Special Features
See the Homes for Sale in Colleyville by Popular Neighborhood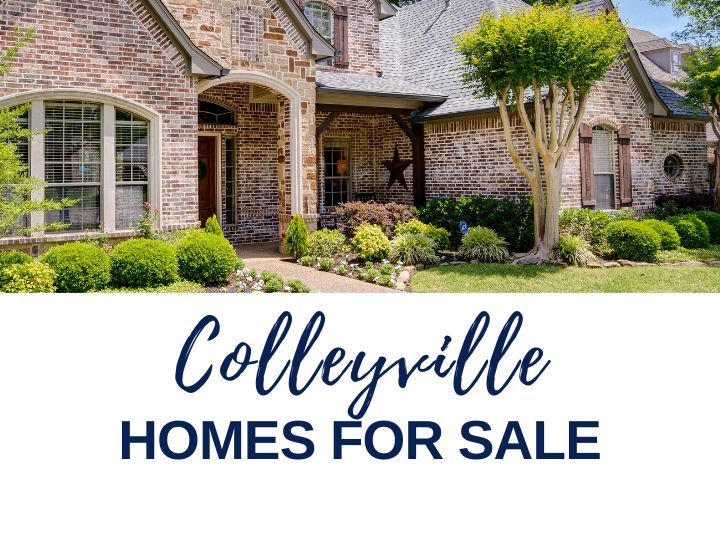 Colleyville home owners live in Tarrant County with the zip code of 76034.
City of Colleyville GeoCoordinates:
-97.1569206317772
32.88513260326027