Dallas / Fort Worth Relocation
Moving to DFW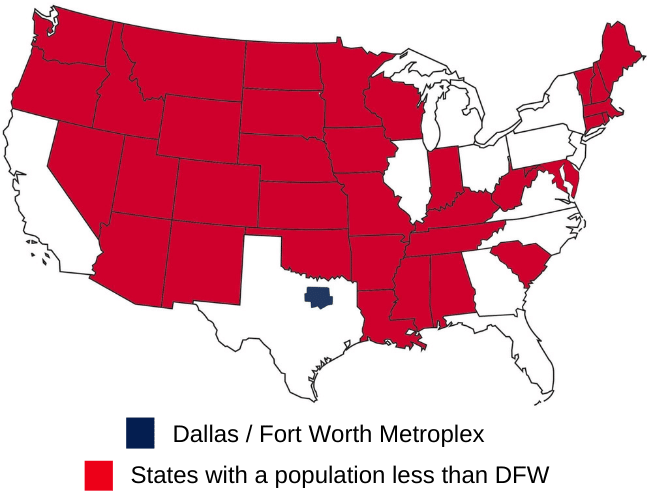 Better Together
The 9286 square miles that make up the Dallas /Ft. Worth Metroplex encompasses 13 counties and 10 major metro areas. So while locals may say they're from "DFW", "the Metroplex" or even Dallas or Ft. Worth, they may live in one of more than 200 incorporated cities and towns that make up "home".
If you're new to the area there are things you'll want to know. And there are plenty of things we want you to know about, too. Things that will help you take advantage of all this remarkable area has to offer you.
If you're moving to North Texas now, next month or next year, give us a call. Let's get acquainted. We're happy to offer some guidance and answer your questions.