Top Neighborhoods in Keller, TX: Where to Live in Keller
Posted by Cindy Allen on Monday, October 30, 2023 at 6:45 PM
By Cindy Allen / October 30, 2023
Comment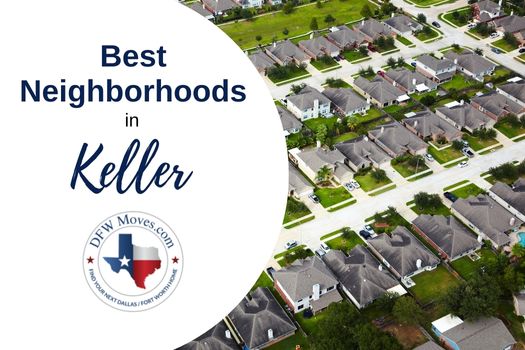 Keller, Texas offers residents an enviable combination of attractive amenities. The city's top-rated schools, award-winning park system, and convenient location to employment and lifestyle centers make for an exceptional living experience. This high quality of life makes the city of Keller a popular choice among homebuyers.
Home buyers considering Keller will find a large variety of price points as well as ages of homes. Homes on oversized lots and acreage are available, as are garden and zero-lot line homes. Many Keller properties offer three-car garages, inground pools, and media rooms. You'll also find a great selection of single story homes in Keller.
Located in Tarrant County, Keller sits east of Ft. Worth, west, and a tiny bit north of DFW Airport. Keller is considered an affluent city, and residents enjoy higher-end shopping and dining choices nearby. Around 46,000 residents call this nearly built-out city home.
Brentwood Estates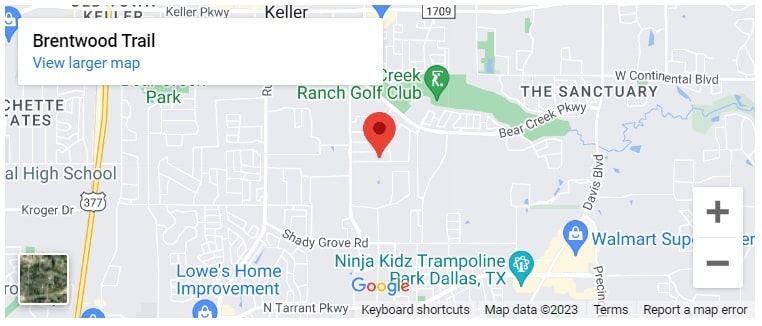 Real Estate in Brentwood Estates
While a bit older, the 125 or so homes that make up the Brentwood Estates neighborhood sit on one-half acre lots that feature large native trees and mature landscaping. The neighborhoods were built mostly between 1986 and 1992. Despite being a bit older, houses in Brentwood Estates still usually offer the larger kitchens, baths, and high ceilings demanded by today's buyers.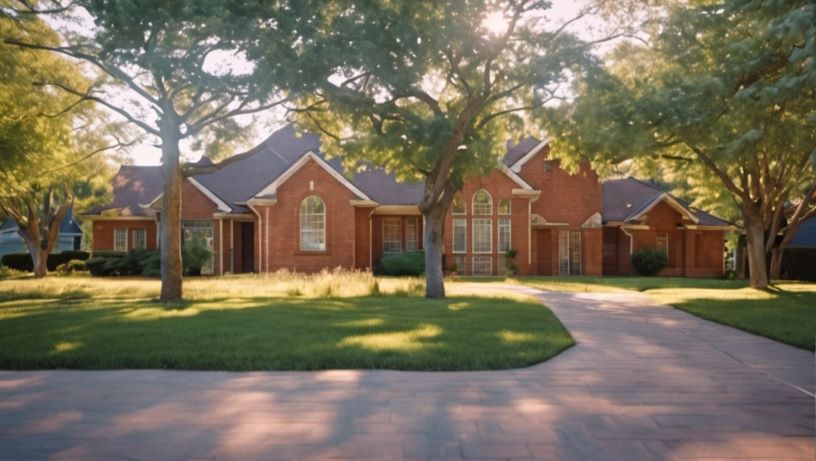 Cherry Grove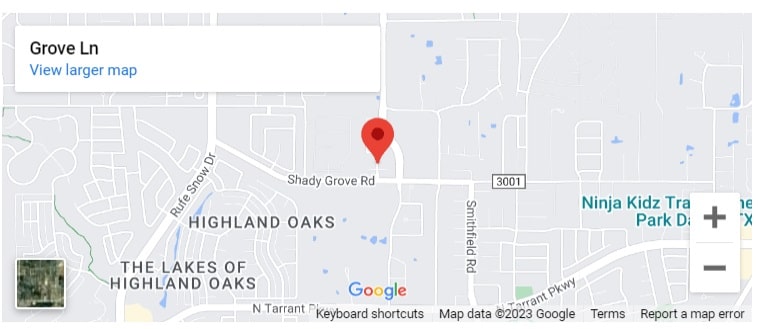 Real Estate in Cherry Grove
Keller Texas neighborhoods are known for offering beautiful homes in beautiful settings. That certainly holds true for the many custom neighborhoods located around Keller Smithfield Road near Shady Grove Elementary School. Cherry Grove is one of those custom additions.
An intimate neighborhood of just under 50 homes, Cherry Grove features many cul-de-sacs, large trees, and home sites of around one-half acre. Homes here range in size from 3500-5000 square feet and most offer 3-car garages and inground pools.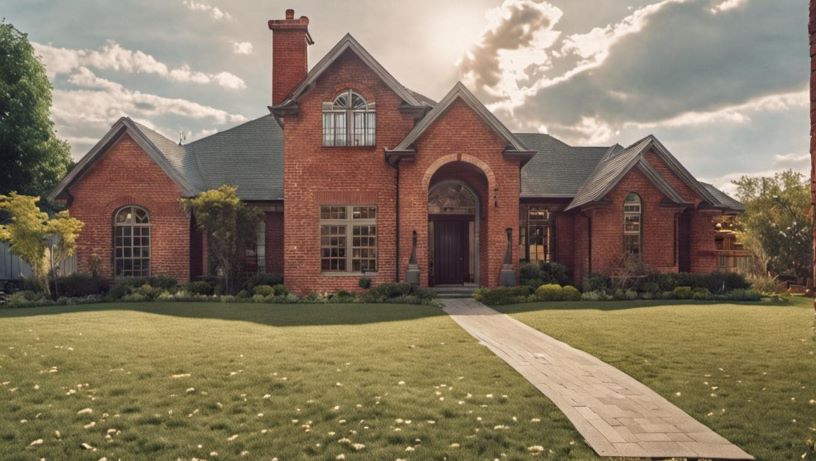 Glen Forest
Real Estate in Glen Forest
Tucked away from the main roads, this quiet neighborhood offers just 95 or so homes. A single road leads in and out of the addition, so traffic is minimal.
Glen Forest's collection of custom-built homes are on large, one-half acre lots surrounded by mature trees. Sidewalks line the addition, so it's not unusual to see neighbors walking their dog or just taking an evening stroll.
Most homes in the neighborhood offer 3 car garages and swimming pools. Glen Forest is a quick distance to top-rated schools and shopping.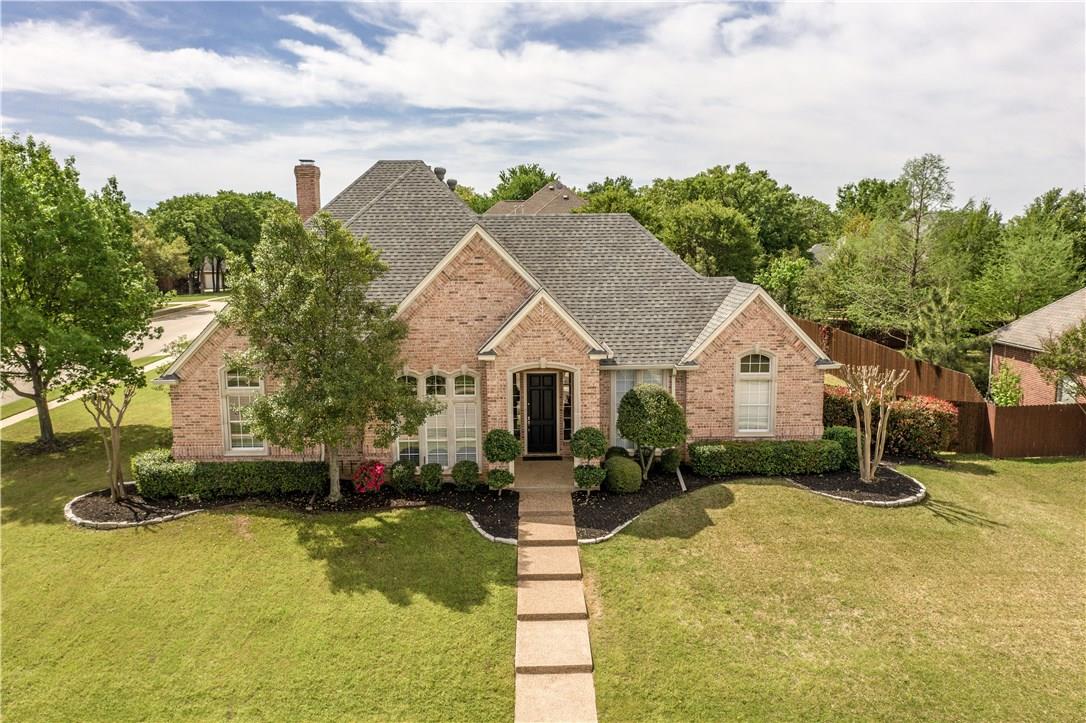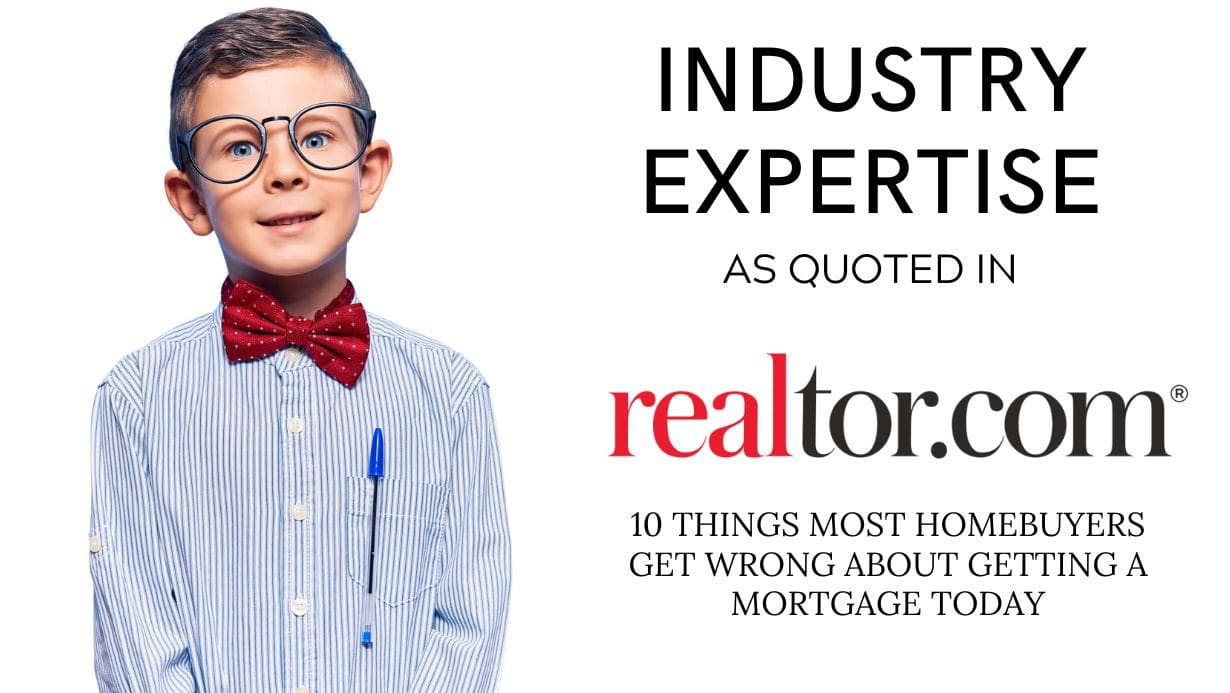 Highland Creek Estates
Real Estate in Highland Creek Estates
Highland Creek Estates was developed by Perry Homes. The Georgian styling allows for large room sizes. These homes boast spacious and open floorplans with ample kitchens and storage space. Residents enjoy access to greenbelt trails plus an on-site community pool.
Highland Creek offers easy access to shopping and dining, as well as a reasonable commute to Ft. Worth as well as Highway 114 to the north.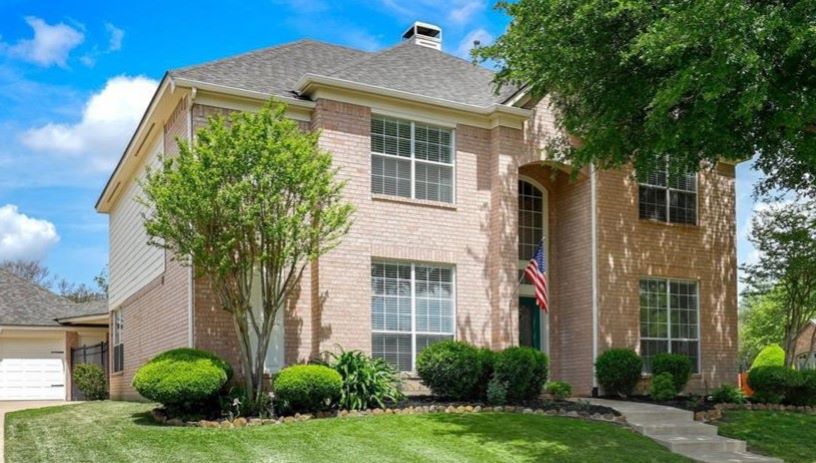 Heatherwood Estates
Real Estate in Heatherwood Estates
Heatherwood Estates homes for sale are highly desired among families due to Keller's excellent schools, low crime rate, and proximity to major shopping areas.
Spacious living spaces, ample windows, and mature native trees are hallmarks of the homes in the subdivision. You'll find some houses with detached garages.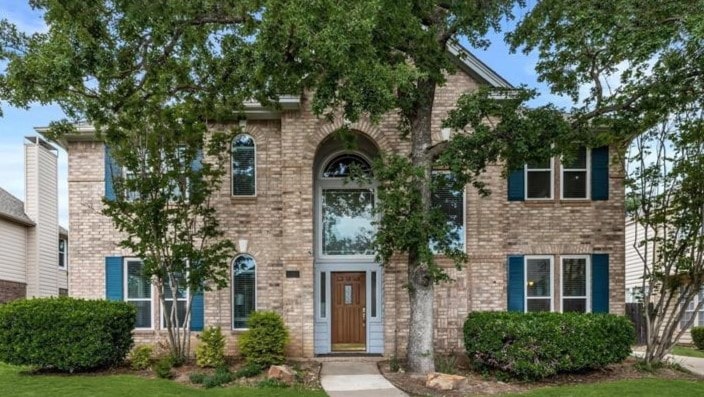 Estates of Oak Run
Real Estate in Estates of Oak Run
Keller's Estates of Oak Run offers home buyers another opportunity to find a custom home on a larger lot. The small neighborhood is tucked away in the wooded corner of Rufe Snow and Shady Grove Road.
While these homes are a bit older, many if not most, have been well updated. Oak Run homes boast high-end features like hardwood floors, 8-foot-tall doors, and wood floors in a wide variety of architectural styles and sizes. Three-car garages are common, as are private backyard pools.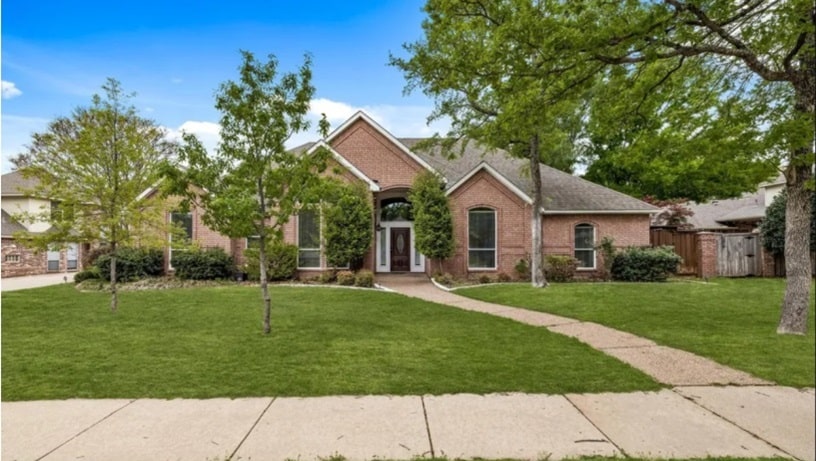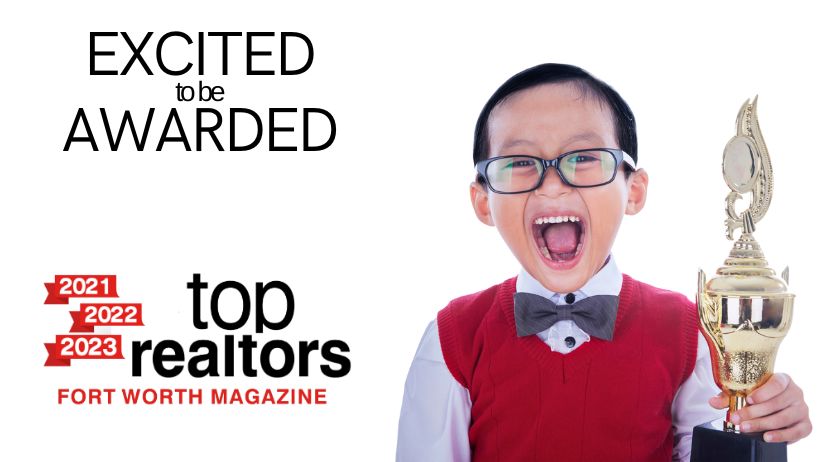 Lakes of Highland Oaks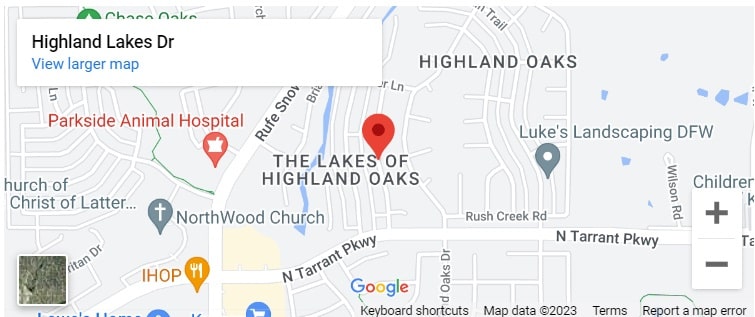 Real Estate in the Lakes of Highland Oaks
Lakes of Highland Oaks in Keller is an ideal neighborhood for young families in terms of its proximity to schools, daycare centers, and other amenities - offering a range of home sizes and styles and boasting high-quality schools.
A greenbelt and canal run through the neighborhood, adding to the peaceful ambiance created by the heavily wooded lots.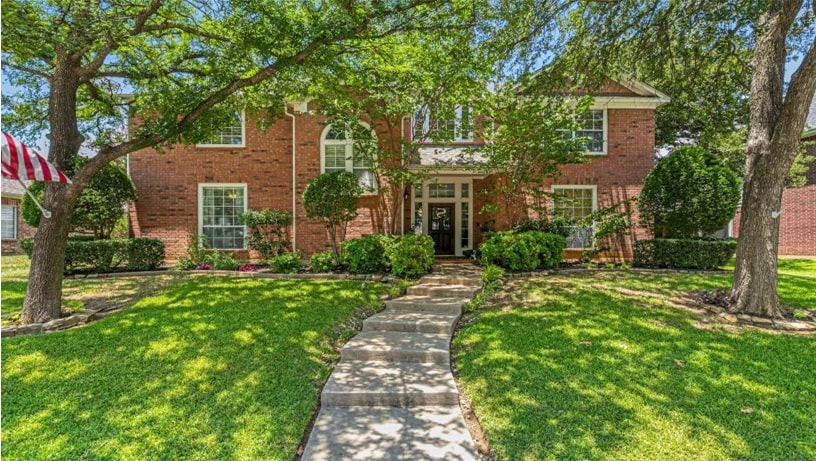 Ranchero Serena
Real Estate in Rancho Serena
Keller offers just a few gated neighborhoods, and Rancho Serena is one. The homes in the addition were custom built, and as such they feature higher-end finishes. There is a great variety of home styles available, from colonial to modern. Spacious backyards with inground pools and three or more car garages are typical.
Homeowners in Rancho Serena enjoy access to a community pool with a clubhouse, jogging/bike path, and community lake.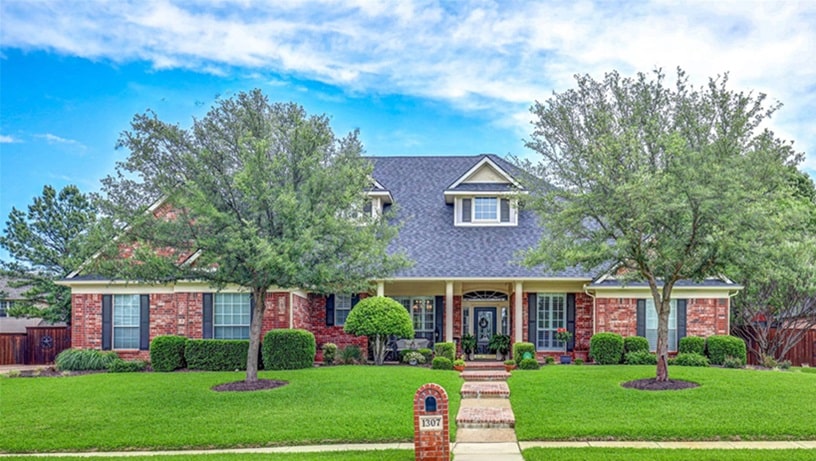 Harmonson Farms
Real Estate in Harmonson Farms
Harmonson Farms offers a unique canal system that runs behind many of the neighborhood's homes. What a great location if you're Keller home requirement includes an idyllic view.
Most homes in the Harmonson Farms area are larger, two-story properties with four or more bedrooms, game rooms, and media rooms. That fact, combined with the addition's location within walking distance of Keller-Harvel Elementary School makes it ideal for families with children.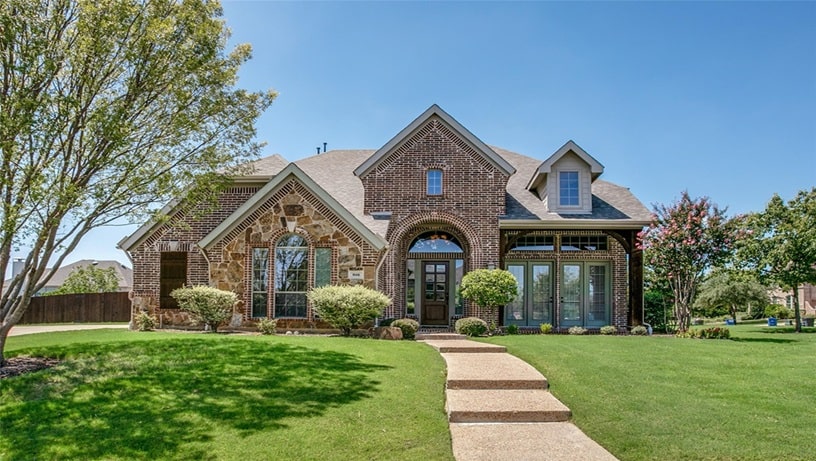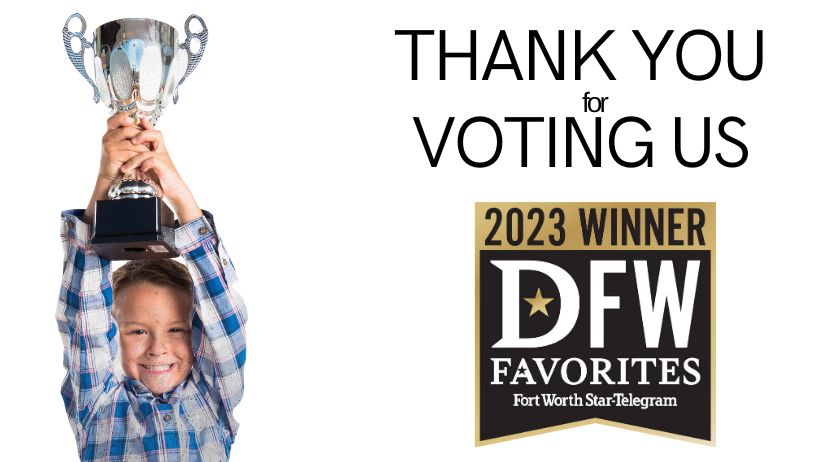 Carriage Gate
Real Estate in Carriage Gate
Carriage Gate is a great budget-friendly neighborhood. This area offers quiet and safe surroundings while conveniently close to shopping, restaurants, parks, sports courts, and other activities available in Keller.
Property buyers will find a nice selection of home sizes in Carriage Gate. There are usually several single-story homes available to view, as well as larger two-story properties. Carriage Gate offers residents a community pool, basketball court, and playground.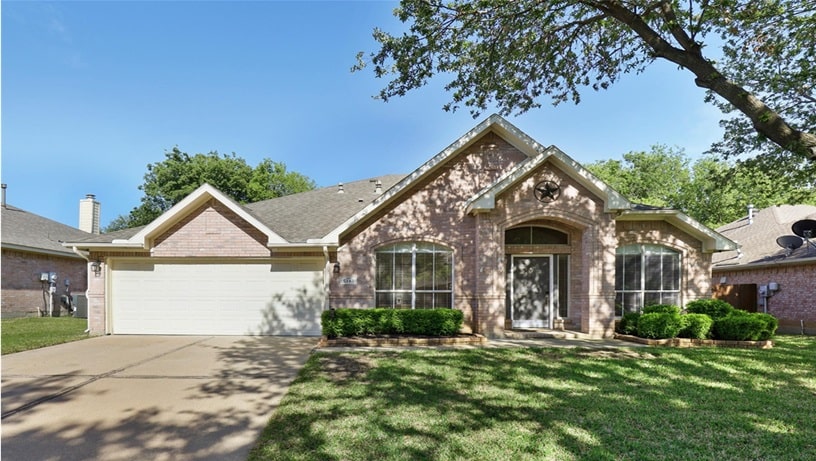 Estates of Lyndhurst
Real Estate in The Estates of Lyndhurst
The Estates of Lyndhurst offers an assortment of styles and sizes of luxury properties. While the majority of homesites are villa lots, there are also about a dozen estate lots, all behind a gated entrance.
Private community green spaces dot the addition which overlooks the Big Bear Creek on the west side of Davis Blvd. on the southern edge of Keller.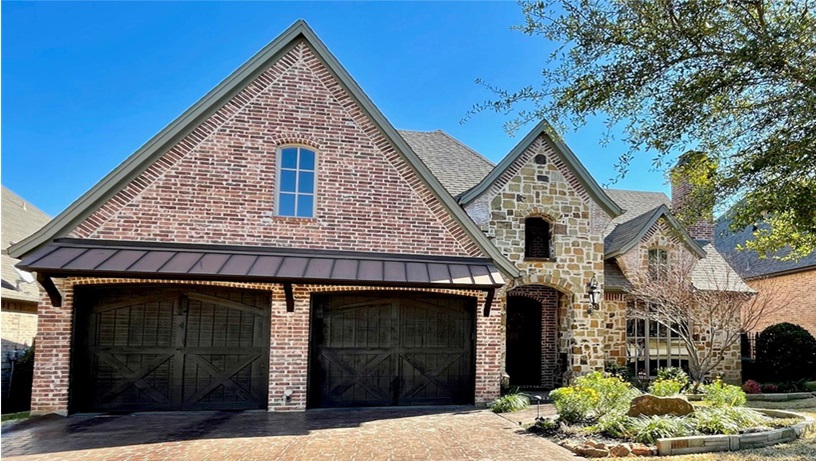 Silverleaf
Real Estate in Silverleaf
Silverleaf offers elegant properties with brick and stone facades on spacious lots. The northern portion of the addition began as a custom development that was then completed by Grand Homes. The southern portion of Silverleaf was built out a few years later by local favorite "Our Country Homes".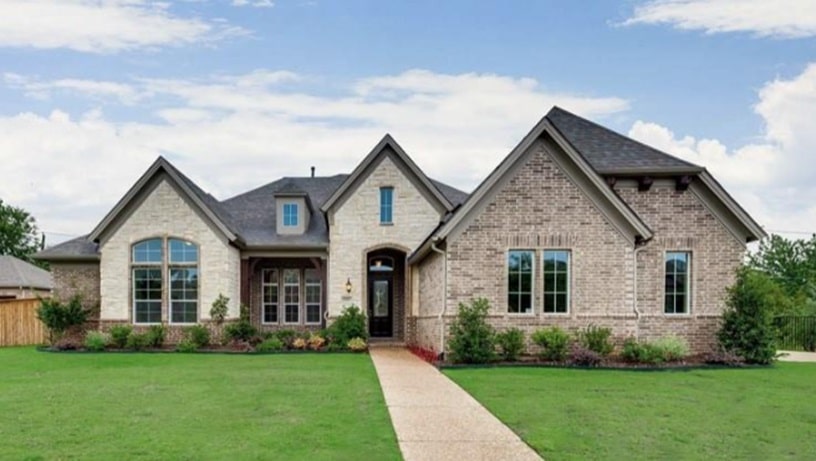 Bourland Oaks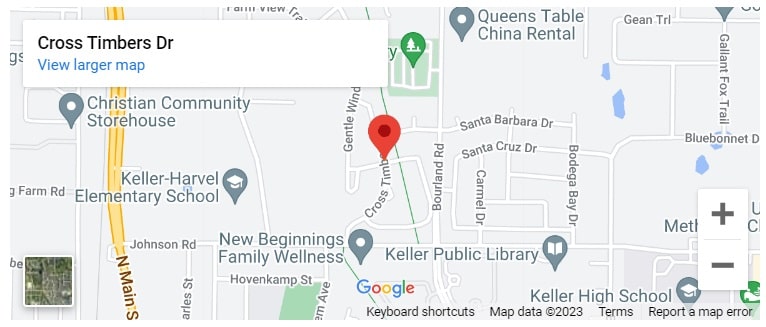 Real Estate in Bourland Oaks
Bourland Oaks boasts impressive luxury custom homes on spacious lots. A neighborhood pond with a fountain is located at the entrance at Johnson Rd. Mature native trees dot the landscapes of the quarter to one-half acre lots that make up the addition.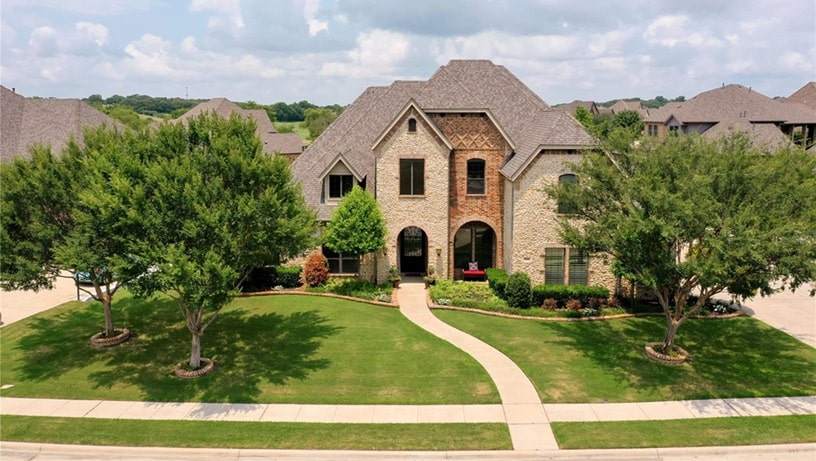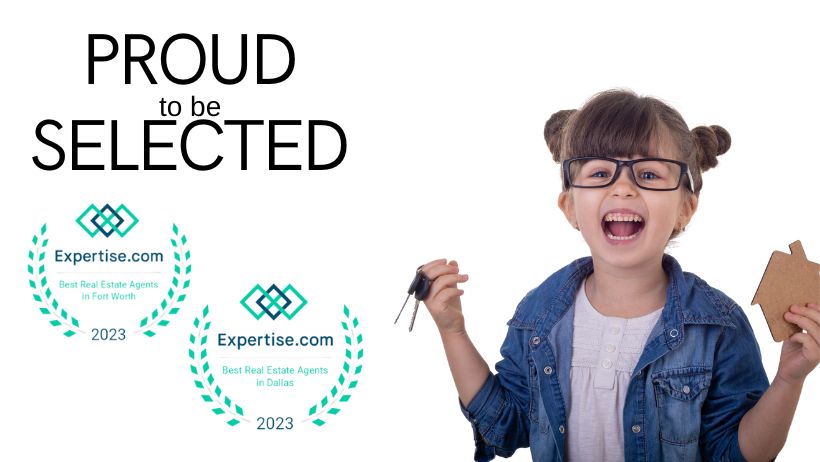 Overton Ridge
Real Estate in Overton Ridge
Overton Ridge homes for sale tend to be larger in size, and so are the homesites they sit on. The 200 or so homes in Overton Ridge boast one-third to one full acre lots.
One of Keller's larger subdivisions, the addition's location next to Overland Ridge Park is a draw for home buyers looking to be within walking distance of a children's playground.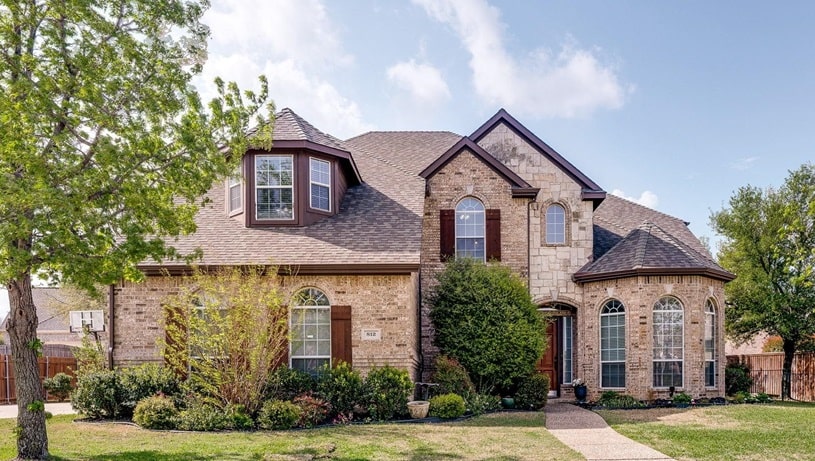 Quail Valley Estates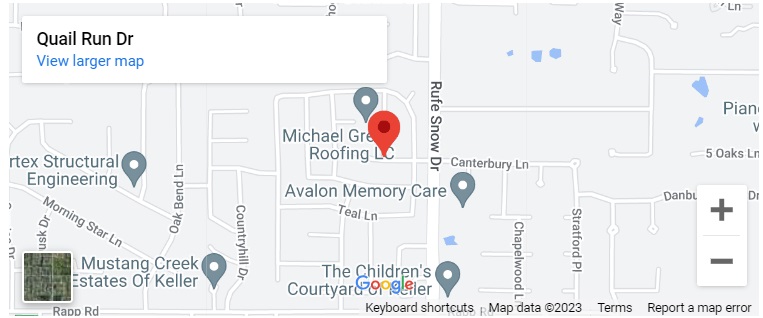 Real Estate in Quail Valley Estates
Quail Valley Estates boasts a selection of single-family homes at a more budget-friendly price point. Most of the 156 homes in Quail Valley Estates were constructed between 1985 and 1990. Comfortable floorplans and mature native trees are hallmarks of this neighborhood.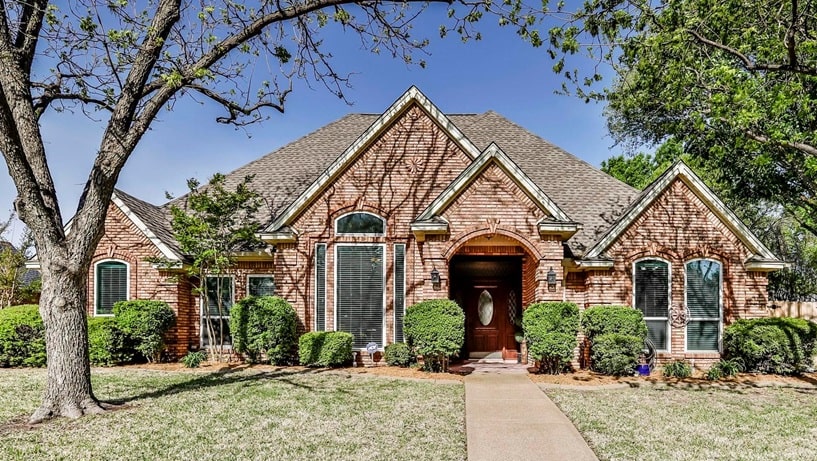 Villas of Stone Glen
Real Estate in Villas of Stone Glen
Villas of Stone Glen is a 55+ gated community featuring 115 low-maintenance homes for the active adult Keller home buyer.
Residents' association fees cover exterior home maintenance, landscaping, and roof upkeep - giving residents more time to spend at the 3,000 sq. ft. neighborhood clubhouse, pool or fitness room.
Stone Glen backs to Keller's Senior Center and Library.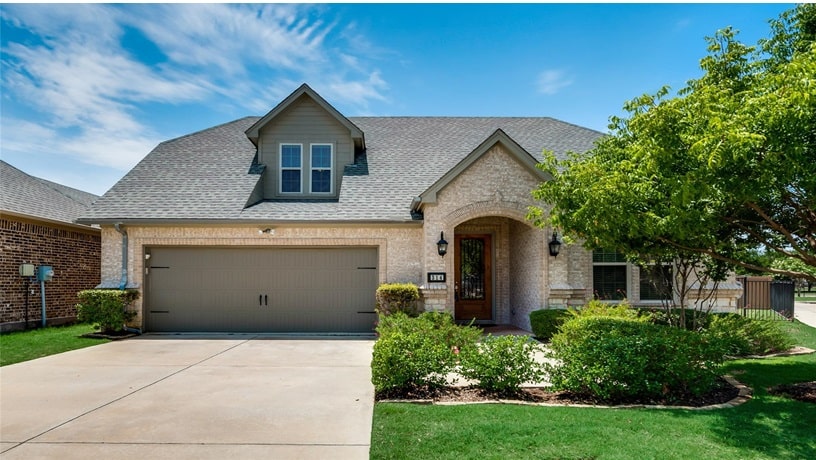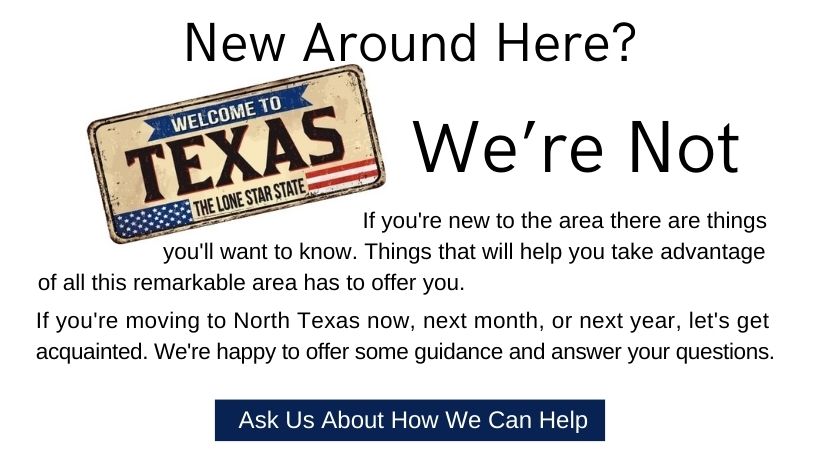 Bridgewood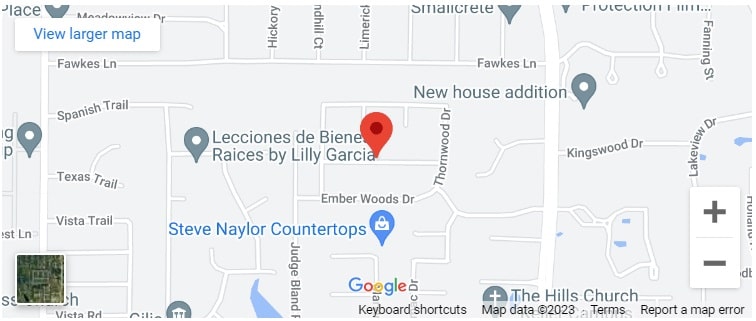 Real Estate in Bridgewood
Bridgewood offers prospective homebuyers with high-quality real estate opportunities. The 50 luxury homes that make up the addition typically range between 2800 and 5000 square feet and offer luxury appointments. Most Bridgewood properties include a pool, media and gameroom plus three car garage.
The neighborhood association maintains the greenbelt and the neighborhood's pond and fountain.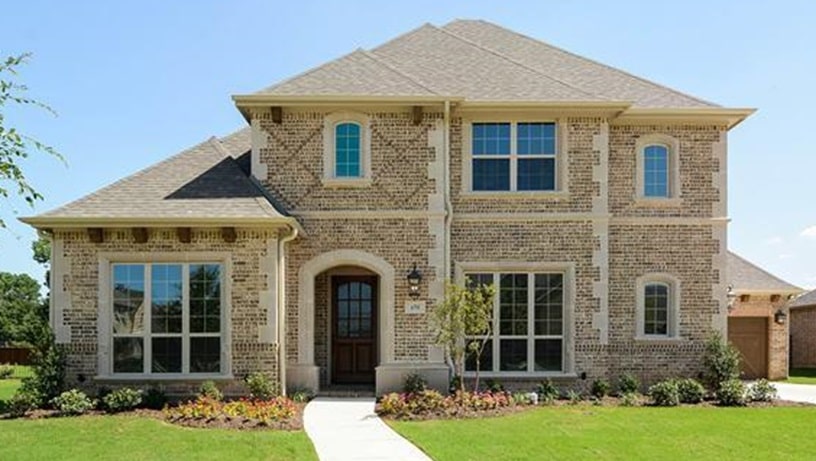 Williamsburg Estates
Real Estate in Williamsburg Estates
Williamsburg Estates stands out for the calming feel evoked by the rolling terrain, large trees, and lush landscaping found in this older, custom luxury addition. The Homeowners Association maintains the neighborhood park with a playground and picnic facilities.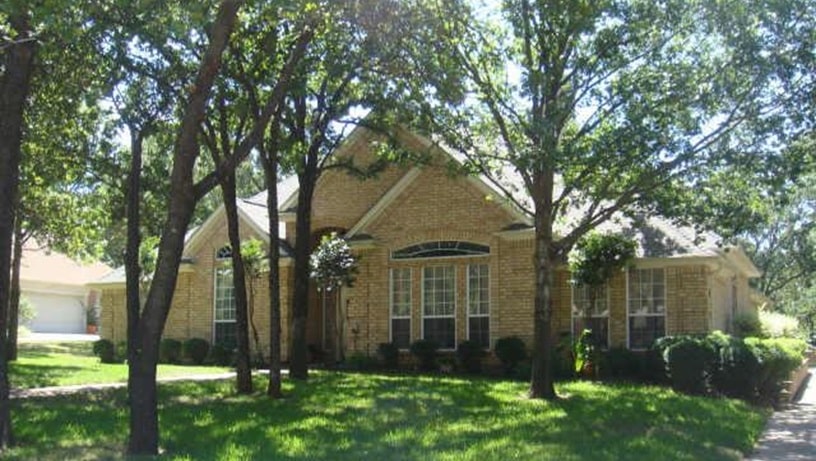 Hidden Lakes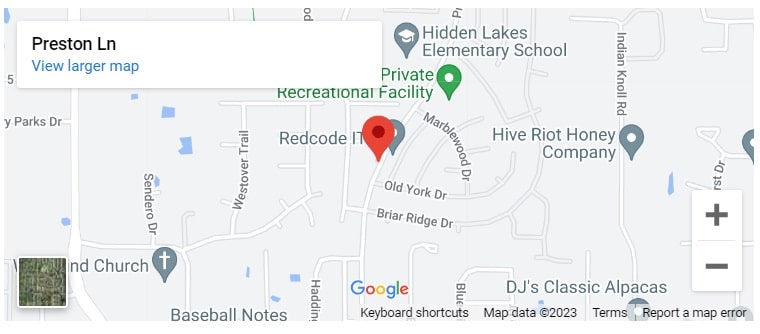 Real Estate in Hidden Lakes
Hidden Lakes is perhaps the first "planned community" in Keller. The 1850 homeowners that live in the nine villages that make up Hidden Lakes enjoy community pools, playgrounds, and an amazing trail system that leads to the City's Bear Creek Park. Keller ISD's top-tier elementary school is located inside the neighborhood.
Real estate listings in Hidden Lakes feature a variety of floor plans and property sizes. Home prices span all ranges due to size plus the variety of custom features found in each of the nine villages.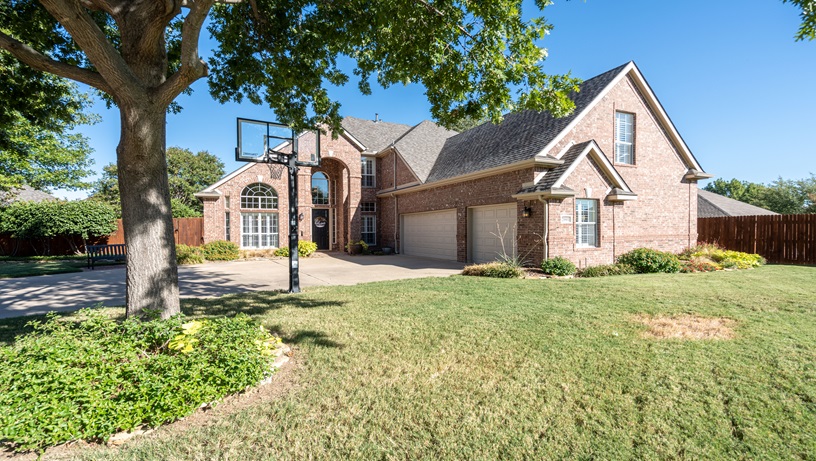 Ready to Find Your Keller Home?
Keller, Texas, offers a wide choice of neighborhoods making it an outstanding location for any lifestyle preference or need. From master-planned communities to active adult additions, there's a property for everyone in this outstanding city. Top-rated schools, abundant park and recreation options, an easy commute and a friendly atmosphere are just a few reasons Keller is a popular destination for relocating families and professionals.
If you're considering a move to Keller, we're experienced real estate professionals. Our understand the nuances of buying, selling, and relocating. We're proud Keller neighbors, so what we know goes way beyond just navigating the streets.
When you're ready to take the next step, please don't hesitate to get in touch with us. -Cindy
Check out more Keller neighborhoods in our Keller Subdivision Directory.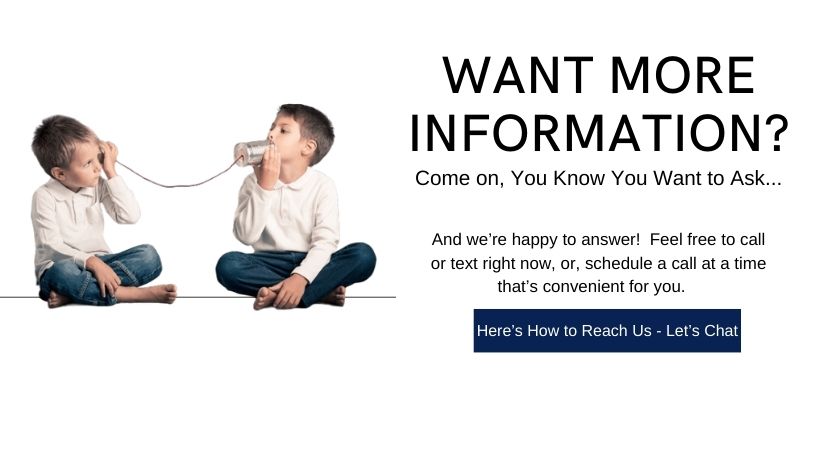 More Homes in Popular Keller Neighborhoods