Rising Mortgage Rates Don't Have a Direct Impact on Housing Prices
Posted by Cindy Allen on Tuesday, March 29, 2022 at 5:27 PM
By Cindy Allen / March 29, 2022
Comment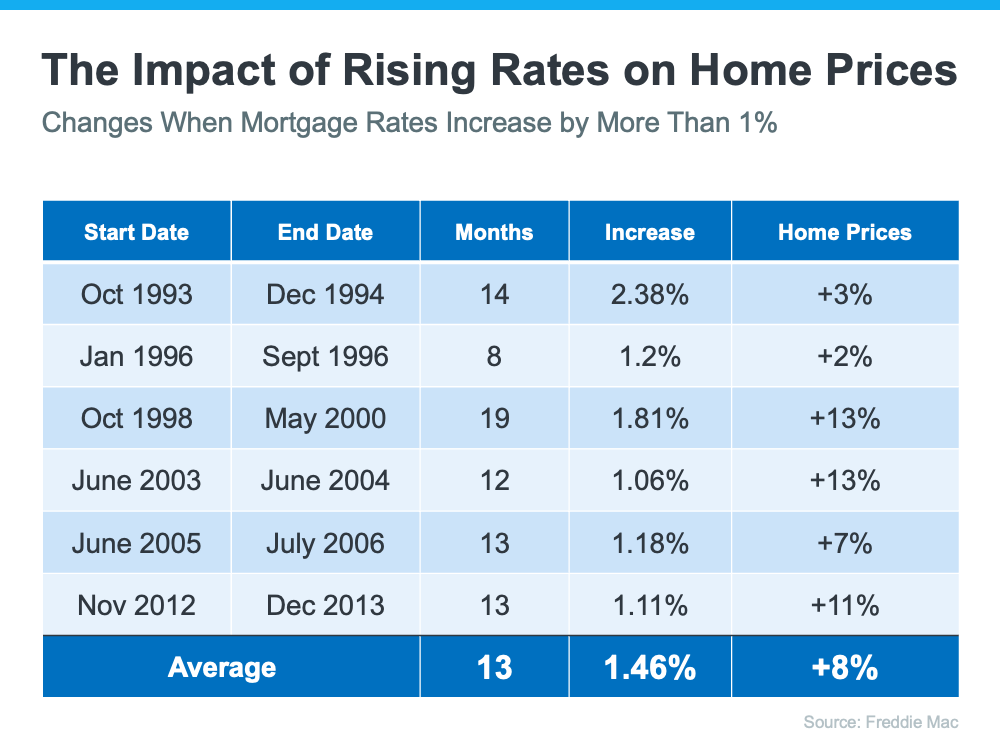 Agents hear it a lot these days... "I'm just going to wait for this crazy market to slow down". While we totally understand the frustration home buyers are facing (remember we're facing it with you), it's important to understand waiting just increases the price you're going to pay.
The chart above shows each of the six times interest rates increased by 1% or more over the last 30 years. Home values increased every time.
Yes, But...
Yes, this time there are uncertainties like conflict overseas and inflation at home, That has been true in other times of increasing rates and housing prices as well.
Housing experts, like those at Fannie Mae, caution against making the inference that interest rates have a direct impact on housing prices.
Freddie Mac studied the impact that mortgage rates increasing by at least 1% has had on home prices in the past. Here are the results of that study in case you're still a doubter.
The Take-Away
If you're a first-time buyer or looking to move up, waiting to buy likely means you'll pay more for a home later in the year due to increased rates as well as increased housing prices.