There are Opportunities to Save When Buying New Homes
Posted by Cindy Allen on Monday, November 21, 2022 at 2:30 PM
By Cindy Allen / November 21, 2022
Comment
Depending on how long it takes a city to approve building permits, it takes six months to a year or more to build a new home. There are lots of things that can go wrong when planning that far ahead and sometimes a builder ends up with too many homes.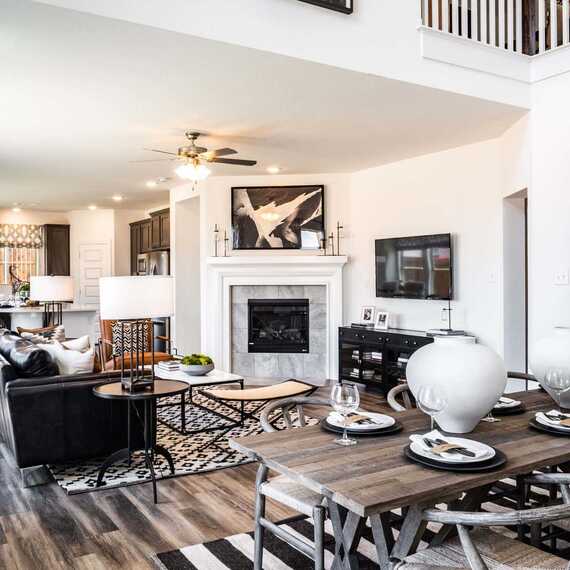 It's costly for builders to have unsold inventory sitting on the ground. It's costly because they're likely paying financing costs to carry it. No, builders don't often self-fund their homes.
There's additional concern, and cost, from thieves who target just such property to steal appliances. Every day a home sits unsold the builder is losing money.
Look for inventory homes that have been on the market a few weeks, or are almost complete.
Is there something that needs to be "fixed"?
Why would a home sit unsold? It could be there is a reason that can be easily fixed. If a home has, say, an ugly kitchen backsplash color, already overwhelmed buyers often just passed it by. Remember, they're looking "for their perfect home".
If it costs $1500 to replace the backsplash, and the price of the home is marked down to move it, you have to ask yourself is it worth it to you to replace the backsplash and save some money?
Last Minute Cancellations
There are also situations where a home buyer must cancel his purchase at the last minute. If there were price increases between when that home was started and others, you may be able to buy the home at the "old price". It can really pay to work with a Realtor who is in the loop when builder's representatives reach out looking to replace a buyer.
Market Changes
Anyone paying any attention to the real estate market since March 2020 has seen the market shift three times. At first, it looked like builders had too much inventory as the home buyer pool dried up with the onset of Covid. Do you think there were some price reductions?
The market changed again and in 2020 until summer 2022 builders had waiting lists. No price reductions until 2022 saw the doubling of mortgage interest rates over 6 months. A lot of buyers pulled back. Home builders were left with inventory started before there were indications of a slowdown.
Smart buyers didn't pull back. These buyers who recognized that interest rates can be refinanced were able to take advantage of some pretty sweet incentives. And if mortgage rates didn't go down, it would be less costly to buy before rates went up again.
These buyers looked around and saw builders offering incentives, including special financing rates, that would keep them whole even if the market price declined a bit.
Stay Flexible
You may have noticed; these opportunities to save come and go quickly. If you can be flexible on closing dates, and potentially move quickly, there are always occasions to save some money.
There are so many myths and misunderstandings about buying a new home from a builder. But when you put yourself in a builder's shoes, it's easy to see why these new construction companies do what they do. And understanding that will provide you with some opportunities to get the best deal available.
Search DFWMoves.com for
New Construction Builders Home by School District
New Construction Builders Homes by City