Is The Housing Market Correcting, or Crashing?
Posted by Cindy Allen on Tuesday, June 14, 2022 at 10:46 AM
By Cindy Allen / June 14, 2022
Comment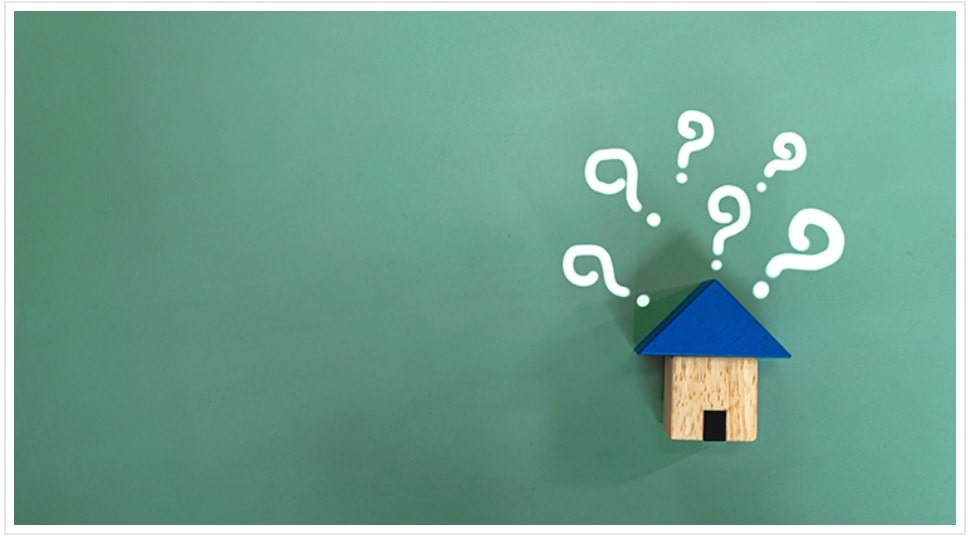 If you're following the headlines you have to be asking yourself is the boom over? Is there a coming real estate crash or correction in our future? The record-high demand and record-low supply of the last two and a half years obviously isn't sustainable for the long term.
It's important to remember the last two years broke nearly all records. We saw record-low mortgage rates while buyer demand grew to new highs as people discovered their current homes didn't fit their new pandemic created lifestyles. Additionally, a wave of millennials reached peak homebuying years. This influx of buyer demand bumped into a lack of available homes to purchase thanks to nearly a decade of underbuilding, and sellers who held off on listing their homes due to the health crisis.
This record-high demand and record-low supply obviously isn't sustainable for the long term. Current data shows signs of a return to the market pace seen in the years leading up to the pandemic – not a crash or a correction.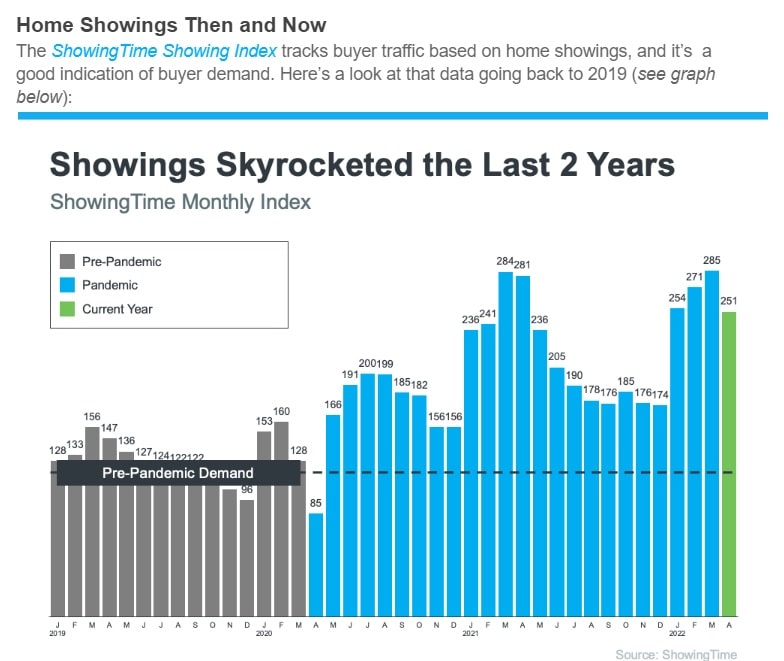 The 2019 numbers, shown in gray, compared to the blue pandemic years displays the jump in buyer demand. The green line shows April 2022 showings. That month buyer demand did moderate slightly, but remains above showing levels of 2019.
It's important to know that 2019 was a strong year for the housing market. Even with interest rates increasing and home prices at a peak, buyer demand is still higher than pre-pandemic years. April represents a turning point. We're moving back to pre-pandemic levels, not crashing.
Existing Home Sales Then and Now
Let's get some perspective on the headlines about existing home sales declining.Take a look at existing home sales going back to 2019 using data from the National Association of Realtors.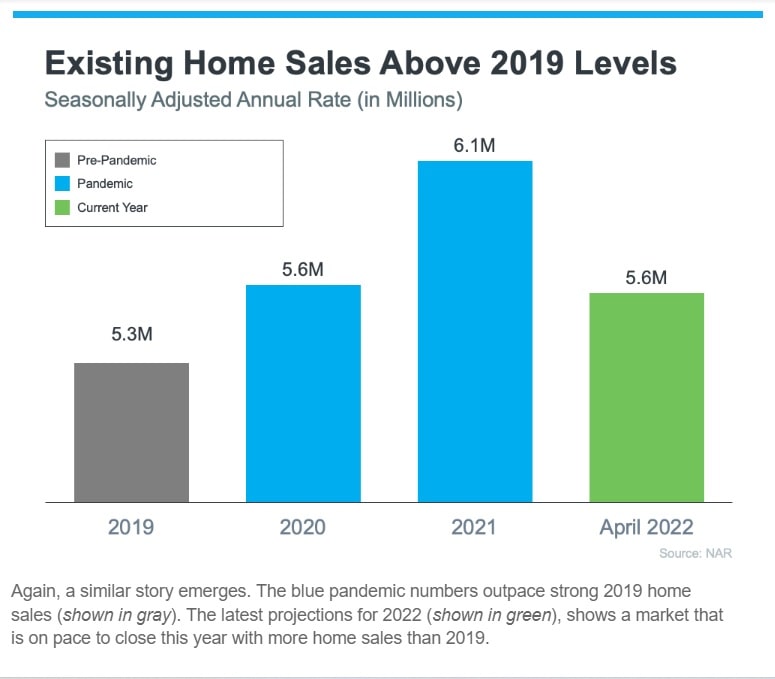 Again, a similar story emerges. The blue pandemic numbers outpace strong 2019 home sales shown in gray. The latest projections for 2022, in green, shows a market that is on pace to close this year with more home sales than 2019.
One can't compare today with abnormal pandemic numbers. Comparing today to a recent, more normal year shows the housing market is still strong.
The Take Away
Comparing the current housing market to a strong, but more typical market for perspective shows neither a current market crash or correction. It's a turning point toward more typical, pre-pandemic levels. If you have questions about our local Southlake, Keller, or Flower Mound housing market and its impact on your plans to buy or sell this year, let's get together and talk about it.