Homebuyers Are Winning Despite Higher Mortgage Interest Rates
Posted by Cindy Allen on Wednesday, December 14, 2022 at 1:59:10 PM
By Cindy Allen / December 14, 2022
Comment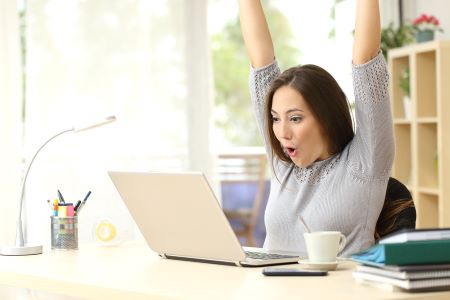 Home buyers that were locked out of the housing market for the last two years are winning, despite higher interest rates. That sounds like a crazy statement today, when the Federal Reserve is announcing yet another rate hike. But when you do the math, many buyers are coming out ahead of where they'd be if they bought during the later days of the pandemic frenzy.
The cooling of the hyper-competitive market brings more inventory to choose from, contingencies are back for those with a home to sell, and sellers are more willing to help with closing costs and interest rate buydowns.
Sellers Paying Closing Costs, Points to Reduce Interest Rates
A recent Realtor.com survey shows a third of home sellers paid some or all of a buyer's closing costs. And it's not unusual for sellers to pay points to buy down interest rates, either for a fixed rate or long enough a buyer will have an opportunity to refinance.
New home builders have got some crazy good buyer incentives to offset these interest rates right now, too.
Fewer Bidding Wars Means Less Cash Up Front
The best part of the current market for many buyers is the decline of bidding wars. During the pandemic frenzy, buyers had to pay above appraisal. That means they came up with cash for down payment, closing costs, plus the difference between the contract price and appraisal. It wasn't uncommon for buyers to bring $50,000 or more additional to closing.
Contingencies for Inspections, and Buyers with a House to Sell
Without bidding wars, home buyers are no longer having to skip appraisals or inspections (don't ever do that) in order to compete. And if you have a home to sell in order to buy, you'll find sellers willing to talk, instead of putting your offer on the bottom of the pile.
More Home Choices Available
More inventory of homes for sale means more choices. Buyers are more likely to find homes that fit their criteria, instead of having to take what they can get just to get into the game.
Now don't get me wrong, we're not in a buyers' market. But if you were forced out of the market over the last two years, you may want to consider taking another look.
Bottom Line
If you're interested in getting back into the hunt for a home, let's connect. I'd be glad to help you explore how the market shift could help your unique situation.