Don't Trust The Headlines - Getting Some Perspective on Today's Housing Market
Posted by Cindy Allen on Tuesday, January 3, 2023 at 11:51:20 AM
By Cindy Allen / January 3, 2023
Comment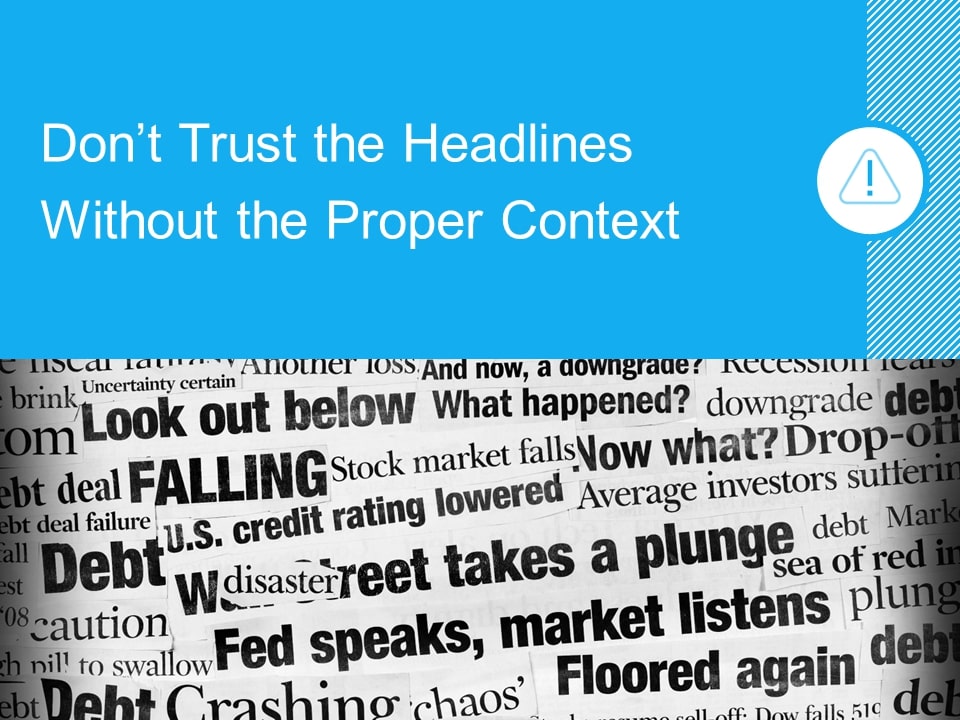 If you've been watching any news these last few months, you've certainly seen the housing market doom and gloom reported. I've frankly been stunned by some of it and can't figure out if the reporters are just that ill-informed about the information they're putting out, or looking for the shock value.
The real-world effect of this incorrect or "half information" has been home buyers who are now sitting on the sidelines, passing up some pretty good incentives, unrealistically waiting for housing prices to drop by 30%. These are no doubt the same buyers who wanted to wait until after the pandemic, and again back in 2009 because they just knew "home sellers would be begging buyers to just take their homes".
Half Truth, or All Shock?
Here's a recent example: Diana Olick published this as a tweet. "Homeowners have lost 1.5 trillion in equity since May as home prices dropped."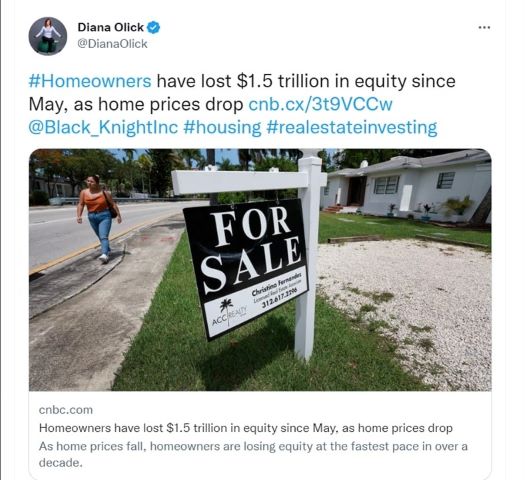 The information in the story is coming from a Black Knight study, so that's a fairly accurate headline. Anyone reading it would think "Gosh, the housing market sounds like it's about to tank, prices must be dropping big and dropping fast."
Now let's look at this with a little perspective. There's been a surge in tappable equity in this country. Tappable equity is the difference between what's owed on a home and the value, up to 80%. So the last 20% doesn't even count in this scenario.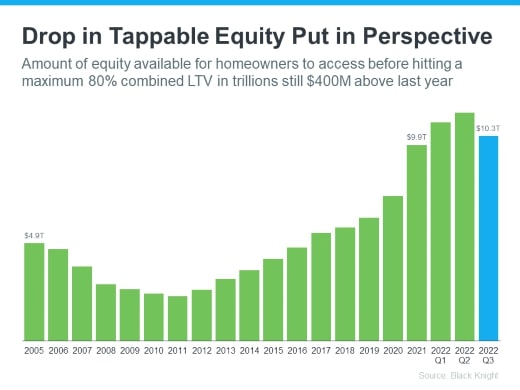 Here's the rest of the information available from Black Knight. Look above at the equity run-up from 2020 to 2021, and even into 2022. Now, with a little perspective, you can see a $1.5T equity loss is not what it seems, is it?
What if you only had one side of the story in early 2020 and didn't buy a home? Do you see what you would have missed out on? And what if, like many others, you decided to sit out the market in 2009, 2010 nor 2011 because of the similar doom and gloom.
It's important to remember with housing, just like with other investments, there are ups and downs. And you can't time the market. Just know that over time, the market is up, and you're building wealth for your family while providing a place to grow and live.