AVAILABLE HOMES FOR SALE IN HARVEST
November 28, 2023
Living in Harvest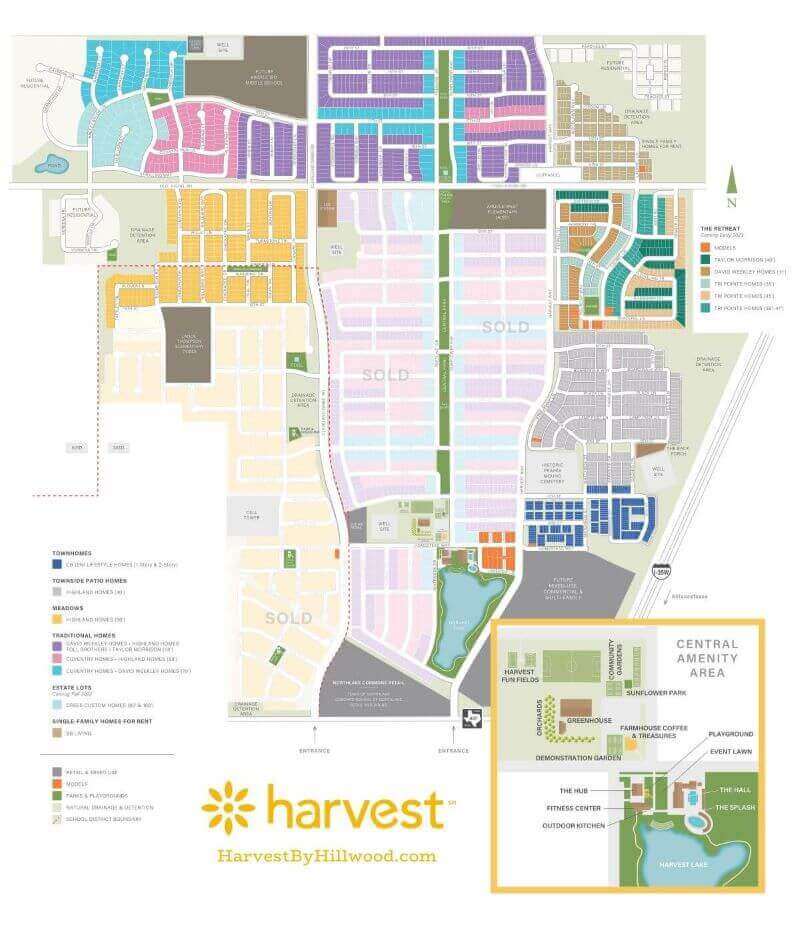 ---
Living in the Planned-Community of Harvest
A community designed for residents to put down roots, the master-planned Harvest neighborhood is an award-winning place to call home. The design of this community focuses on bringing together family, neighbors, and friends with a hometown feel. Featuring an award-winning lifestyle program, Harvest has become the standard for other Northlake and Argyle area communities.
The combination of thoughtful design with some of the finest builders in the DFW area has helped to create the incredible master-planned Harvest neighborhood. With something for just about everybody, the homes for sale in Harvest provide a variety of styles, homesite sizes, and features.
Home buyers looking to relocate to Harvest will find a variety of great amenities for the entire family. This is truly a special place to call home in the Northlake and Argyle area. If you're considering the real estate for sale in Harvest, discover what this master-planned community has to offer below.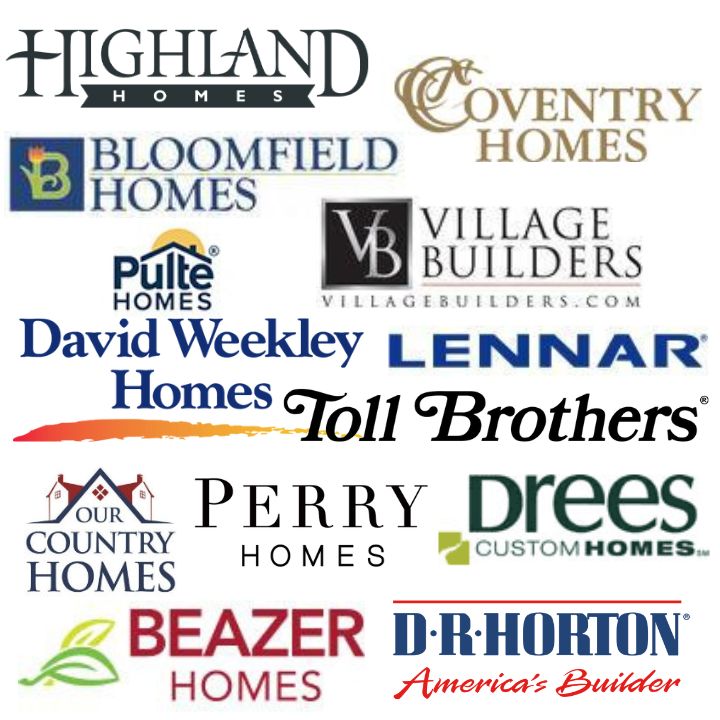 Get the Scoop
On Current Builder Incentives and Discounts
Clients always ask us "which builder is the best?" and "do you think they'll come off the price?" We have answers to those questions and many more you haven't even thought to ask. We're up-to-date on builders' proposed new construction, move-in ready new homes, "hidden inventory," and buyer incentives, too. So, email us, text or call and let us know what you're looking for. We can help you find that new home while saving you time, hassle and money.
Homes for Sale in Harvest
When you start searching the Harvest property listings, you will find a variety of home builders are responsible for creating the Harvest houses throughout the community. The collection of builders chosen by Hillwood, the developer of this community, includes some of the most highly-respected options in the Dallas-Fort Worth area.
You will find homes for sale in Harvest from the following builders:
CB Jeni Homes
Coventry Homes
David Weekley Homes
Drees Custom Homes
Highland Homes
Taylor Morrison
Toll Brothers
This combination of builders has created Harvest houses with a wide range of styles and size on a variety of homesite options. Finding the right size and design for your next home is much easier in Harvest with this collection of builders. Homes are offered in one-story and two-story options with flexible floor plans. Whether you're downsizing or growing your family, there's something for everybody in Harvest.
Types of Real Estate for Sale in Harvest
There are a variety of homes for sale in Harvest to choose from. Most of the homes are traditional homes found on homesites measuring 50 feet, 60 feet, or 70 feet wide.
Homes for sale in Harvest also include Townside Patio Homes. These homes are found in the Harvest Townside section of the community and come with front yard maintenance. Floor plans include at least 1,500 square feet of living space. These homes are a great fit for those looking for a low-maintenance lifestyle in the master-planned Harvest neighborhood.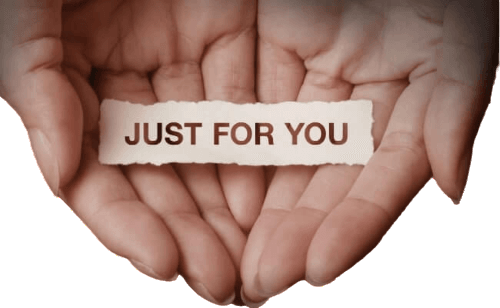 Let Us Personalize Your Home Search
Customized Just for You
Let us know exactly what you're looking for. We'll monitor new listings as they come on the market and email you when we see properties that are a match. And your criteria can be as specific as a home with gas cooking in a planned community with a neighborhood pool and a 3-car garage in your favorite school boundary! So let us know your heart's desires, and we'll get you set up for instant gratification.
Harvest also offers townhomes with one-story and two-story options. The townhome community is found adjacent to Harvest Townside and offers floorplans ranging from 1,330 to 2,035 square feet. The one-story floor plans offer two bedrooms and two bathrooms, while the two-story floor plans offer either two bedrooms or three bedrooms with two-and-one-half bathrooms.
The Retreat at Harvest
A section of the master-planned Harvest neighborhood that will offer an intimate area filled with beautiful two-story homes, The Retreat will offer two signature parks, along with access to the entire Harvest neighborhood. The Retreat will also feature townhome-style home designs with modern features and a lower-maintenance lifestyle.
There are many different homes for sale in Harvest to choose from and truly something for just about any homebuyer. Whether you're looking for a single-family traditional home or a townhome, you will find it in this Northlake and Argyle community.
Bookmark this page as the Harvest listings are updated automatically from the MLS with new homes for sale in Harvest.
Master-Planned Harvest Neighborhood
While the master-planned Harvest neighborhood offers many new homes for sale, it's also a community. This is not just a neighborhood filled with Harvest move-in ready homes. It's a community full of amenities to enjoy, too.
If you're considering relocating to Harvest in Northlake and Argyle, you should become familiar with the amenities offered throughout this community. This lifestyle community offers plenty of things for everybody in the family to enjoy. Harvest community amenities include:
The Back Porch - Designed for the townhome community, this amenity area offers an indoor/outdoor experience where residents can gather for wine, bocce ball, and more!
Central Park - Featuring a 1.-5-mile-long green space, this park is the perfect place for a stroll or even a serious workout.
Dog Park - Take your four-legged friends to the dog park and enjoy enclosed grassy areas for large and small dogs with a shade structure.
Event Lawn - A very popular place for community events, the Event Lawn overlooks Harvest Lake. It's the main outdoor event space for the community.
Farmhouse Coffee & Treasures - Grab a cup of coffee and explore the many unique gifts found here.
The Fit Barn - A state-of-the-art fitness center, The Fit Barn is an indoor/outdoor facility with a volleyball court, basketball court, swimming pool, equipment room, and fitness lawn.
The Front Porch - An open-air pavilion with plenty of fun for the entire family, The Front Porch features fire pits, picnic tables, and more.
The Hall - The main event center for the community, The Hall offers an event space that can be expanded with garage-style glass doors for a blend of outdoor and indoor fun.
Harvest Farm - If you love gardening, Harvest Farm is the place for you.
Harvest Fun Fields - These fields provide a place for families to play.
Harvest Hub - An information center where you can get answers to your questions and check for upcoming events, Harvest Hub is your place for event space rentals and more.
Harvest Lake - Enjoy fishing and beautiful views on the walking trails around this 11-acre man-made lake.
Hike & Bike Trails - Many trails are found throughout the community perfect for hiking, walking, and biking.
The Red Barn - This amenity area includes half-court basketball, horseshoes, yard games, outdoor fire pits, and picnic tables.
The Splash - Offering two-resort style swimming pools with shaded cabanas, The Splash is the main area for swimming in Harvest.
The Splash II - Featuring a second swimming pool, a baby pool, and play features, this is a great area for younger children.
There are many amenities included in the master-planned Harvest neighborhood. The design of the community with so many amenity centers make it a very attractive place to call home.
Relocating to Harvest in Northlake & Argyle

If you're considering buying a home in Harvest in the cities of Northlake and Argyle, you want to know where you will be living and what you will be getting. Harvest is filled with great homes for sale and amenities, but it's more than just a collection of houses and amenity centers. It's a lifestyle community with an award-winning lifestyle program. When you relocate to Harvest, you will be joining a community built around family and fun. There are many family-friendly events throughout the year, along with adult events, too.
From wine tastings, to play dates, to fitness events, you will find a little bit of everything here. Along with the community, you will gain when relocating to Harvest, you will also have a highly-desired location in the DFW area. Denton is found to the north with Fort Worth to the south. Harvest is close enough to the major cities to enjoy them, but far enough away to enjoy the relaxation and quiet you desire at home.
Just outside the community, you will find plenty of great dining options, several churches, and a variety of things to do. Several golf courses are found near the Harvest houses and plenty of great options for all types of fun are found throughout the area, too.
Considering homes for sale in The Harvest Neighborhood?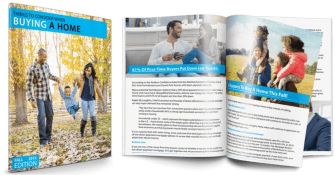 This free guide will answer many of your home buying questions and likely bring up a few things you didn't even know you should consider.
Schools Near Harvest in Northlake & Argyle
Of course, if you plan on buying one of the homes for sale in Harvest, you want to know about the area schools. Harvest offers two elementary schools within the neighborhood: Lance Thompson Elementary and Argyle West Elementary. There will also be an additional Argyle Elementary School opening up in the future.
As a part of both Argyle and Northlake, Harvest is a part of the Argyle ISD and the Northwest ISD. Both school districts serving Harvest are highly rated. There are also several private school options nearby including the Goddard School and Liberty Christian School.
Hiring a Harvest Real Estate Agent in Northlake & Argyle
If you're planning on buying real estate for sale in Harvest, you want to make sure you get the right Harvest real estate agent. A local Northlake Realtor will give you an expert in the area to help you choose the right new home for your family. It's important to find a local expert to help you search the Harvest listings. We are the right Northlake & Argyle Realtors for you. Our team of local experts knows the Northlake real estate market very well. When you hire us as your Harvest Realtor, you'll get the local help you need when searching for the right home for sale in Harvest for your family.
Search Argyle Homes by Special Features
Homes for Sale in Argyle, TX by Popular Neighborhood
All Harvest home owners live in Denton County. However, the neighborhood falls into both the city of Argyle, and the city of Northlake. School zones are also split between the Argyle ISD and Northwest ISD. The zip code for the Harvest neighborhood is 76247.
Pecan Square GeoCoordinates:
-97.23033679088248
33.10606138686977