ALLIANCE, KELLER, NORTH FT. WORTH HOMES FOR SALE ON LARGE LOTS OR ACREAGE
September 29, 2023
Click to see
All Alliance Homes
or browse Alliance Area homes by
Features & Popular Neighborhoods
Search DFWMoves.com for
Homes on Acreage & Oversized Lots by School District Boundary
Homes On Acreage & Oversized Lots by City
Thinking About Large Lots
Who Wouldn't Love A Home on Acreage
Home buyers usually need to "go out" a bit to find a home on an acre or more. It used to be that "out" was way out. But the Alliance area has grown out to meet what used to be "too far".
Small country roads are being widened. Stop signs are being replaced with stoplights. And it's getting much easier to get to the highway, grocery store, and chain restaurant and not give up being "out' in the country.
There are limited additions in the Alliance area that offer homes for sale on one acre lots. They're usually custom built homes, and the neighborhoods are typically smaller than the planned-community additions often found in Roanoke, Keller, North Fort Worth or even Argyle and Northlake.
Most acreage properties will be in neighborhoods without homeowners associations. Or if there is a fee, it will usually be for the flowers at the main entrance, but these neighborhoods don't usually include a community pool, playgrounds or other amenities.
Homebuyers looking for acreage homes aren't usually interested in the typical volume built neighborhood. Their focus is more on the land and wide open spaces. Is that you? If so, give us a shout. We'd love to make sure you don't miss any of the great neighborhoods in the Alliance area that offer homes on acreage. -Cindy
Considering homes for sale in the Alliance area?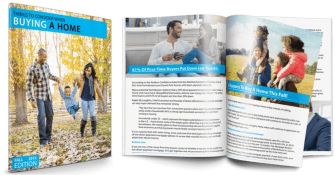 This free guide will answer many of your Alliance area home buying questions and likely bring up a few things you didn't even know you should consider.